Reading Time:
4
minutes
Barnes Hospital in Cheadle was the setting for the infamous horror "The Living Dead at Manchester Morgue". It's no surprise it's also haunted, says RICK HALE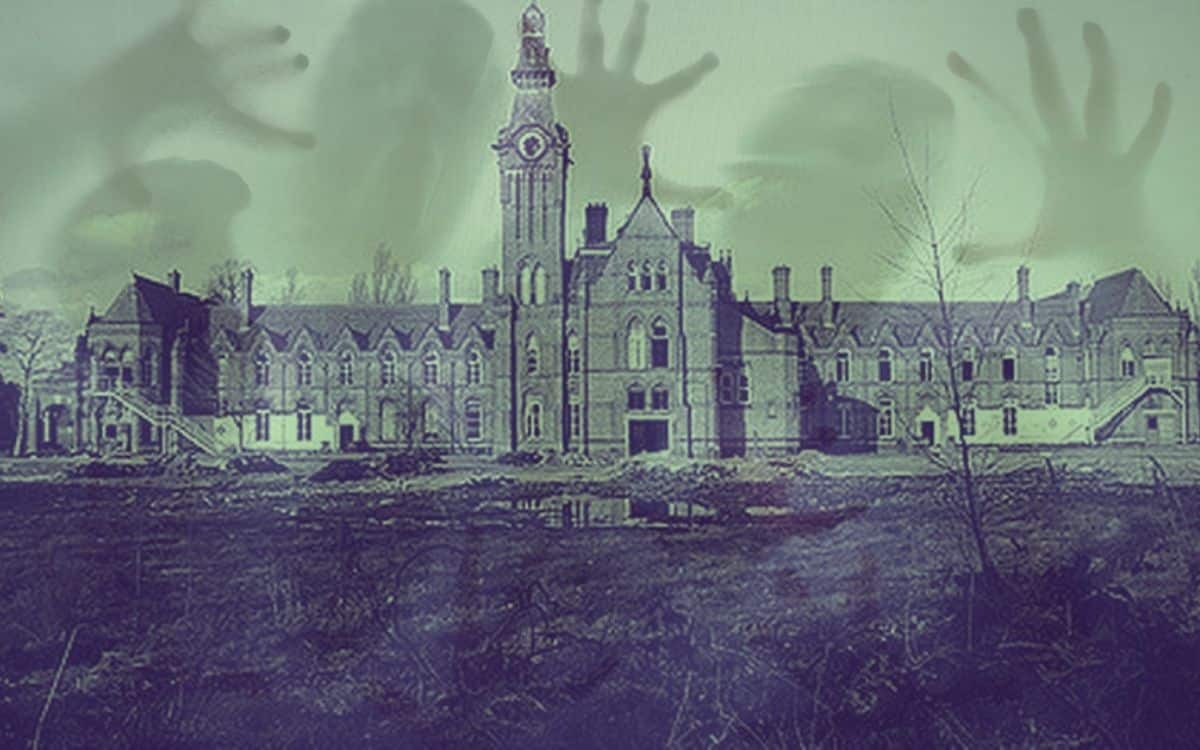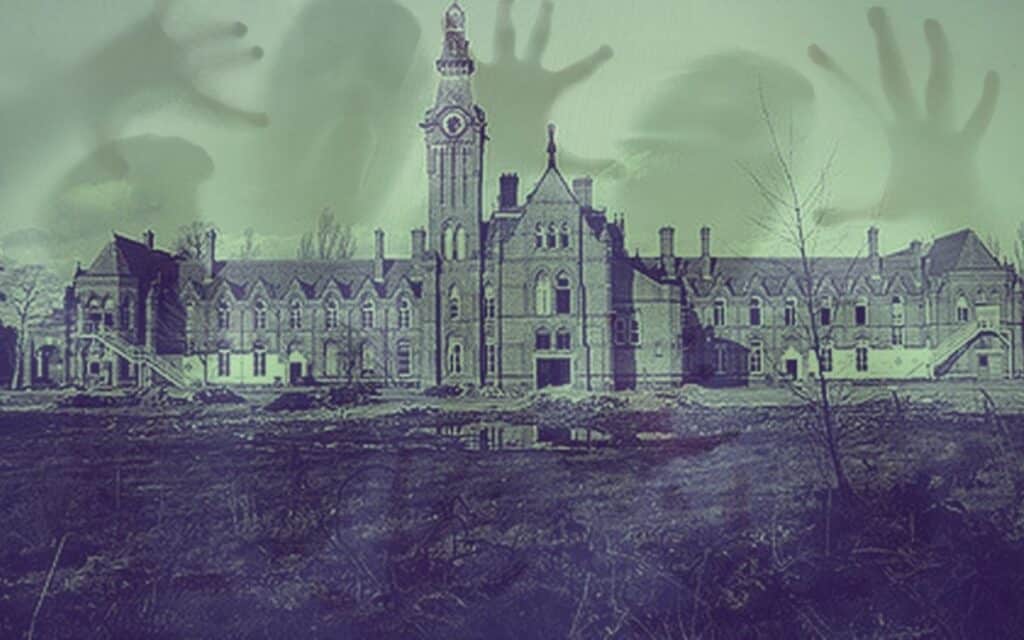 Throughout much of the 19th century, Greater Manchester was home to Britain's lucrative cotton producing industry.
Thousands of local people from the various towns and villages were put to work, sometimes under the most grueling conditions imaginable.
And with these physically taxing jobs came various illnesses and accidents to the workers who required immediate medical care.
Unfortunately, that medical care was hard to come by and people died from illness or lived with debilitating injuries.
History Of Barnes Hospital
In the 1860s, nursing saw vast improvements thanks in large part to the work of Florence Nightingale who believed that convalescent care was the best way to treat patients.
After being inspired by the work of this woman who could only be called a saint, philanthropist Joseph Adshead, campaigned in Manchester to build a hospital that would see to the needs of the suffering.
Adshead wasn't the only philanthropist to take an interest in the convalescent hospital, Robert Barnes sunk a small fortune into the project which really helped move the construction along.
The brooding Gothic style hospital was finally completed in 1875 and patients began being admitted.
For over 70 years, Barnes Hospital saw to the needs of local patients until World War II when the hospital took in soldiers wounded in battle.
When the war was over, Barnes Hospital began admitting civilian patients who suffered from tuberculosis and yellow fever.
In order to take in patients who suffered from these highly-contagious diseases, special isolation wards were set up to keep the rest of the hospital safe.
The hospital itself eventually closed down in 1999, however, it was used to house Romani and refugees from Kosovo.
The once-respected hospital was sold off in 2001 and turned into a housing complex. Gone were the days of patients suffering from injury or illness. Or so they thought.
Haunting Of Barnes Hospital
During its time as a hospital, Barnes saw the death of countless patients, especially from its time as a war time and tuberculosis hospital.
For many years, the hospital sat derelict as nature began reclaiming the building.
The building was so creepy it was used as the set for a B grade horror film called, "Let Sleeping Corpses Lie" aka "The Living Dead at Manchester Morgue".
Although the movie filmed here was a tongue-in-cheek take on a horror film, it doesn't compare to the real horrors that reside in Barnes Hospital.
With so much death involved over its many years, it would stand to reason that some of those lost and suffering souls still wandered the corridors.
And if you think just because it's no longer a hospital that the ghosts are now laid to rest.
Think again, because the residents who live in the units have some hair raising stories of ghostly encounters to tell.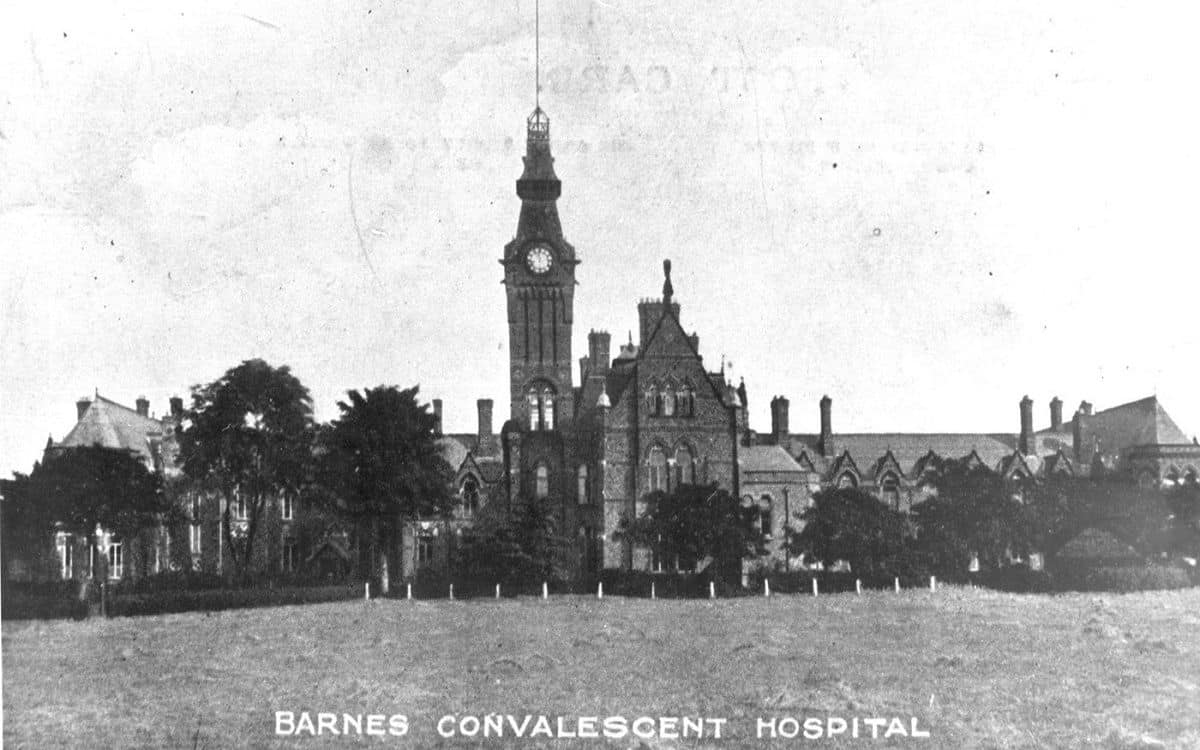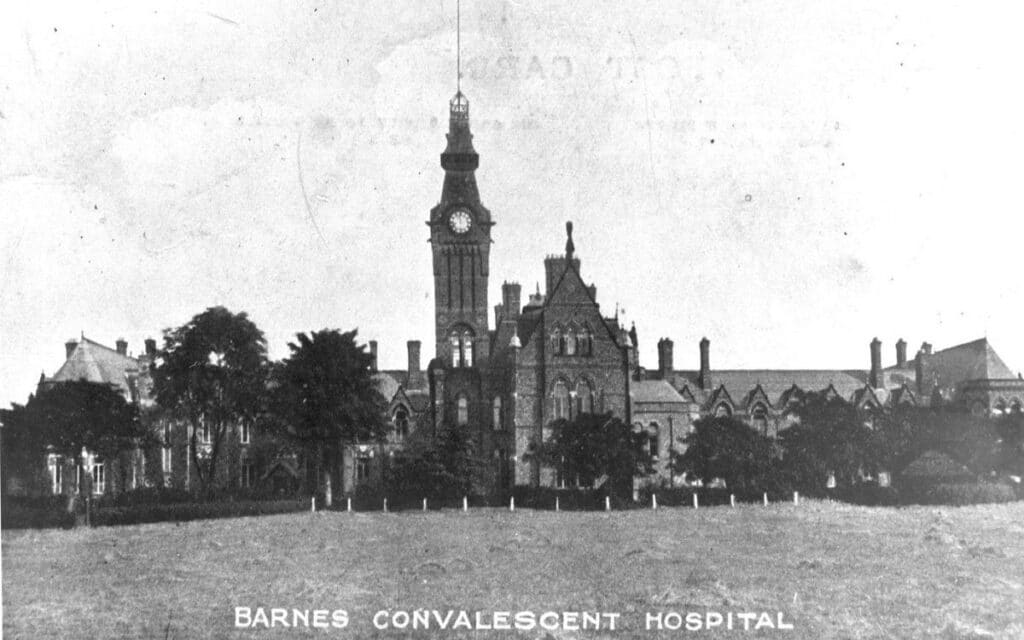 The Ghosts Of Barnes Hospital
During its heyday as a hospital, it was the nurses working the night shift who complained the most about mysterious activity while they were on duty.
One nurse, in particular, while making her rounds came upon one of her patients, fully dressed and making his way out of the hospital.
Overjoyed by seeing his amazing recovery, the nurse went to congratulate her patient. But when she caught up to him, he was nowhere to be found.
When she reported the bizarre incident, she was shocked to learn that while she was off, her patient had died.
It would seem he was making his exit, just not in the way his nurse had hoped.
Phantom Nurses
While the building sat in ruin for a short period of time, trespassing and vandalism became a major problem.
It wasn't uncommon for night watchmen to come upon young people as they wandered the corridors and left graffiti on the walls.
Those same watchmen have reported seeing strange lights and black shapes walking past windows in spite of knowing no one else is in the building.
Some of the stranger encounters with the building's ghost came from those scofflaws brave enough to break into the eerie old hospital.
An often-reported phenomena was the sound of a woman singing a soft tune that echoed off the walls.
A number of times, people caught a glimpse of a shadowy nurse going from room to room as if she were still seeing to the needs of her long gone patients.
The ghostly nurse is also said to be quietly moving her lips as if she's talking to someone who is no longer there.
Activity In The Housing Units
The activity in the old hospital continues unabated regardless of it being housing units.
Residents have reported catching fleeting glimpses of shadowy figures darting through the halls and following them into their homes.
Residents have further complained of loud bangs on the walls, footsteps following them around their homes and objects floating around their homes.
Why anyone would ever want to live in this old haunted building is beyond me. But yet, the units are full. With the living and the dead.
Have you seen a ghost at Barnes Hospital in Cheadle, Greater Manchester? Tell us about it in the comments section below!
Watch Barnes Hospital Video