SIMON BALL loves Tim Lebbon's latest chiller The Silence, so he decided to have a chat with the author
Tim Lebbon's latest novel is The Silence, where live on the Discovery Channel a team of explorers open up a previously unexplored cave system in Moldova. Needless to say it all goes horribly wrong for humanity when the explorers liberate the Vesps, blind, rapid reproducing creatures that home in on the sound of anything living and strip it to the bone in minutes. Watching all this unfold is Ally. Ally is deaf and it's her disability that is the key to her family's survival.
It's a roller coaster of a read – a James Herbert for the new media age, an extra gruesome John Wyndham style catastrophe with all the cosiness stripped out. I was lucky enough to catch up with Tim recently so, Spooky Islanders, here's a quick introduction to author Tim Lebbon.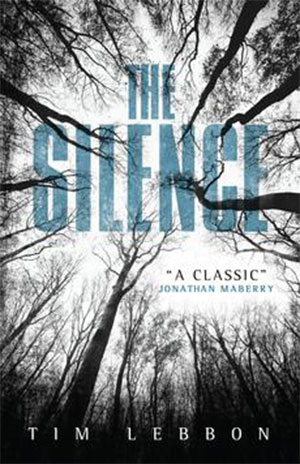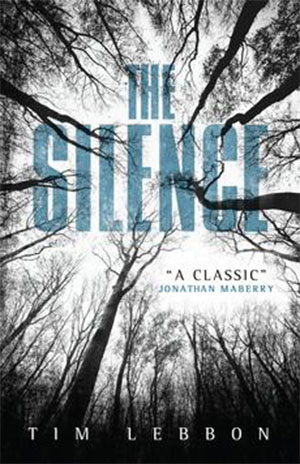 SB: Hello Tim, for readers unfamiliar with author Tim Lebbon would you like to say a few words about who he is?
TL: He's a mid-forties horror and thriller writer from South Wales.  He's married with two lovely kids, a dog the size of a donkey, and he lives in a beautiful part of the world, a village with countryside a five minute walk in any direction.  He's been published for almost 20 years, with over thirty novels to his name (including collaborations), and hundreds of short stories and novellas.  He's written horror, fantasy, thrillers, as well as quite a few tie-in novels in the Star Wars, Alien, and Hellboy universes.  He's won a few awards.  A movie of his story Pay the Ghost, starring Nicolas Cage, is due out later this year.  He enjoys running, biking and swimming, and enjoys even more putting them all together in triathlons.  He's an Ironman, but isn't Iron Man.  He's bald, but he doesn't mind because hair never suited him.
What was it that got you into writing horror?
I've enjoyed writing all my life, from when I was young enough to pick up a pencil.  Through my teens I wrote all sorts, including thrillers, war novels, and horror.  It was a short story written when I was twenty, Black Heart, that really set the scene for what I'd write pretty much for the rest of my life.  I've always loved horror, since my mum gave me The Rats to read when I was ten or eleven years old.  I'm not sure why it's my particular literary playground, and I really don't try to analyse why.  I love Ramsey Campbell's answer when asked why he writes horror: "Do you think I have any choice?"
I really enjoyed reading The Silence, which as a catastrophe novel reminded me of both John Wyndham and James Herbert, can you tell us who your literary influences are?
I've already mentioned Herbert.  I read him voraciously through my teens.  Not so much since then, because I moved on to King, Barker, and then the big wide world of speculative fiction.  But Wyndham is a firm favourite too.  And I love some of the older writers, especially Machen and Blackwood for their passion for nature, and how the natural world forms a solid backdrop for a lot of their horrors.  Before my mother corrupted me with James Herbert when I was in primary school (never did me any harm!), I loved the Willard Price Adventure books.  And I STILL love Calvin & Hobbes.
You left The Silence on a bit of a cliff hanger will we get to find out what happens to Ally and her family now that the power has gone off?
Hmmm … there are no plans yet, but I'll never say never.  I seem to have a habit of leaving readers itching for a sequel, so I do imagine both The Silence and Coldbrook having follow-up novels in the future.  In fact I've already talked about Coldbrook with my publishers…
Finally what else can we expect from Tim Lebbon in the future?
I'm writing thrillers for Avon, the first of which The Hunt, is due out in July.  A bit of a departure for me.  I'm also writing horror/fantasy novels for Titan, the first of which will be Relics next year.  And an Alien/Predator trilogy called The Rage War.  I also have a few shorts stories in the works, the Pay the Ghost movie mentioned above, and I'm working on a couple of TV series ideas.
Tim Lebbon's The Silence is available from Amazon.