Reading Time:
3
minutes
Edinburgh Vaults: Most Haunted episode reviewed by CHRISTINE MILLER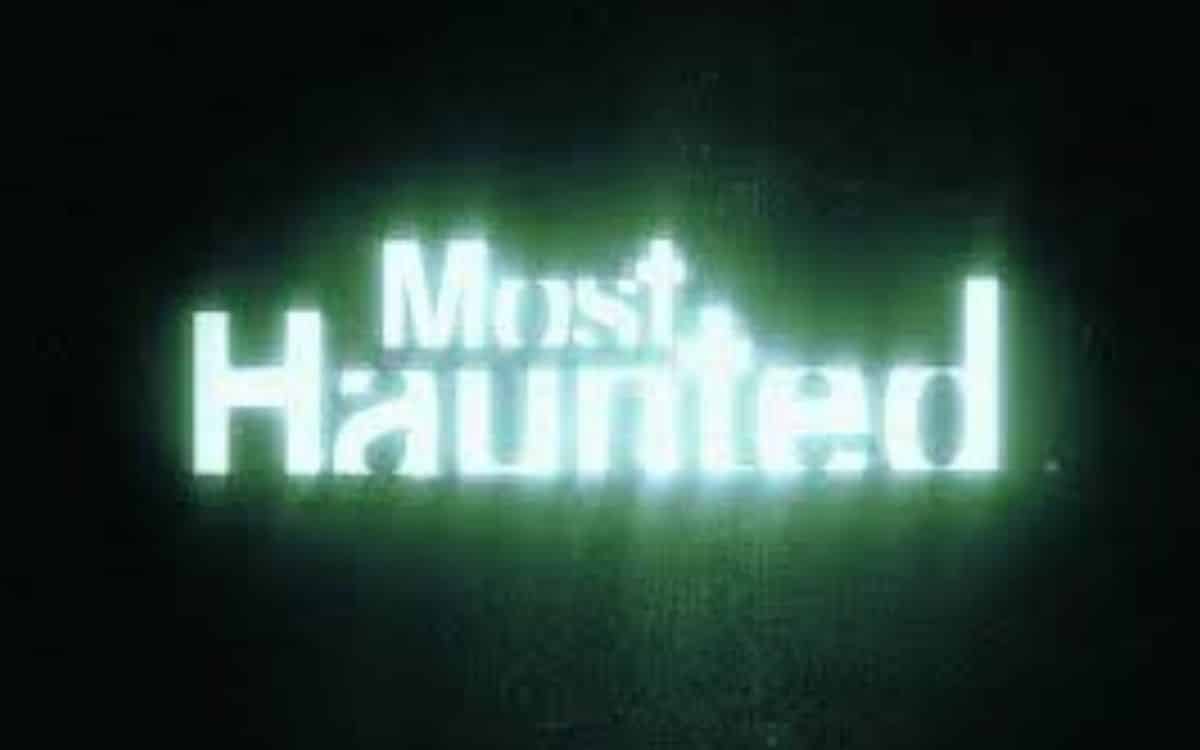 Episode Title: Edinburgh Vaults
Location: Edinburgh
Series: 3 Episode Number: 31
Originally broadcast: 2003
Main Medium: Derek Acorah
Parapsychologists: Dr. Matthew Smith & Dr. Ciaran O'Keeffe
Presenter Yvette Fielding and her team are at the Edinburgh Vaults, Scotland, which if to be believed, is one of the most haunted places in Great Britain, if not the world.
Edinburgh Vaults: First, a bit of history…
South Bridge, Edinburgh, was built in 1785-88, and had 19 massive arches underneath.
Yvette details how these were made into grim vaults, and in a strange sort of contained subterranean, were used as family housing for immigrants and society's poorest, most desperate people.
These were extremely difficult conditions to live in; cramped, cold, damp, and breeding grounds for infection and disease.
There was absolutely no ventilation whatsoever, and so living conditions were extremely difficult, and almost unbearable.
Many lived and died here, without ever seeing the light of day.
There was more than one horrific crime committed within the confides of these vaults.
Richard Felix goes on to explain how thieves, pimps, prostitutes and murders all co-existed in this labyrinth of darkness, so perhaps this is not surprising.
The famous resurrectionist-come-murder duo, William Burke and William Hare, are connected with the Vault's history, according to Felix.
Dark mists in the shadows, noises such as footsteps, figures being spotted, voices whispering in visitor's ears, just close enough to feel the breath on their necks as these eerie messages were spoke.
The whole range of paranormal experiences have been felt within the Vaults.
The Walkabout
Derek Acorah joins Yvette in the Vaults and can immediately smell ale, and senses a boisterous, jovial atmosphere.
Considering there were ale houses and taverns within this underground community, so far so good.
He senses, amongst others, the landlady, who killed a man within this particular vault, and who was sentenced to hang for her crime.
A few noises were heard on the walkabout, Yvette describes it as a "shuffle", and Derek confirms that there are spirits following them as they explore their home for the night.
Noises continue, and Yvette and crew become increasingly jumpy.
A whistling sound is heard by the party and is captured on audio and replayed back for the audience's benefit.
Derek feels two residual "energies" in a corridor corner. Immediately, a variety of noises ensue.
Loud banging and gargled voices are heard. The team confirm that no one in the group could have made any of these noises.
Lights out
With the Most Haunted crew becoming increasingly unsettled, it's time for lights out, and night vision cameras on.
Strange rumbling sounds continue, concerning all present.
The crew move to another set of vaults, where the ghost of "Mr Boots" has been seen pushing people and glaring menacingly at visitors.
Not a nice man, by all accounts.
Derek picks up on Boots immediately, who is listening to the crew, and is not amused at their presence in his Vaults.
The spirit of a little boy is also present who afraid of Boots and runs from vault to vault in fear.
Derek alludes to murderous body snatchers, which possibly links with the Burke and Hare connection that Richard Felix mentioned earlier.
Some of the crew start to feel physically sick.
Derek suggests that the residual energy is to blame for this.
Strange smells are also smelt, but whether this is due to spirits or an unwell crew, is not clear…
Footsteps are clearly heard on camera, adding to the anxieties of the group.
Derek begins to pace and says to himself aloud "I don't want him in, I don't want him in", presumably regarding a possible possession.
By morning, the crew were happy to leave. Not one of them wishes to return to the Edinburgh Vaults.
All in all, it was a fascinating investigation of a grim and unnerving location.
Classic Most Haunted at its best!
Tell us what you thought of this Edinburgh Vaults Most Haunted episode in the comments section below.