Reading Time:
5
minutes
Haworth in West Yorkshire is full of ghosts and hauntings, says CHRISTINE MILLER
'Besides this earth, and besides the race of men, there is an invisible world and a kingdom of spirits; that world is around us for it is everywhere'. Charlotte Bronte, Jane Eyre
Haworth Cemetery, Cemetery Road, BD22 OES
Haworth's graveyard is eerie, imposing and simply breathtaking in its gothic beauty. There are believed to be up to 40,000 bodies lying below ground, and some graves are as many as 10 bodies deep. Some bodies do not stay beneath ground however, as more than once bones have been seen protruding from the ground, as if the long-dead resident is attempting to return to mortal earth.
The graveyard is just off the top of Main Street at the top of the hill. The problem was water contamination which flowed through the graveyard, mixing with bodily fluids of those lying deceased, having died from all sorts of frightful diseases. This water would run down into the entire village infecting those that had no option but to use it. It is no wonder that the average life expectancy of a Haworth resident during the Bronte's era was only 25.8 by 1850. So much sickness and misery make for many a haunting.
It might be surprising to some that tourists and locals will aimlessly wander the cemetery in the dead of night (I shamelessly have patrolled this area in the dark hours on the lookout for spooks, as my tipsy husband whiled away an hour in the next-door Black Bull pub). Numerous tourists (alas, not I) have spotted a figure in the darkness, dressed in old fashioned attire wondering throughout the graves very close to the gate between the Parsonage and the graveyard where the Reverend Bronte would have seen a vast number of his flock come to rest. Could it be he who walks the graveyard?
One woman was startled by a gentleman in 'old fashioned clothing' walking behind her in the graveyard. Clutching her chest she turned to half-jokingly inform him that he had scared the holy bejesus out of her. She noted that the man's reaction was rather slightly off – he stared at her with a very faint smile but said nothing. Continuing on, the woman turned momentarily back only to discover no sign of the man, and with nowhere he could have escaped to so quickly.
Heavy sighs, groans and muttering have also all been reported throughout the graveyard by numerous people.
The Bronte Parsonage, Church Street, Haworth BD22 8DR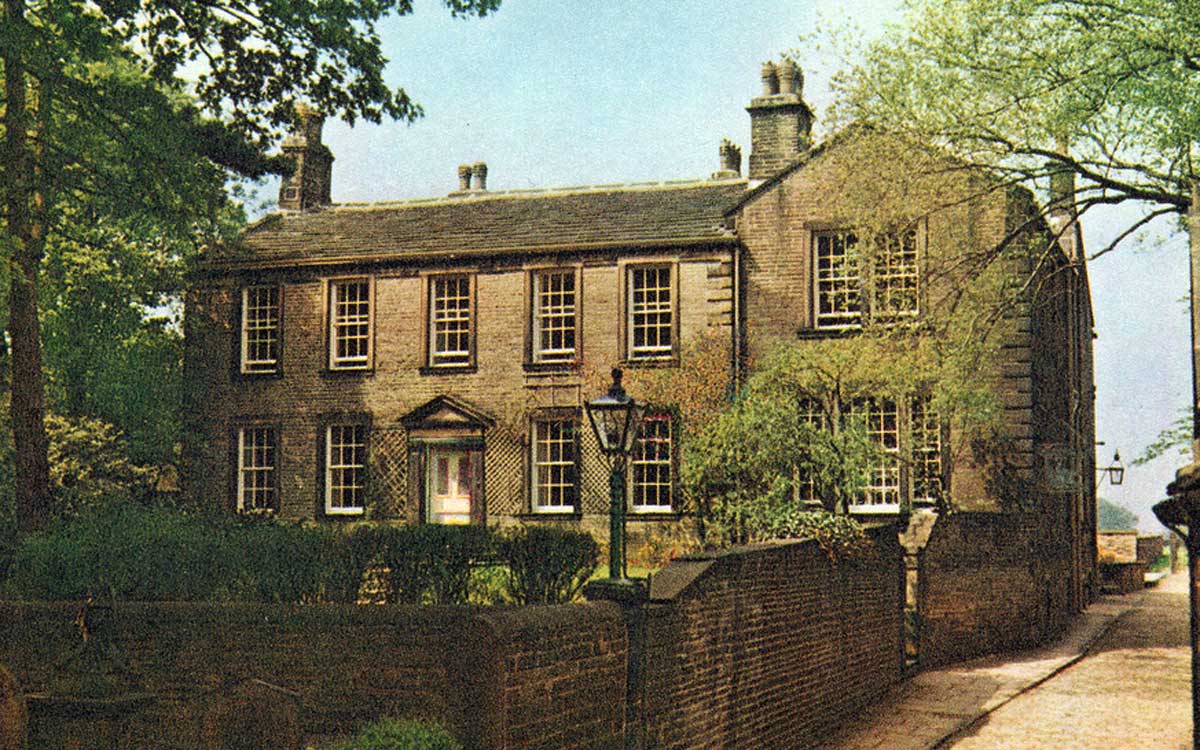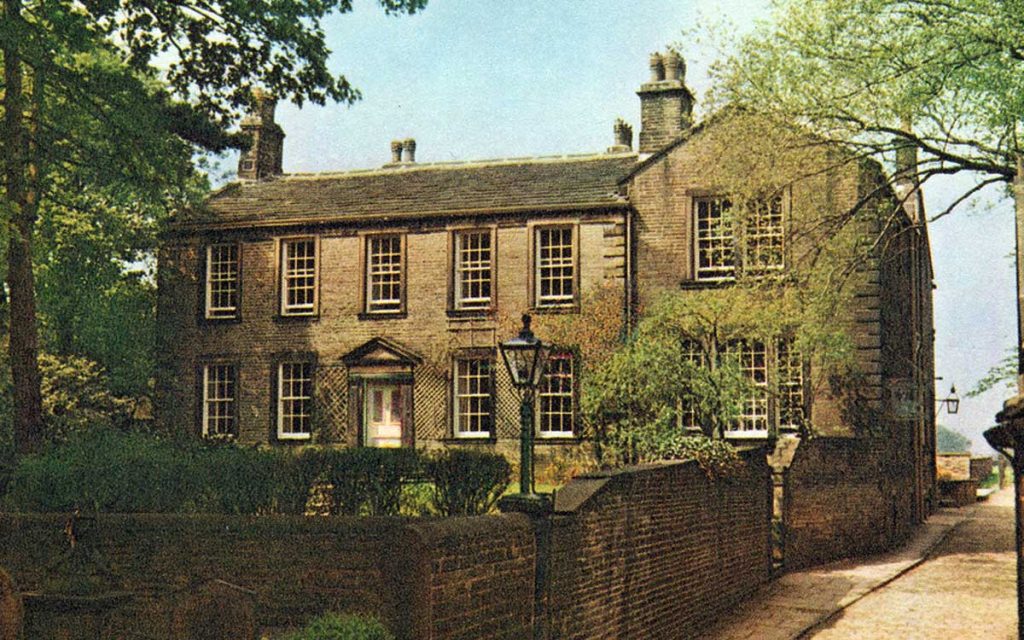 The Parsonage was home to the famous literary Bronte family, and the home's most active spirit is that of Emily Bronte. Emily died in the downstairs living area of the Parsonage, and has been seen by various members of staff on occasion since. However, this is not the only place she haunts in Haworth, as according to the Yorkshire Post dated 3rd October 1972 'Folk who had seen Emily's ghost slouching over the moors would run back screaming to Keighley and faint dead away with shock…Indeed Keighley Corporation rendered a humane service to the inhabitants of Bronteland when they arranged for a first-aid post to be set up on the moors to revive people'.
The Brontes, when living, were more than aware of the local ghost stories of Peg's Lantern, a Yorkshire Will o' the Wisp who would dart amongst the moors. Captain Batt was another ghost the family would have heard tales of; Batt arrived home unexpectedly on a dark December day in 1684 only to walk up the staircase of his house on Blood Lane and disappear into thin air. He did however leave a footprint which appeared to be smeared in blood. By the morning the servants had received word that their master had succumbed to duelling injuries in London that previous evening.
The Old Silent Inn, Hob Lane, BD22 0HW
The Old Silent Inn is only one of many, for Haworth has a plethora of haunted pubs, many of which are also hotels. You can read more about some of them here. The Old Silent Inn, however is notable for its sheer variety of said spooks. From workmen being terrified by figures, to staff being convinced that some unseen force is watching them as they carry out their duties, the haunted happenings here are numerous.
According to one previous landlord, a man in a top hat and long coat appears to guests, in particular women, and on another occasion, one guest stayed up all night conversing with the spirit of a young girl, he claimed.
Furthermore, there have been reporting of various poltergeist activity – glasses shoot across tables and beds shake in the middle of the night.
Weavers Guesthouse, 18 West Lane, BD22 8DU
As previously mentioned, the restless spirit of Emily Bronte is not limited to the Parsonage, her former home. On the anniversary of her death (19th December) Emily is said to flit throughout the building of the Weavers Guesthouse, but the question is, why? Whilst there is no definitively known connection to the building, it might seem plausible to suggest that as the daughter of a Reverend, she might have been expected to perform duties on behalf of her widowed father, such as visiting the sick, which could be one explanation as to why she is seen here.
The Haunting of West Lane, Haworth BD22 8DU
There is a curious house with a dark past which lies towards the end of West Lane in Haworth. It is distinguishable by a ghoulish stone face which peers down just below the roof, this was most likely manufactured into the fabric of the building to ward off dark forces when the house was first built back in 1757.
It has long been suspected of being haunted, and in 1898 one E. Oldridge told the Bronte Society of the following strange tale regarding his father-in-law's stay in the building: having been told the house was haunted, the father-in-law took little notice until he returned one evening to see a light moving from one upstairs room to another.
Assuming that it was someone going to bed, he was startled to find that all three members of the household were sitting in the living room. Strange noises, such as the cracking of a whip were also heard from time to time by the man, and when he would move towards the noise, it would quickly travel towards another room.
What was most unsettling, however, was the manner in which the supposed ghost would disturb his sleep. When the man was just about to fall into a slumber, the four-poster bed would heave as if there was a force underneath it that was pushing it. Every time the man got up to bravely look underneath the bed, he found simply nothing afoot.
Discover Haworth's Haunted Pubs here.
Have you been to Haworth? Tell us about your experience here!
Watch video about Haunted Haworth