Reading Time:
4
minutes
While white seems to be the supernatural tone of preference for the female apparitions of Ireland, most ghostly women seem to have a particular hue attached to their sightings. ANN MASSEY looks at 13 of Ireland's female ghosts recognised by colour.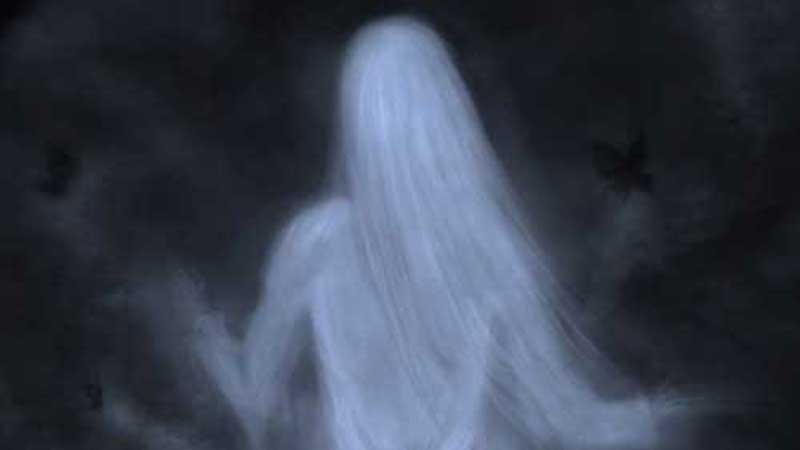 Here are 13 Irish female ghosts
1. A woman in white was seen in Glencairn Abbey, County Waterford.
Her spirit roamed the corridors and upstairs until a human heart was discovered in a box and given a Christian burial.
2. The Red Lady haunts Leap Castle, County Offaly.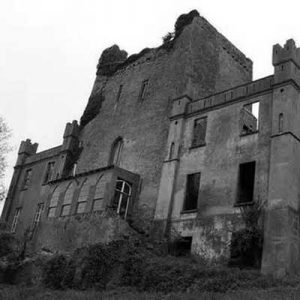 She has been seen wielding a dagger, with a look of raw, vengeful hatred on her spectral face.
3. A phantom lady in a green silk dress caused death and fear at The Barracks in Ballyshannon, County Donegal.
She appeared before a soldier and persuaded him to desert the army for her love. The smitten man did so, before realising she was the ghost of a General's daughter who had died some time before. It was too late and the soldier was executed.
4. A girl dressed in blue haunts the staircase in Charleville Forest Castle, County Offaly.
She was a former resident who while playing on the stairs, tripped and fell to her death.
5. The Lady in White is still seen in her wedding dress in Charles Fort, County Cork.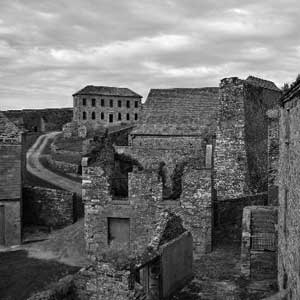 On her wedding night her groom was shot dead in a case of mistaken identity by her father. Not able to cope with the guilt, her father jumped from the battlements and when the newlywed found both bodies she threw herself to her death.
6. Red Mary wanders Leamaneh Castle in County Clare.
Red Mary was Máire MacMahon, a ruthless multiple bride full of greed, jealously and hatred, renowned for abusing her servants. Her enemies gathered together and placed her in the hollow trunk of a tree and left her to starve to death. Her skeletal ghost still wanders the castle, refusing to leave the home she had kept by all and any means.
7. A White Lady haunts Kilcosgriff Castle in County Limerick.
A few miles outside of Rathkeale in County Limerick was Kilcosgriff Castle, where the wife of the former Lord Langford in the late nineteenth century haunted her family home, although she would only appear whenever a member of the family was about to die. She was last seen in 1914 at the Abbey in Rathkeale, recognised by a nurse as the White Lady as the nurse tended to a dying Major Langford.
8. A woman dressed in green wanders Rockingham House in County Roscommon.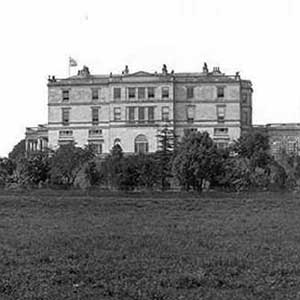 A woman dressed in green is seen wandering the grounds. She is believed to be the ghost of a former servant girl who went insane and locked herself in a vegetable cupboard.
9. Bandon in County Cork is the location of a white phantom woman on a white horse who rides around aimlessly.
That is unless a weary traveller mistakes her for a mortal. A man, not realising she was a ghost climbed upon her horse and was taken across the river three times before being left at the boundary of his property.
10. A
woman in blue was persistently haunting Cresslough Manor House in County Donegal.
She caused fear and panic before finally a group of monks entered the premises and exorcised her spirit.
11. A woman in white has been seen on the Drimnagh canal in Dublin.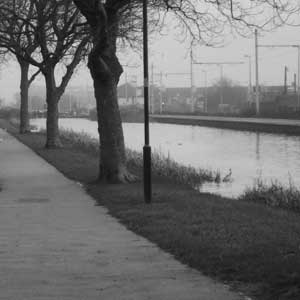 The ghost of an elderly woman dressed in white and glowing has been seen dancing with a young man in a seventeenth century military uniform.
12. A women in red and black corset at Stagrennan House, Drogheda, County Louth.
A man staying in the premises woke up to see a woman above his bed, dressed in a red and black corset with a black ribbon in her hair, hanging from the ceiling.
13. A Lady in Red haunts the ruins of Glendalough Monastery in County Wicklow.
In Glendalough, County Wicklow, a seductress called Kathleen set her sights on seducing the poor monk who would become Saint Kevin. She used to dress provocatively in red and harass him continually. In temper the monk beat her and drowned her in the lake. Long after the death and canonisation of Saint Kevin, Kathleen, Lady in Red still haunts the ruins of Glendalough Monastery.