Reading Time:
4
minutes
The Isle of Wight is one of England's top tourist destinations. The county has a mild climate, beautiful scenery, and some great historical places. And you know what that means: Ghosts! Check out these haunted places you can visit on the Isle of Wight and learn the stories thaart make them so spooky.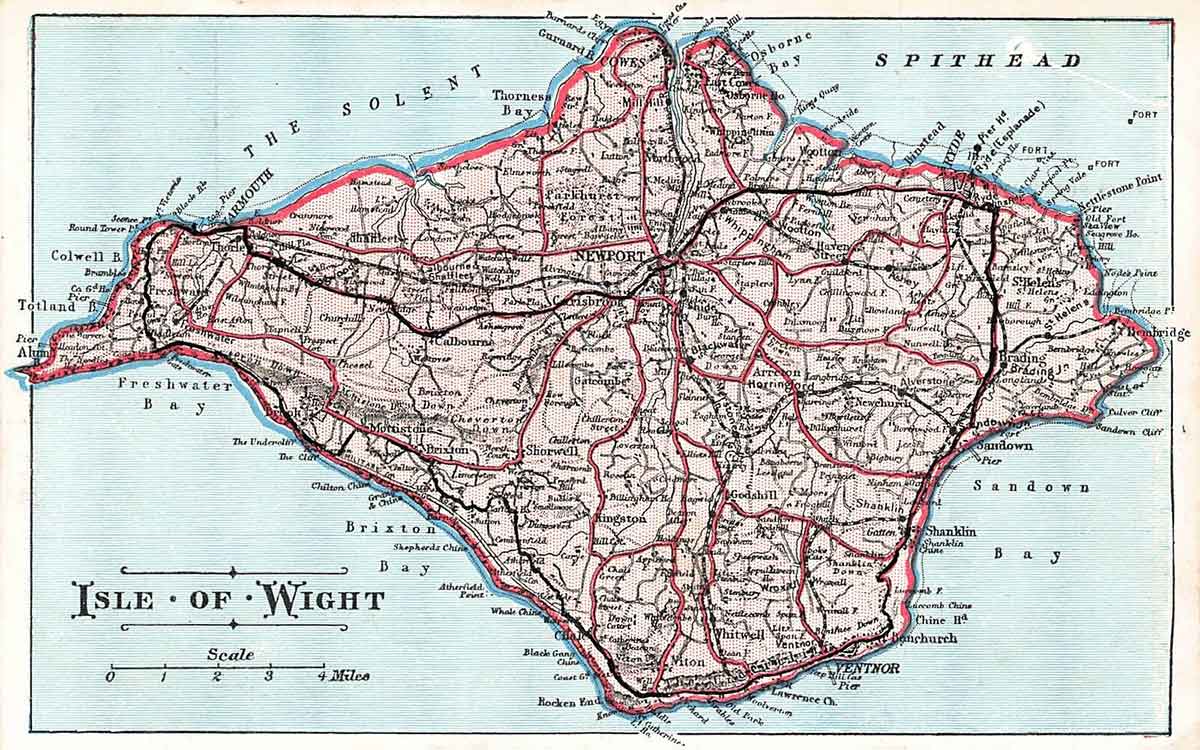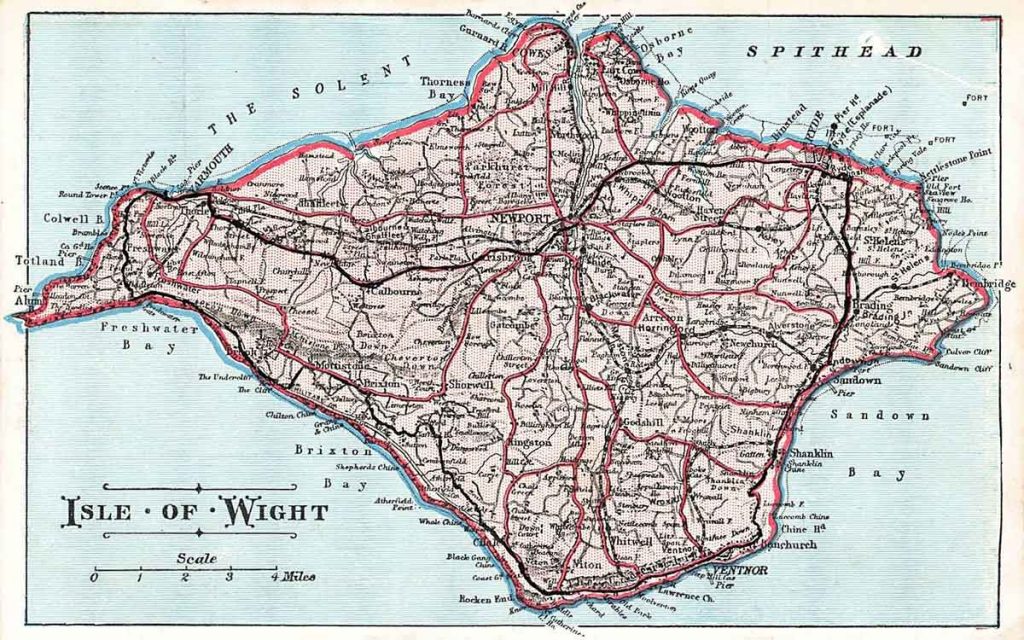 1. Hare and Hound Pub, Downend Road, Newport
It's believed that a local woodcutter named Michal Morey was executed in 1737 for killing his grandson. He was hanged and left to rot in a gibbet, and the beam that was used for his hanging can still be seen standing in this pub. A shadowy figure believed to be the ghost of Michal is seen walking around the village with an axe in his hand.
2. Arreton Manor, Main Road, Arreton, Newport
Several years ago, a young girl was pushed out of a building through a high window. Now, when you stay at the Arreton Manor or pass near the building, you might hear the screams of the young girl, as she calls out for her mother. People have even reported seeing a girl wearing a blue dress around the manor.
3. Knighton Gorges, near Newchurch, Isle of Wight
The old manor house at Knighton Gorges is full of paranormal activities. From the ghost of a local MP that committed suicide to stories about the stone gargoyles that stood at the entrance of the manor, to the ghostly mirage of the since demolished building that appears every New Year's eve at midnight. Even after the destruction of the house, questions remain about its bizarreness.
4. Former Whitecroft Hospital, Isle of Wight
Turning an asylum into a residential address is never a good idea, and it certainly wasn't any different here. The people who have been around the old hospital have reported sightings of shadowy figures dressed as nurses and doctors roaming around as well as experiencing the strange feeling like they were being watched by an invisible being.
5. Ventnor Botanic Gardens, Ventnor
Before the garden became a huge tourist attraction, it served as a National Hospital for tuberculosis. The building was already believed to be haunted even before the deaths of several people due to tuberculosis. Nowadays people have reported seeing the ghosts of old patients and nurses walking through the gardens.
6. Golden Hill Fort, Norton Green, Freshwater
The Golden Hill Fort was originally used as an army barracks before it was converted to a residential building as it is now. But it is quite astounding how people can live in a building that is haunted by army men and sailors. One of these is the ghost of an army general who was murdered by his men and he is regularly seen walking around the fort. His presence can be felt and also perceived by the stench of tobacco in the fort as well as the unexplainable opening and closing of doors.
7. The Star Inn, Wroxall
The Star Inn has been through its fair share of mishaps, going through a fire in 1981 and being hit by a Nazi Bomb in World War Two. But having ghosts was not an issue till quite recently when the security cameras in the pub caught a glass cup being toppled over by an invisible force from a table. There has been more than one such incident happening at the inn, and there is no other explanation for them apart from the presence of ghosts.
8. St Catherine's Lighthouse, Ventnor
The Lighthouse has many different spooky stories attached to it depending on who you ask. Some believe that the lighthouse is haunted by ghosts of some animals and some say it is haunted by the ghosts of some men who were killed by an airstrike in World War 2. Any way you look at it, some strange things are going on in the lighthouse.
9. Newport Ghost Train, Isle of Wight
An old locomotive train has been sighted moving through Newport, pulling three carriages with it and heading to the town of Cowes. This is quite irregular especially since the station in Newport has been shut down for the past 40years.
10. Appuldurcombe House, Wroxall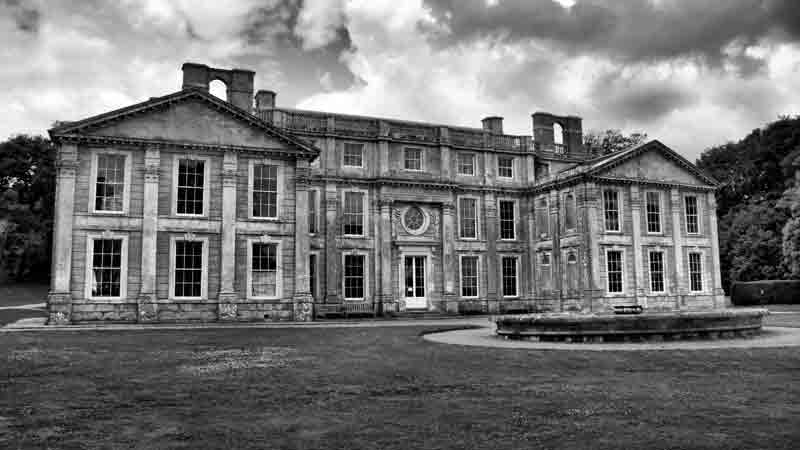 This magnificent mansion casts a dark and sullen figure over the Isle of Wight town of Wroxall. The house was nearly destroyed during the Second World War and since then, there have been various tales of people seeing strange lights, ghosts of monks that used to dwell there as well as bizarre changes of temperature in the area. Read more about Appuldurcombe House on the Isle of Wight here.
11. Carisbrooke Castle, Castle Hill, Newport
Carisbrooke Castle is one that is spooked by several otherworldly entities. One is a woman named Elizabeth Ruffin, who fell into a well at the side of the building. It is believed that if you look into the well for some time, you will see her face floating around the water and hear the screams that resulted from her fall. There is also the ghost of a woman, her husband, and a pack of dogs, that regularly wander around the grounds, looking for something no one knows.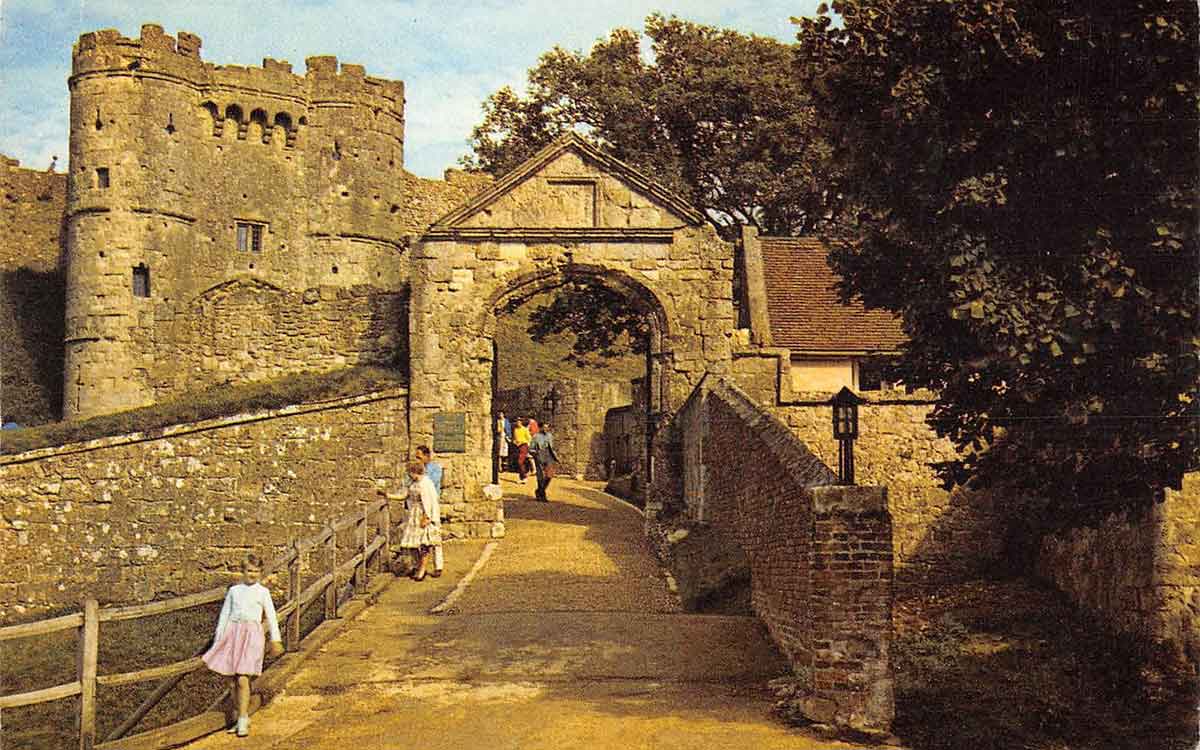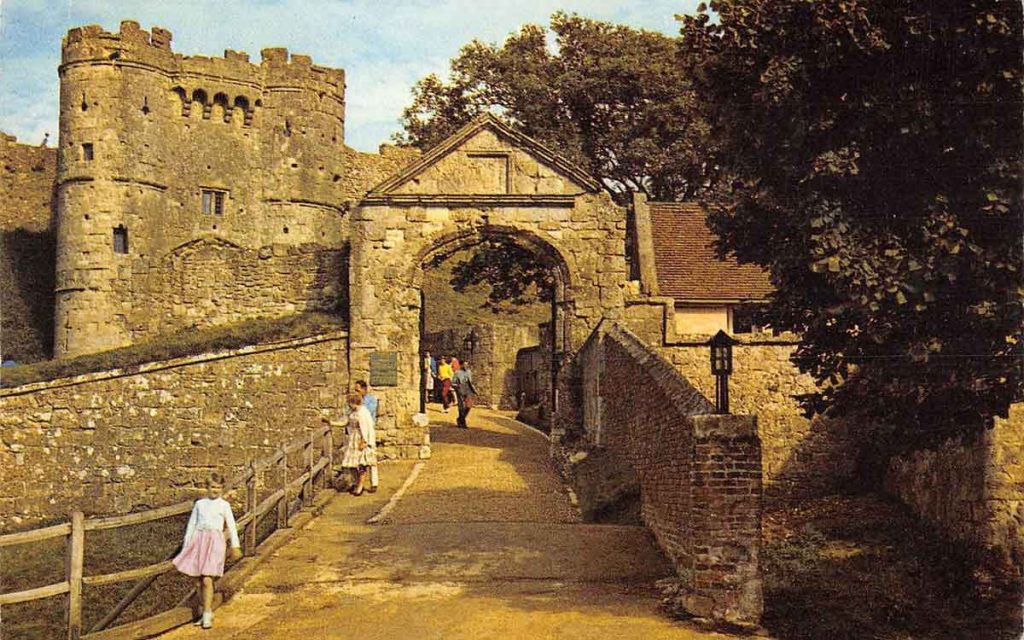 12. Billingham Manor, near Chillerton
Ghosts walking along the corridors, up the staircases, singing coming from an invisible source, and shadowy figures of a man in red and a woman in grey. These are all the sights that you may witness if you pay a visit to Billingham Manor.
13. Sandown Pier
Sandown Pier is a pleasure pier that serves as home to more than just one paranormal being. It became obvious that it was haunted when, after a show on one night, a ghost appeared right on the stage, and he walked right through the curtain. Since then, there have been multiple reports of ghosts in the area and it has become quite the attraction.
Have you ever been to any of these haunted places on the Isle of Wight? Tell us if you saw anything paranormally interesting on your visit.