Reading Time:
3
minutes
MJ WAYLAND gets all academic on us to hunt for ghosts in Oxford's Haunted Colleges
Oxford, famous for its many learning establishments and its many ghosts, and sometimes they can be found together. Let's explore some of Oxford's very haunted colleges.
St John's College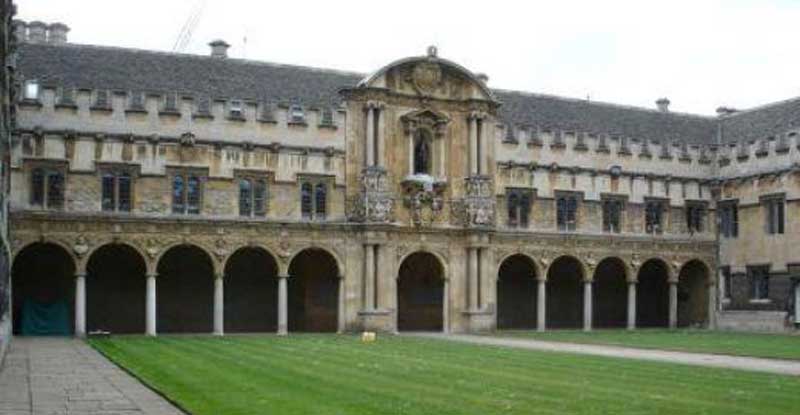 In 1645, Archbishop Laud was beheaded for his belief in the church against Parliament and was buried beneath the altar in the chapel of his college. His ghost is unconventional. In its most spectacular form, it bowls its head towards the feet of anyone unlucky enough to meet it. In a quieter mode, he walks in the normal way but a few inches off the ground, probably reflecting the way the earth has settled over the centuries.
Magdalen College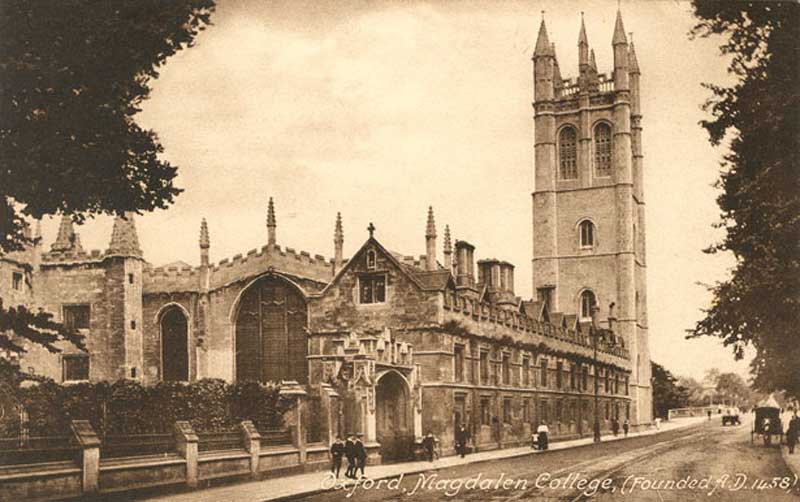 Magdalen College in Oxford has been the site of many types of hauntings including ghostly noises, whispering, footsteps and apparitions.
The college was founded in 1458 by Bishop Waynflete, Bishop of Winchester. The original site on which it was built included the thirteen-century St John's Hospital whose buildings extended east as far as the river.
Reported in Isis magazine in 5th June 1968, one Sunday morning very early, a student who was walking across the dew-soaked college lawn towards the Colonnade arches saw with astonishment a black-clad figure moving from the cloisters towards him. He said that the figure glided rather than walked in complete silence and with no movement of the gown it wore. The student stared hard at it but where its head should have been, he saw only the wooden door twenty yards further on leading to the arches. As it came into a stronger light on reaching the entrance to the staircase it vanished.
Many more students claim to have seen the silent black figure often walking keeping pace with them as they cross the lawn. On 13th February 1987 a more terrifying apparition appeared Catriona Oliphant, at the time a 26 year old language student.
She was sleeping late that morning when she was awakened by sounds of mysterious whisperings and then witnessing the locked door of her room opening. She then felt a strong physical "presence" moving towards her and then lean over her bed. She was too terrified to move or scream, and was only able to move when it disappeared. So great was the shock of the encounter, Catriona slept next two nights in the sick room of the college.
Exeter College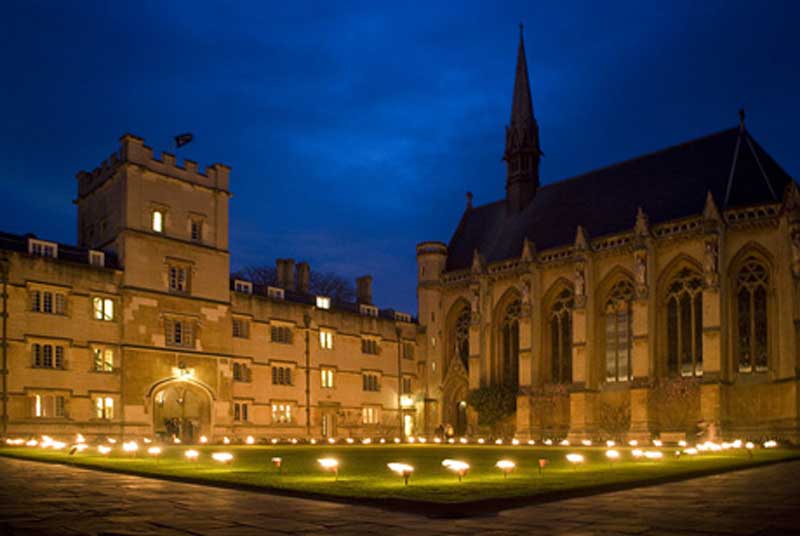 The headless spectre of John Crocker haunts the site of his tomb in the chapel. The Elizabethan scholar appears dressed in a yellow jacket, gown and breeches.
MJ WAYLAND is an author, researcher and tutor specialising in paranormal and alternative subjects. He has an excellent blog called Walker of the Borderlands of Belief.