Reading Time:
4
minutes
Peter Underwood, died this week, aged 91. Spooky Isles' MJ STEEL COLLINS pays tribute to legendary paranormal investigator and writer.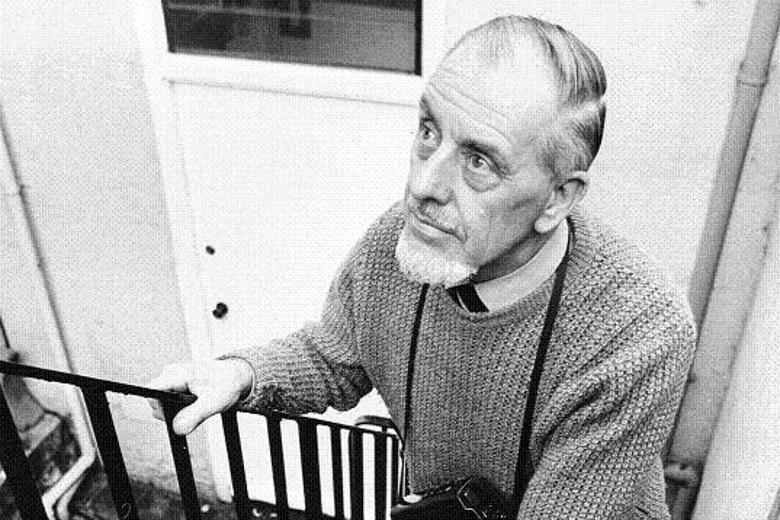 It's hard to know where to begin with a person of the calibre of Peter Underwood FRSA.
With a career hunting ghosts spanning over 70 years, and somewhere in the region of 50 books to his name, I can't think of anyone else like it in the realms of ghosts and hauntings.
His work rate was fairly impressive.
In his response to the first letter I wrote to him regarding a profile I was working on, he apologised for the delay in his reply as he was busy finishing off his latest book. Not the sort of thing you expect to hear from many at 90 years old.
Peter Underwood: Birth of a ghost hunter
Peter Underwood was born in Letchworth on the 16th of May 1923.
His first experience of a ghost came at the age of nine when he saw the spirit of his father just hours after his father died.
However, it was the haunting of his maternal family home, Rose Hall in Ricksmansworth, Hertfordshire, that really sparked his interest in hauntings.
It was Underwood's job, during holidays as a child with his extended family, to show the haunted room to curious visitors arriving at the door.
They would end up telling him tales of their own ghostly experiences, which he began to document.
In time, Underwood began to correspond with other like-minded individuals and to investigate reputedly haunted locations.
Away from the spooky side of life, at the age of 15, Peter Underwood left school to take up a post at publishers, J M Dent & Sons, where, apart from a short spell of service during the war, he worked until becoming a full time author in the early 1970s.
Underwood was called up to serve with the Suffolk Regiment during World War II, but his time there was short lived as he caught
Pneumonia and was invalided out. He married his wife Joyce shortly after, and they went on to have two children, Chris and Pamela.
The Ghost Club and Harry Price
Ghosts had become a large part of Underwood's life by this point, and he was in regular correspondence with Harry Price, who invited Underwood to join the Ghost Club.
Price's death in 1948 led to yet another demise of the Ghost Club.
Underwood stepped in with others, and restarted it, eventually becoming President before leaving in the 1990s.
Around about the same time, Underwood became heavily involved in the hauntings at Borley Rectory.
In time, he became regarded as the world expert on the case, being one of the few people left alive who had spoken to those directly involved.
Underwood was also involved in what he described as the 'first official ghost hunt', when the owner of a house in Weathercock Lane, Aspley Guise attempted to get his rates reduced on account of the house being haunted!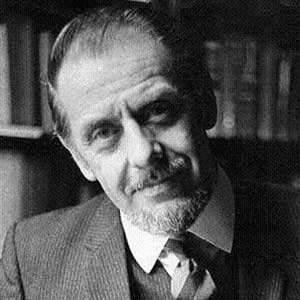 The house stood on the site of a previous building where the legend was that two lovers had been killed after being locked in a cupboard by the girl's irate father. Dick Turpin discovered the bodies and offered to keep quiet about it on the condition that he could use the house as a hide out. Underwood took part in two investigations at the house, from which he was able to develop the techniques he applied to his future work.
Over the years, Peter Underwood became a highly-experienced investigator, which led to him being dubbed King of The Ghost Hunters.
The investigations he was involved in are too numerous to mention.
He accepted that ghosts existed and experienced a lot of supernatural activity himself, including a poltergeist at Glasgow's Theatre Royal when he visited to participate in an interview for Scottish TV, the theatre being the station's studios at the time.
However, it was also hard to pull the wool over Underwood's eyes and he debunked some alleged hauntings too.
His reminiscence of these range from the poignant, such as the teenage girl who faked poltergeist activity to get attention from her family, to the slightly humorous. A particular favourite was the man who rigged his armchair with controls and speakers to produce ghostly music in different rooms of his house that had convinced other investigators. Underwood was apparently later invited to go back to the same place to look into ghostly barking, but he declined!
Underwood's associates in his work included several well known names in the paranormal, including Colin Wilson, Mollie Goldney, Elliot O'Donnell and of course, Harry Price.
Influence to generations of paranormal investigators
He also worked closely with the late Paul Tabori, executor of Price's estate, on a book of Borley Rectory. Later in life, he was in touch with a new generation of ghost hunters and writers, including Darren Ritson, Michael J Hallowell, Paul Adams and Eddie Brazil.
Of the later trend for the use of gadgetry in ghost hunting, as popularised in shows such as Ghost Adventures,
Underwood was somewhat sceptical.
As he said in a letter to me, he believed such things had their place, but that were too sensitive to be reliable.
He believed there was a scientific basis for ghosts that had yet to be defined.
As well as his investigations, Underwood produced an impressive body of literature on hauntings, which includes The Ghosts of Borley, Nights in Haunted Houses, This Haunted Isle, The Gazetteer of Scottish Ghosts, The Borley Rectory Companion (with Paul Adams and Eddie Brazil), and latterly, Where The Ghosts Walk in 2013, as well as his excellent autobiography No Common Task: The Autobiography of a Ghost-Hunter.
His vast body of work inspired members of the public to write to him about their own experiences.
He was also extremely supportive of the younger generation of writers in the field, providing forewords to their books.
Much of his correspondence came and went via The Savage Club in London of which he was a long-standing member.
Watch Peter Underwood discuss Borley Rectory