Reading Time:
3
minutes
Hammer's Quatermass 2 deserves more recognition, says ADAM SCOVELL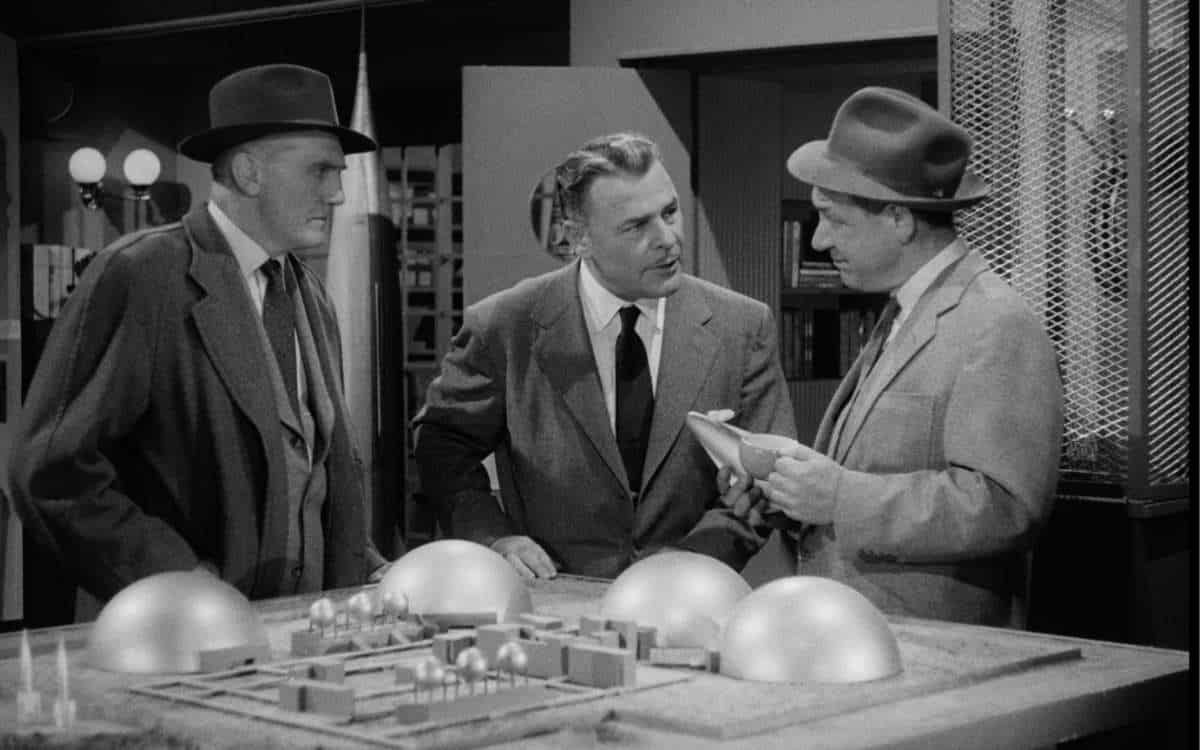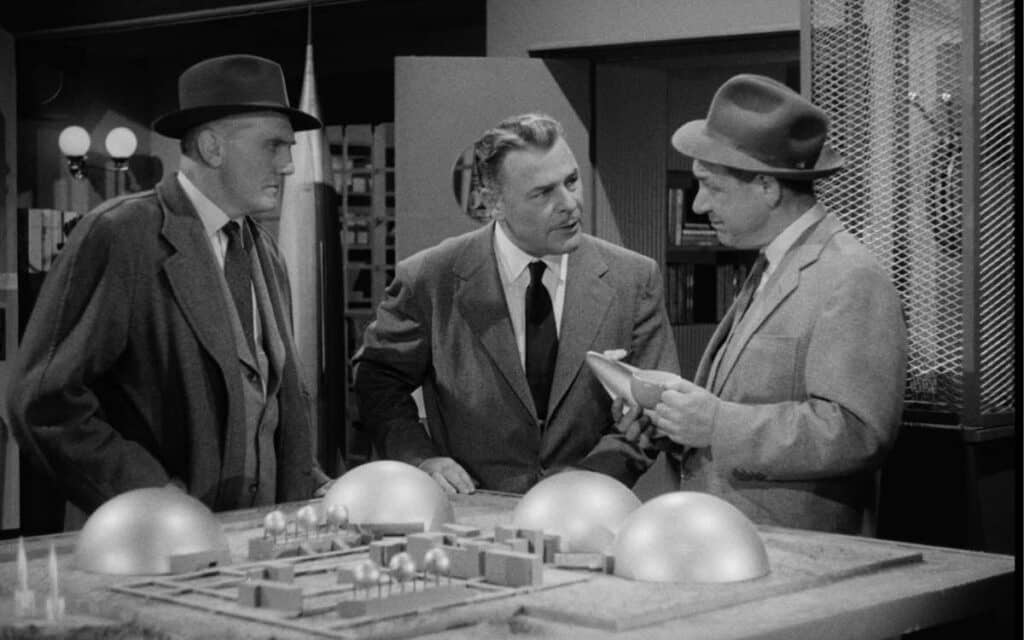 TITLE: Quatermass 2
YEAR RELEASED: 1957
DIRECTOR: Val Guest
CAST: Brian Donlevy, John Longden, Sidney James, Bryan Forbes
Review of Quatermass 2
Though perhaps not one of the first titles to come to mind at the mention of Hammer Horror, Quatermass 2 has been done a disservice over the years.
Maybe due to it being the sequel to the film that effectively kick started Hammer's horror cycle for definite, it seems unfairly overlooked in the Hammer back catalogue.
Sitting in the shadow of The Quatermass Experiment and also the later Quatermass and the Pit has meant that it has had the good luck to be underestimated meaning that a fresh new watch of the film will often yield surprising and often entertaining results.
Continuing on from adapting Nigel Kneale's original BBC serial, the film again follows Brian Donlevy's fast-talking, fast-thinking Professor Quatermass who appears to the unluckiest man in rocket science.
When strange metallic pods start arriving in a small town still being built, it can only be a bad omen for the people who live there.
With Quatermass annoyed that the government have refused his space project and designs for a moonbase that can create an artificial atmosphere, he's grumpier than usual.
Donlevy himself brings a seriousness to the role which is in essence the Charlie Chaplin of science i.e. everything goes wrong. This makes the whole film work and his instant ideas to solve each problem as it comes are extremely entertaining.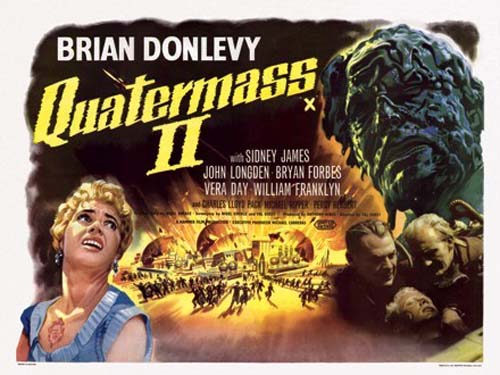 Quatermass' day goes from bad to worse as not only does his friend fall victim to the mysterious gas released from the pods but also finds that his design for the moonbase has been mysteriously nicked by the town planners of Winnerden Flats.
The film builds an Invasion of the Bodysnatchers style paranoia, with it unclear as to who is being controlled by the creature that sent the pods.
Another aspect feeding into this paranoia is the wonderful use of pulpy locations by director Val Guest. Quatermass' laboratory in particular has an extremely effective model shot cut in with a shadowy and clearly under funded rocket base. Best of all though is the chemical plant that is taken over by the blobby creature.
It has a cold but surreal edge to its architecture and a perfect choice of venue for totalitarian-armed guards, government visits and dramatic escapes.
Also worth noting are some of the guest performances, which build a comfortably believable back drop to the Quatermass universe. The highlight though is obviously Sidney James with his drunken, jack the lad journalist straight out of the Carry On films adding a further element of Britannia to this extremely English film.
Though its finale is slightly weaker than the epic, cathedral based ending to The Quatermass Experiment, it's still a satisfying conclusion to Professor Quatermass' bad day.
So next time a Quatermass craving takes hold like it does to so many, Quatermass 2 is worthy of anyone's time. In many ways it even transcends its two strong counterparts and deserves far more of the limelight than it sadly gets.
Tell us your thoughts on Quatermass 2 in the comments section below!
Watch Quatermass 2 Trailer