Reading Time:
2
minutes
Say hello to St Oliver Plunkett's Head, a religious relic which was once attached to the rest of the last Roman Catholic martyr to be executed in England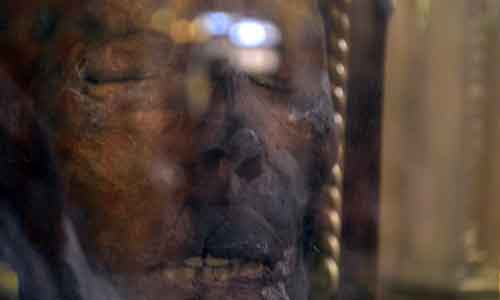 Imagine walking into a church and there's an old shrivelled up head on display. You can do it in Ireland with the noggin of St Oliver Plunkett impressively presented for all to see in a lovely glass case.
Last year, I visited St Peter's Roman Catholic Church in Drogheda, County Louth, in Ireland. It was part of the wider tour I was taking and as with most group tours, I visited places I would normally never have considered.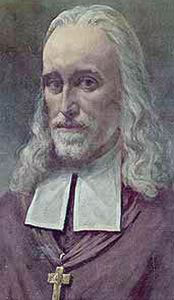 Oliver Plunkett (1629-1681) was the Roman Catholic Archbishop of Armagh and Primate of All Ireland, who was executed for treason "for promoting the Catholic faith".
He was hanged, drawn and quartered in Tyburn in 1681, during a time of rampant religious intolerance and unrest.
Interestingly, while St Oliver Plunkett's head is now housed in an elaborate shrine at St Peter's Church, the story of its journey to Drogeha is lengthy.
Here's what Wikipedia says about it:
"(Plunkett's) body was initially buried in two tin boxes next to five Jesuits who had died before in the courtyard of St Giles. The remains were exhumed in 1683 and moved to the Benedictine monastery at Lamspringe, near Hildesheim in Germany. The head was brought to Rome, and from there to Armagh and eventually to Drogheda where, since 29 June 1921, it has rested in Saint Peter's Church. Most of the body was brought to Downside Abbey, England, where the major part is located today, with some parts remaining at Lamspringe. Some relics were brought to Ireland in May 1975, while others are in England, France, Germany, the United States, and Australia."
I have looked Oliver Plunkett squarely in the sunken eye socket and can honestly say it was not a spiritual moment, though I can appreciate the sanctity of anyone who dies as a martyr for their religious beliefs (providing they didn't intentionally hurt anyone in the process).
All I saw was some poor sod's mummified noggin in a glass case.
Why anyone would sling human body parts across the globe and showcase them as religious artefacts is unbelievable.
I find it truly disrespectful but I guess to each his own. St Oliver certainly doesn't need them any more.
NOTE: The Roman Catholic Church beautified Plunkett in 1920 and canonised him in 1975, making him the first new Irish saint in almost 700 years.