Reading Time:
3
minutes
Ireland's Ancient East begins in the Boyne Valley and mysterious Newgrange in the northeast, continues down through Medieval Kilkenny and the Viking stronghold of Waterford, stretching all the way down to Cork in the southeast.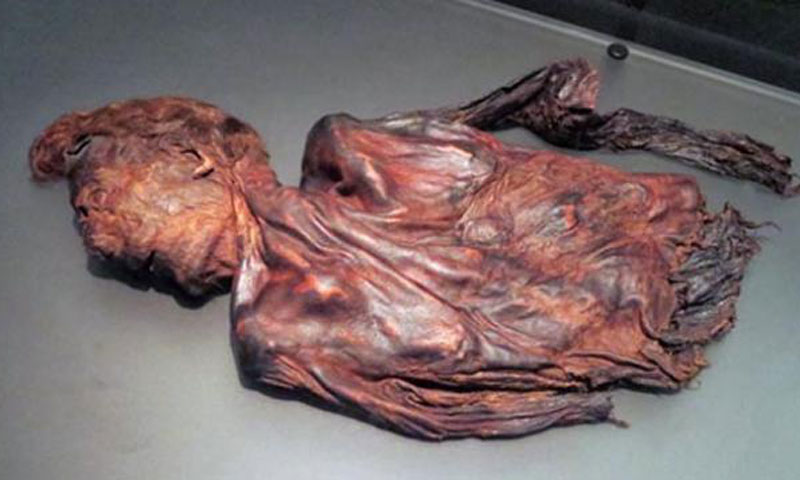 With thousands of years of violent history, death and mysticism within its emerald lands, CHRIS RUSH takes a look at some of the spooky and strange tales of the Ancient East of Ireland.
The Hill of Tara in County Meath was associated with the ancient festival Samhain. A fire would be lit on the hill to represent that the dark blanket of winter would be overcome by sunlight.
The body in the bog In 2003 in Meath a body was unearthed in a bog and it was estimated that it had lurked there for over 2000 years.
Victors Way In Wicklow, on 22 acres, sit very unusual sculptures which were crafted in India and represent various higher beings. Some sculptures include a large skeletal figure and one with it's head split in two.
Lower Lough Bray In 1963 two people claimed they witnessed a strange creature revealing itself from the waters. They said it had a grey body and a head that stood three feet above the water.
Wicklow Goal The last prisoner to be hanged for murder outside the jail took place in 1843.
Kilkenny Castle is said to be haunted by a female spirit, who can be sometimes witnessed on the stairs or on the castle grounds.
The funeral is here Castleboro house is located in County Wexford and decades ago, while living in the house, Lady Carnew witnessed a funeral procession roll up outside the door. Sometime later she learned of her husband's death.
Loftus Hall Located in County Wexford and said to have been visited by the Devil, this site celebrates its 666th birthday this year.
The Ring of Rath This sits in County Wicklow and is said to date back to 800BC. It is thought to be a possible burial site for the Kings of Leinster.
Old Monastery Ruins, Glendalough, Wicklow – A woman by the name of Kathleen is said to haunt these ruins, she was killed by St. Kevin by whipping her with nettles and then he threw her into the lake.
Haroldstown Dolmen This portal tomb is located in County Carlow and said to date back as far as 4200 -2400BC.
Longford Poltergeist While living in Middleton House, a resident claimed he was plagued by strange noises and pushed by an unseen force, which forced him to eventually move out.
The Hill of Uisneach Located in county Westmeath, and to this day, the tradition of lighting a fire upon it in May continues to celebrate the festival of rebirth still occurs.
The Hound of Dunamase Located in County Laois, this area is said to be protected by a huge beastly hound which prevents anyone from stealing treasure buried in the area.
The Drummer Boy The remains of the Ormonde Castle in Arklow, Wicklow is said to be haunted by the spirit of a boy who died after not fulfilling his his role as a look out.
Ross Castle, County Meath Built in 1533 by the Black Baron, many claim this building is haunted by the spirit of a woman who's screams sometimes can be heard between 3-4am in the castle.
Who will die next? Many people have claimed to have seen a creepy carriage prowling the roads around Ardee, which is said to indicate someone will die soon.
Wicklow Head Lighthouse Many believe this area is haunted by a headless woman, whose head was chopped off by her boyfriend once he found out she had falling for another man.
How did you build that? It is believed that over 200,000 tonnes of stone and clay were used to build Newgrange in County Meath and it is older than Stonehenge and the Egyptian Pyramids.
Do they own these? In Athgreany in County Wicklow lie a circle of stones, which many believe are owned by the fairy folk.