Reading Time:
3
minutes
CHRIS RUSH takes a look at his native County Wicklow and brings you 13 spooky things you may not know about 'The Garden of Ireland'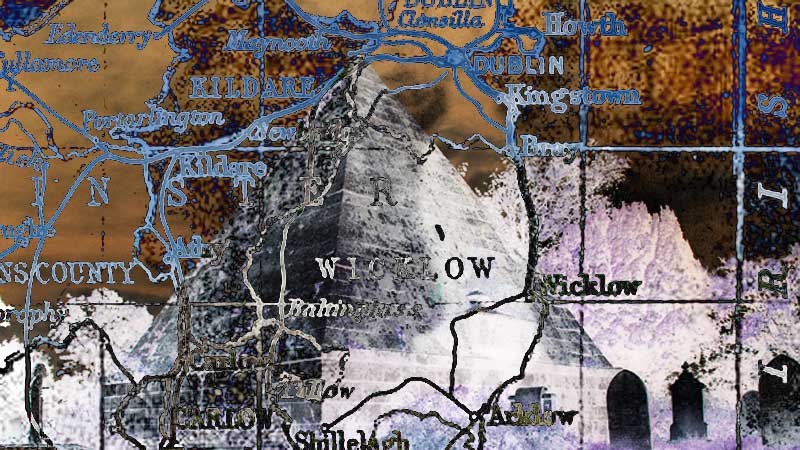 Wicklow Gaol Body Disposal Methods
In the 1700's a half tame hawk was released to feed on the corpses, when people were hanged their bodies were removed and the head left behind for the bird to snack on. However the bird was caught and killed by the prisoners. Another form of disposal was into the nearby sea with the number of decaying, floating bodies resulting in local fishermen refusing to fish the area. Later in the 1900's the bodies were finally buried, and as recently as the 90's body remains were unearthed in the jail yard, which were covered in lime which no doubt was done to kill the smell and speed up the decay.
Murderous Saint
The Old Monastery Ruins, Glendalough were home to Saint Kevin who is said to have murdered a seductress Kathleen by whipping her with nettles and then he threw her into the lake.
Beheaded
The area around Wicklow Head Lighthouse in Wicklow Town is the frequent haunting location of a woman who was beheaded. Her boyfriend took a slash hook to her throat when he found out she was in love with someone else.
The Pyramid
In the ancient Kilbride Cemetery outside Arklow town stands a pyramid crypt which was built in the 1780's and home to Ralph Howard, 1st Viscount Wicklow and eighteen family members.
Lovers Leap Rock, Bray
It is believed that the ghost of a heart broken woman can be seen here every year on June 21st. She was unfaithful and her former lover died from a broken heart. She sat at his grave for many days, with nothing more to live for she took her life by jumping off the rock into the vicious waters below.
The Drummer Boy
In Arklow lies the remains of an old castle at the court house. The ghost of a young boy is said to be trapped at this location, trying to complete the work he failed to do when he was alive. The boy's job was to sound the alarm if he saw any attackers approaching the building, however the young boy fell asleep on the job and resulted with him being locked up inside the castle without any food or water as punishment.
The Ring of Rath
Said to date back to 800BC, it is thought to be a possible burial site for the Kings of Leinster.
Lower Lough Bray
In 1963 two people claimed they witnessed a strange creature revealing itself from its waters. They claimed it had a grey body and its head stood three feet above the water.
Victors Way
On 22 acres, sit very unusual sculptures which were crafted in India and represent various higher figures. Some sculptures include a large skeletal figure and a figure with its head split in two.
Circle of Mystic Stones
In Athgreany lay a circle of stones, which many believe are owned by the fairy folk.
The Hangman
Hempenstall, who has connections to Wicklow Gaol, was an extremely tall hangman who was killed after the 1798 rebellion, whose ghost has been seen around the Aughavannagh area.
Ghost Dog
In  in Redcross, a woman was walking home when a black dog appeared alongside her. She went to pet the dog but her hand passed right through the animal and it vanished seconds later.
Make a wish in County Wicklow
The Mottey Stone sits in Avoca and legend says that if you can walk around it a total of three times without thinking of a goat, your wish will be granted.
So there you have it, although a beautiful part of the country, County Wicklow is still home to locations which send shivers down your spine.