Reading Time:
3
minutes
A 19th-century nurse is transported to another place and time. RICHARD PHILLIPS-JONES looks at the opening episode of Shadows: The Future Ghost.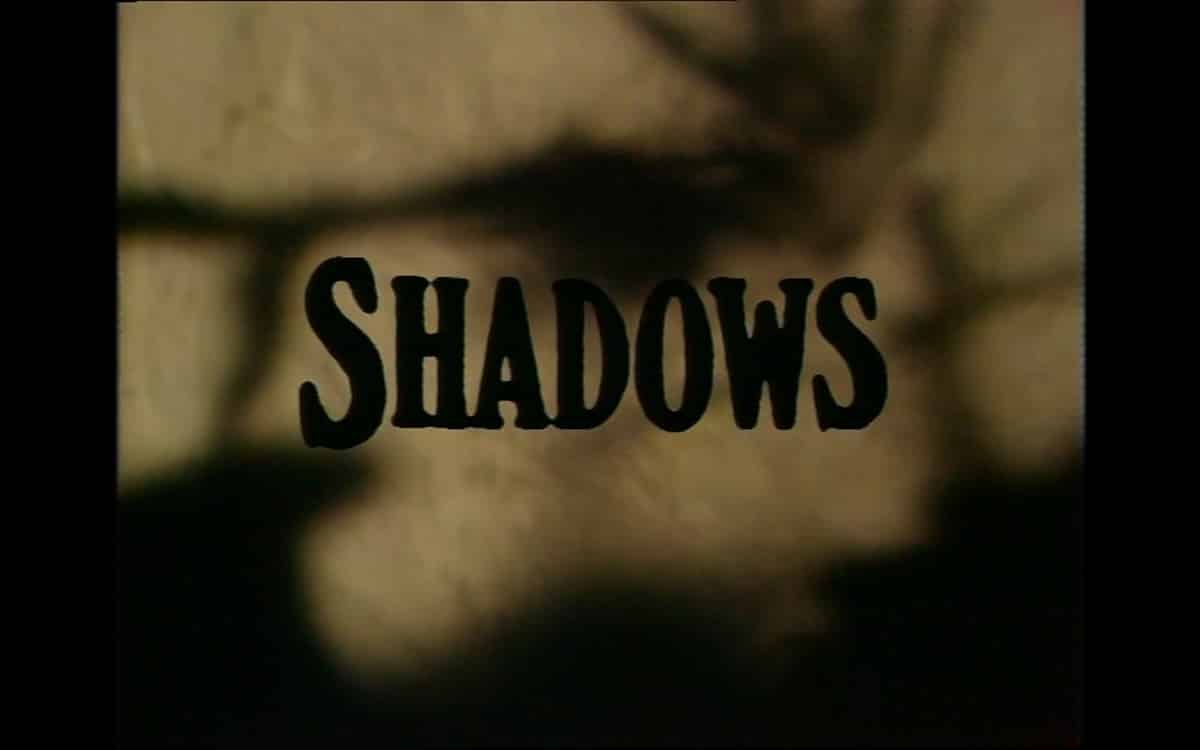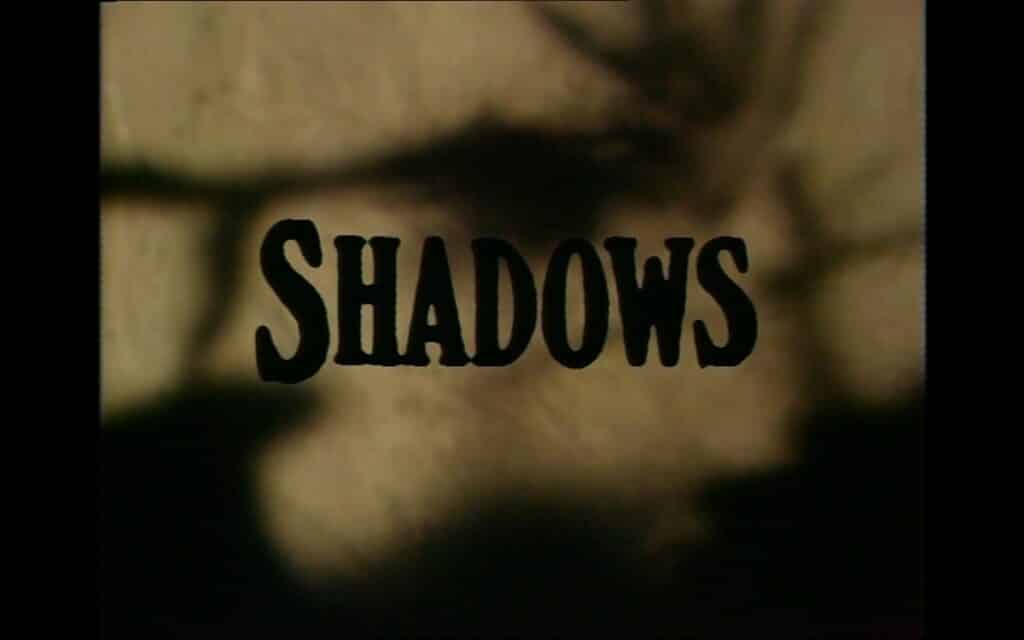 Shadows: The Future Ghost
BROADCAST: 3 September 1975
STARRING: Bernadette McKenna, Jane Wymark, Daphne Slater, John Nettleton
WRITER: Roger Marshall
DIRECTOR: Leon Thau
Julia (Wymark) arrives at the London boarding house of Mr. & Mrs. Butler (Slater and Nettleton respectively). Inspired by the example of Florence Nightingale, she is intent on taking up a nursing post in the city, an occupational choice which could still raise eyebrows in 19th-century society.
Settling into her new surroundings for a good night's sleep after a long journey, Julia is awoken by a voice calling her name. Making her way down the corridor, she finds a door which wasn't there previously and, entering the room beyond Julia finds herself in the bedroom of a girl named Bridget (McKenna).
Bridget is confined to her bed with a severe case of the flu, and Julia's nursing instincts immediately kick in, so much so that she doesn't immediately notice that the room is full of unfamiliar objects: a pair of jeans hanging from a wardrobe door, an electric light fitting, a hair dryer and a gas fire.
Having made a promise to the ailing Bridget that she will not leave her, Julia sits by the fire's warming glow, apparently having been summoned to look after this girl from another time, but the reasons for this strange happening are perhaps twofold: Julia has good reason to avoid the events unfolding in her own era…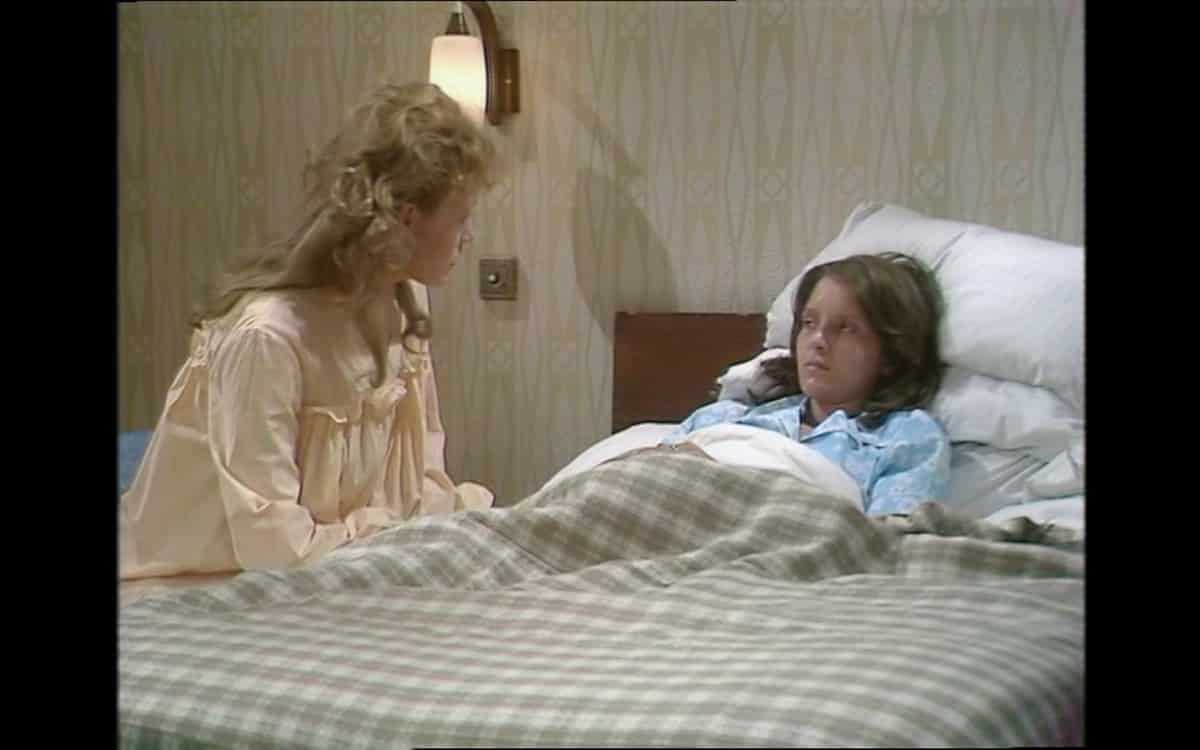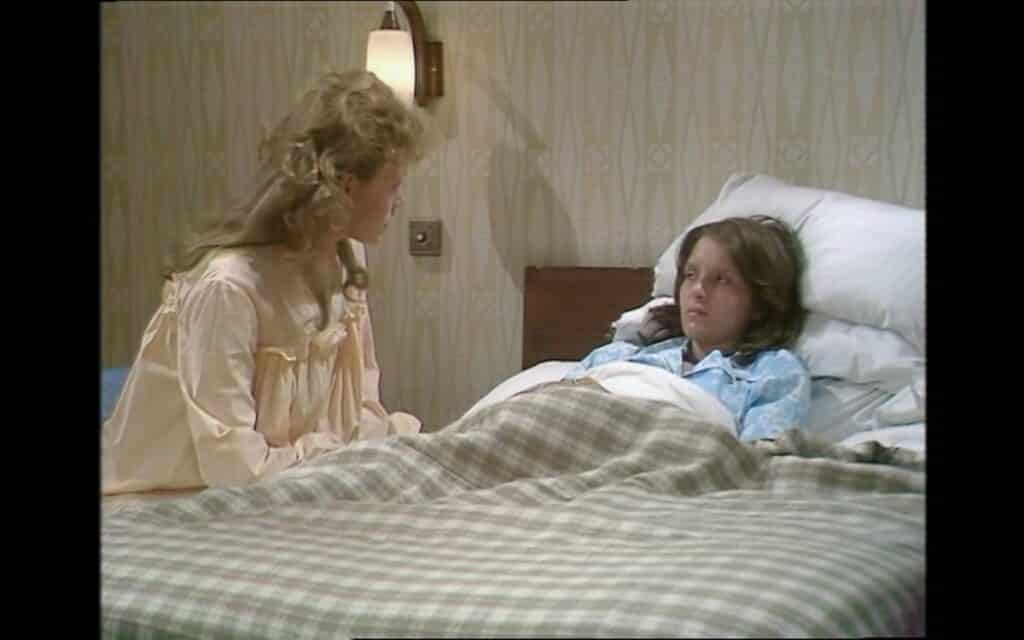 An opening salvo which nicely set the template for future instalments of Shadows, with gentle chills and unease rather than out-and-out scares the order of the day, at least for the show's first series.
The Future Ghost was a lean but nonetheless effective story bolstered by historical details in the dialogue, whose educational value was looked on favourably by the IBA (see trivia point). Example: "Could I send Mama a wire?", "A sixpenny telegram? Of course!"
The production design (credited to Harry Clark) set a high standard for the series to follow, with an effective period look for the boarding house contrasting with Bridget's modern, but far from salubrious room.
TRIVIA POINTS: Actor/Director Leon Thau had an eclectic career to say the least. A long-time collaborator of Michael Bentine, Thau would direct his Potty Time series, leading to other children's assignments with Thames whilst a spell in Australia saw him working on Prisoner: Cell Block H.
Jane Wymark is the daughter of Blood On Satan's Claw star Patrick.
Roger Marshall was very busy at the time: As his creation Public Eye (1968-75) entered its final series, he was also working on scripts for The Sweeney (1975-78), Rooms (1974-77) and ATV's short anthology series, Against The Crowd (1975).
IBA = Independent Broadcasting Authority, then responsible for broadcasting standards and regulation for the ITV companies. The IBA felt strongly that children's programming on the network should have at least some educational content, so such snippets of information in the dialogue are not unusual.
Have you seen Shadows: The Future Ghost? Tell us your thoughts in the comments section below!