Reading Time:
2
minutes
BECKY KEANE recounts the tragic tale of Bolton, Lancashire's Pretoria pit disaster and some very spooky goings-on…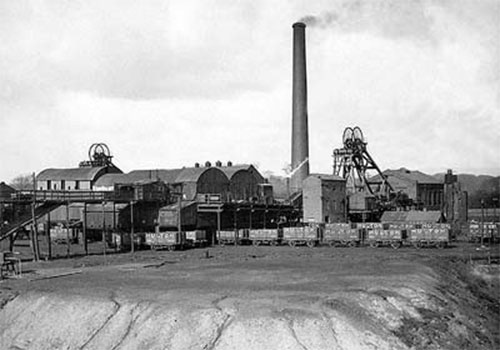 Pretoria Pit was owned by the Hulton Colliery Company and situated between Atherton and Westhoughton on the Hulton Parkland.
Employing approximately 2500, mining deeper  for coal was becoming  perilous for the miners to work safely, many complained of the harsh conditions, but their concerns  fell on deaf ears, due to there being little alternatives for local employment.
The miners would not only complain of the physical risks but also of paranormal activity and bad omens experienced down the mine. Sightings of black crows were regarded as a symbols of death and impending disaster, the sound of disembodied, frightened horses and clattering hooves were also reported.
On the 21st of December 1910, 898 boys and men began their daily shift underground, at 7:50am a terrible explosion ripped through the mine killing 344.
Only two survivors remained from the level where the other victims died, a third survivor was also found elsewhere but died later on after contracting pneumonia. Rescue workers tried to help as many as they could, but their efforts where sadly unsuccessful.
Known as one of the worst mining catastrophes in Britain, relief funds where established for families, as most of the victims were from the same families.
Paranormal activity rife near former Pretoria Pit mine
In 1990s paranormal activity became rife near the former mine, many believed the miners spirits had become unsettled due their demise being almost being forgotten.
Ghostly shadows were seen lying in the road, limping apparitions stumbling from bushes, a policeman reported seeing a disembodied arm in a tree and a smell of burnt meat was also well documented.
A man witnessed dozens of eyes in the darkness staring at him, he also heard a loud bang.  Several people also heard the noise and saw a bright flash; the area was even sealed off by the emergency services, but after a search of the area nothing was found.
Some time later a memorial with all the names of the victims was set up and blessed by a priest in a ceremony dedicated to them.
Since the ceremony all paranormal activity has seemed to have ceased.