TRACY MONGER reports on a Norwich Paranormal Experience Group investigation at a private home in Pockthorpe, Norwich, Norfolk. Strange activity from resident's names being called to a ghostly white figure appearing had the occupants demanding answers.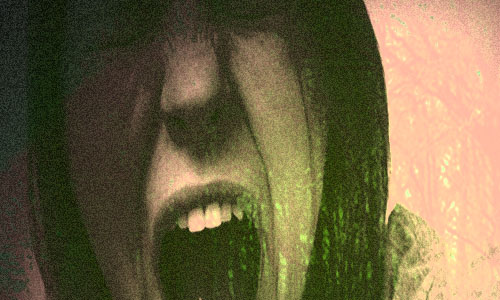 Pockthorpe House Paranormal Investigation Report
Reported activity
We were aware the activity could be related to a deceased husband according to the occupants.  The occupants felt like the spirit was male and items disappeared only to appear again later.  A friend saw a male spirit near the fireplace.  Another male spirit is seen, often in the kitchen.  Footsteps heard running up the stairs, day and night.
Residents and visitors have heard their names called.  Knocking have been heard on one of the bedroom doors and inside the room.  Pictures flying of the walls and two of the residents have seen a white figure walk from the living room to the kitchen.
History
Maps indicate that in 1696 the land was a shooting common and maps show from 1789 to 1946 a building was on the land and near a Marlpit,  the building is probably connected to the Marlpit.  Marlpits (Marl is a fertiliser) were introduced to Norfolk in 1748.  The house next door was empty due to subsidence.
Investigation
In the main bedroom, there was no unusual EMF base readings (all natural explanations were explored).  The feeling of being hit on the head was felt.  Pains in various parts of the body at different times, a choking feeling around the neck was felt.
A temperature recorder recorded a temperature rise of 1.7◦c and a temperature drop of 2.7◦c.  Flashes of lights were seen at various times. Another temperature recorder showed temperature drop of 1.3°C and a temperature rise of 3.4°C.
The second bedroom had unexplainable EMF base readings. On the landing, the EMF meter kept going off unexplainably. Flashes of lights were seen in the spare bedroom. A flash of light was seen halfway down the stairs, a feeling of a cat rubbing against my legs but nothing was there and dark shadows were seen in the hallway.
In the kitchen, there was no unexplainable Emf base readings. An lethargic feeling was felt throughout all of downstairs. A temperature recorder was set up and showed a temperature rise of 2.8◦c. In the back room near the kitchen, a pain in the lower back was felt. Low EMF readings around the fireplace and an unexplainable emf spike. A heavy feeling on the top of the head and what looked like smoke was seen (no one was smoking).
Camcorder recorded a noise heard by the son and light anomalies were captured and a noise in response to us asking out.
Contact Norwich Paranormal Experience Group on Facebook here.