Reading Time:
2
minutes
In this St Patrick's Day Special, Jacob Milnestein answers the question Who Was St Patrick?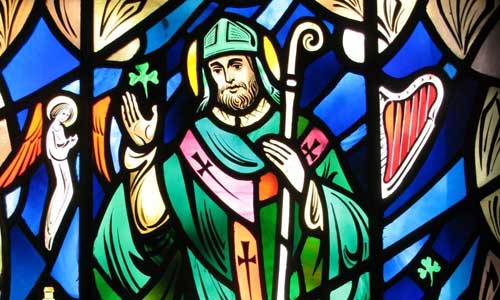 With a wave of his staff and the stamp of his feet, hoary St Patrick is said to have cast out all snakes in Ireland.
Who was St Patrick?
Born circa AD 387 and captured at the youthful age of 16 by slavers, Patrick grew to become of the most recognised figures of Christian legend, resonating still as a national saint of Ireland.
Noted for his conviction and strong character, the youthful saint spent six long years in slavery before finally escaping his captors and completing the priestly training intended for him by his father, a deacon in Cumbria.
READ: 17 Things you didn't know about Saint Patrick
Gaining his bishopric, Patrick saw a vision of a name he named Victoricus who delivered a letter that seemingly called for his return to return to the nation of his slavery on a mission to spread the Christian faith.
Thought of as mad by the resident druids and refusing the protection and gifts of kings, in his own words, Patrick is said to have "baptized thousands of people".
Yet like many of the early Christian missionaries, St Patrick's career was not without a strange occurrence or two.
Ignore the instances of visions and voices, St Patrick was renown amongst medieval Christians for turning against snakes, often considered as symbolic of evil due to the Biblical creation myth, and forcing them from Ireland when they disrupted his meditation.
He is also said to have encountered the storyteller and warrior, Caílte mac Rónáin and his colleague, Oisín, both of whom recounted tales of ancient Ireland and the mythical band of warriors they had once belonged to, the Fianna.
Whether Patrick succeeded in converting these old soldiers to Christianity is not known.
In another story, Patrick harangued with the tribes and kings of the old territories for so long that the staff he leant upon took root and grew into a mighty ash tree.
With a history as rich in fact as it is in whimsy, St Patrick continues to be regarded as one of the most significant of saints in Irish history.