Why I love Peter Cushing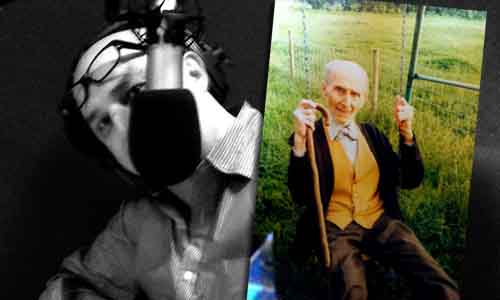 ---
The Peter Cushing Appreciation Society UK has been running under various names and forms since the 1950s. Super fan Marcus Brooks tells The Spooky Isles how  the Hammer star's fan club has embraced the internet age.
---
MOST people reading The Spooky Isles probably consider themselves horror film fans – including those writing it. But there would be very few of us who can honestly say we have spent as much time devoted to the genre as "super fan" Marcus Brooks – the organiser of the Peter Cushing Appreciation Society.
The Bristol-based blogger has been running the fan club for the Hammer legend since the late 1970s, when he took over administering the club from its founder, Gladys Fletcher.
Marcus had been a fan of Cushing since the age of six when he went to see his first movie, Doctor Who and the Daleks. His love of Hammer Horror grew hearing about the films from his older relatives.
"My Father and two Uncles went along to see Dracula Prince of Darkness at a midnight screening and were terrified!" Marcus told The Spooky Isles. "The following morning my Uncle, who was a Hammer fan, made much of the film, told me all the details and about Peter Cushing. I was very close to my Uncle – he was a very good story teller and nurtured my interest in anything horror film related. I guess I have him to blame … innocent times."
Related Posts via Taxonomies