Bloody Britain, at least we've got Hammer!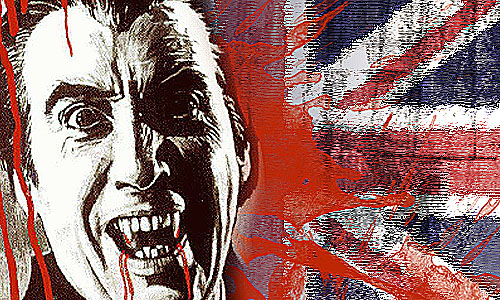 ---
Guest writer KATIE DOHERTY says living in Britain has its ups and downs. But even at its worst, the UK has Hammer Horror and that makes everything okay!
---
A British girl living in her world of romantic Gothicism together with an obsession with Hammer Horror surely is the right candidate to talk about what it means to her British identity? Indeed, this is me, Katie Dirge, writer and horror fiend. I am not here to comment on gender, politics or social struggles.
Related Posts via Taxonomies