Reading Time:
3
minutes
Barbara Shelley, one of Hammer's leading ladies, has had a impressive career, says RICHARD PHILLIPS-JONES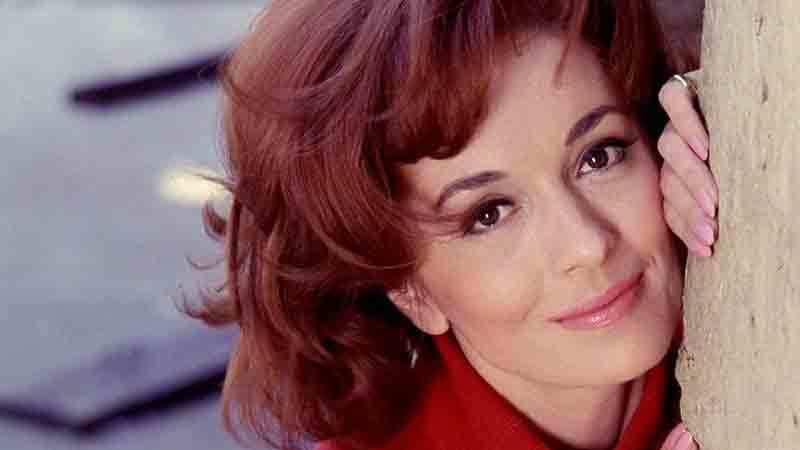 Although Barbara Shelley is considered one of the first-ladies of Hammer Films, she would first stake her place in the Brit-horror pantheon for some of the studio's rivals.
However, she did actually make her first screen appearance (under her birth-name name Barbara Kowin) in the company's Terence Fisher-helmed whodunit Man In Hiding (1953).
Barbara Shelley, Hammer Glamour
There then followed a string of supporting parts in Italian films, along with a change of professional name before she returned to England to make her horror debut as the lead in 1957's Cat Girl.
In what was very much a rehash of Cat People (1942), Shelley certainly caught the public's attention.
After returning to Hammer for their war picture The Camp On Blood Island (1958), Shelley appeared in the same year's Blood Of The Vampire, an independent production geared to emulate Hammer's success in the horror field.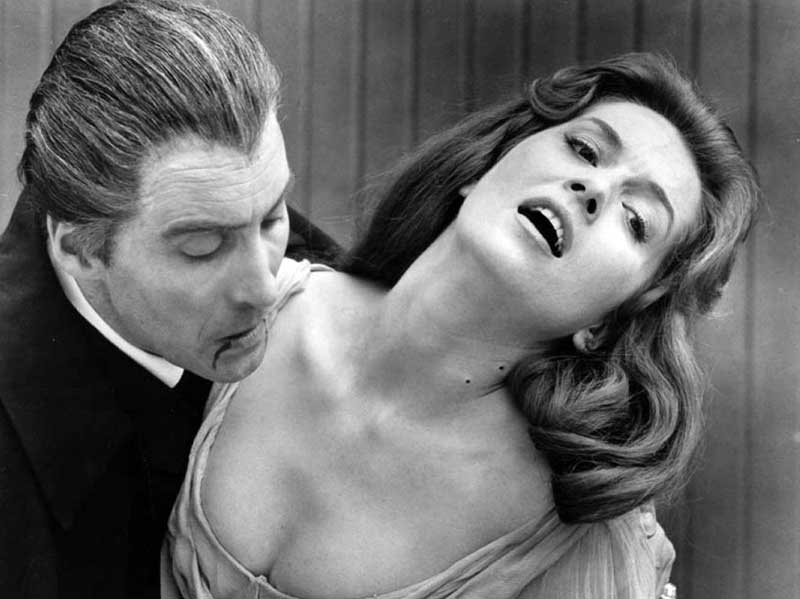 Shelley would alternate guest roles in ongoing TV series (on both sides of the Atlantic) with a cinema career over the next few years, in a variety of genres.
And yet, as with so many of her contemporaries who worked in horror pictures, it was those appearances which proved particularly enduring in the minds of the audience.
Shelley's next horror role was in the understated classic Village Of The Damned (1960).
Moving performances
Top-billed with George Sanders, she turned in a moving performance as the unsuspecting mother of an unearthly child.
Then it was back to Hammer, for the old-dark-house fashioned Shadow Of The Cat (1961), but her first true horror part for the company came with 1964's The Gorgon.
Whilst the appearance of the title creature has received its fair share of criticism over the years, there was no doubting the quality of Shelley's performance as the unfortunate Carla Hoffman, possessed by the malevolent snake-laden Megaera, and given to transforming when a full moon appears.
The back-to-back production of Dracula: Prince Of Darkness and Rasputin: The Mad Monk (both released in 1966) would provide two further memorable parts.
In the latter, she was Sonia, manipulated by the titular monk in order to give him access to the Tsarina and enable his quest for power.
By contrast, Shelley's role in the Dracula film (cited by the actress as her favourite Hammer part) saw her transformed from restrained Victorian lady to a voraciously appetited vampire during the film's running time.
Shelley's final bow for Hammer came in 1967's Quatermass And The Pit, as palaeontologist's assistant Barbara Judd, coming under the influence of powerful forces from a discovered alien craft, and channelling the creatures' memories.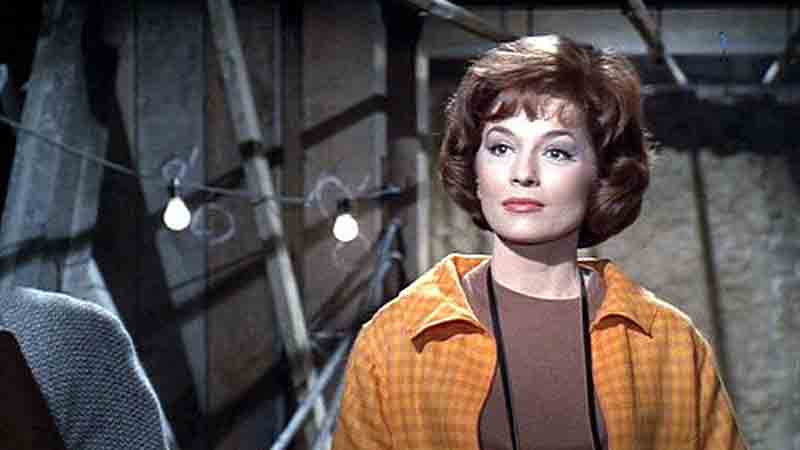 Perhaps feeling the constraints of her status as a horror star, Shelley somewhat distanced herself from the genre going forward, although she did make an appearance as the Matron in Stephen Weeks' unusual horror-mystery Ghost Story (1974).
Shakespeare and Doctor Who
She enjoyed a period with the Royal Shakespeare Company, and continued to be a familiar TV presence.
Appearances in Doctor Who and The Borgias followed, before Shelley pretty much retired from the screen in the late 1980's for a career change to interior design.
In her later years, Shelley has become a much loved fixture at fan conventions and signing events. A stroke in 2008 proved a setback (Shelley said it left her "unabled, rather than disabled"), but an autobiography has been mooted on occasion. It would surely be a fascinating read.
Shelley later reflected "All the other things I did, nobody remembers those. But the horror films, I'm very grateful to them because they built me a fan base, and I'm very touched that people will come and ask for my autograph."
Selected Barbara Shelley Filmography
The Camp on Blood Island (1958)
Ghost Story (1974)
Watch Barbara Shelley video