Norwich Castle's dark and haunted past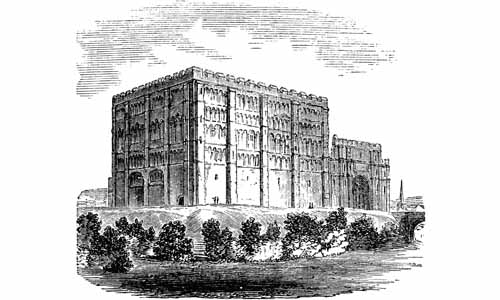 ---
Norwich Paranormal Experience Group's Tracy Monger discusses Norwich Castle's long, dark and haunted history 
---
Norwich Castle has had a very interesting and mixed history since it was built for William the Conqueror in 1067. Ninety-eight saxon homes were demolished to build the Conqueror's royal palace. It was his only castle in East Anglia.
A late Saxon Cemetery has been located in the southern Bailey which containing 114 skeletons. Elsewhere 43 scattered skeletons were discovered.  This is the only archaeological site in England that parrot bones have been found during excavations.
Shortly after the palace was built Ralph Guader the Earl of East Anglia, tried to  seize the castle but failed and escaped to France leaving his wife, Emma at the castle.  The king's army had over 300 men, laid seize to the castle for thee months and Emma surrendered.  When William returned back to Norwich at Christmas in 1075, he ordered that many of the castle's defenders were executed or had their hands cut off or their eyes cut out.  By 1122 the castle was complete and King Henry I stayed at the castle.
During the 1300s,  Norwich Castle became a gaol but there are no records of prisoners being kept here until the 15th century.  Excavations dated to the 17th Century found burials at the top of the mound of six adults and one child prisoner, showing pathological changes, head wounds and a high level of stress related disorders. By 1707 prisoners were escaping due to bad repair of the castle.  Prisoners were kept in chains but by 1810 only a few were,  as most prisoners were sentenced to death, flogging was not common at Norwich prison.
Related Posts via Taxonomies