Reading Time:
5
minutes
"King Henry the Eighth, to six wives he was wedded. One died, one survived, two divorced, two beheaded."
Being a wife of King Henry VIII was tough going, so it's little wonder these queens of England still haunt their former emotional stomping grounds – guest writer TAYLA McRAE looks at where you can find these royal ghosts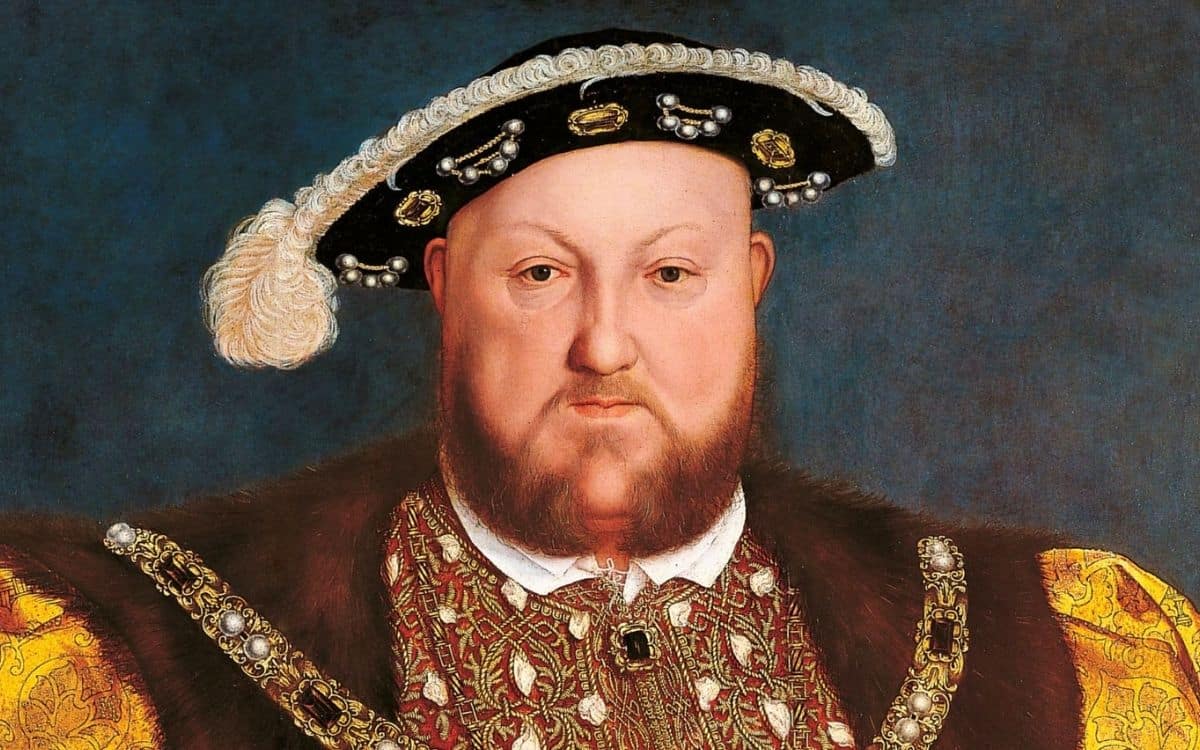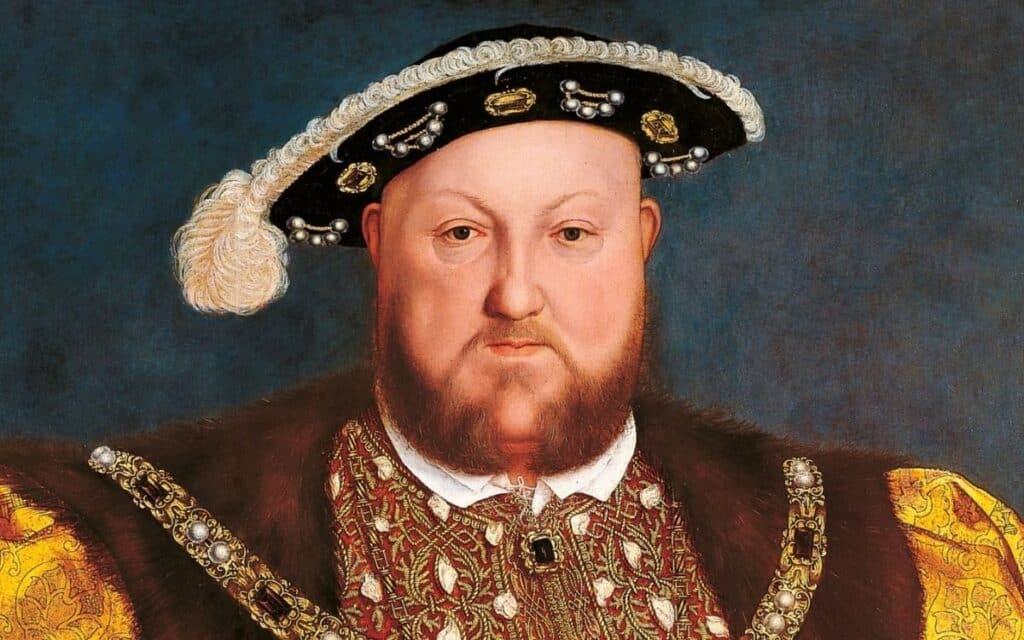 When you think about how dramatic, chaotic, and turbulent their lives were, it makes complete sense that the six wives of Henry VIII might still be with us today. In fact, all but one have been seen at their regular haunts in life. Go and see if you can find them, and even if you can't, you've been able to visit some fantastic historical locations.
Katherine of Aragon (1485-1536)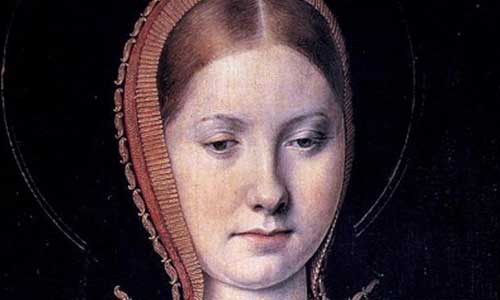 Married to King Henry VIII: 11 June 1509 at Franciscan Church at Greenwich
Marriage dissolved: 1533 Died: 7 January 1536 at Kimbolton Castle
Buried: Peterborough Cathedral

Despite being the wife that was arguably treated the worst by her husband, Katherine seems to only have one ghost. She can be seen at Kimbolton Castle, where she was sent to live after her divorce in 1534, as well as being the place she died on January 7, 1536. She was forbidden any contact with her only child, Mary, and spent her last couple of years in misery. Katherine's ghost can apparently be seen on two floors of the castle – on one floor, you might look up and see her lower body and legs, while on the floor above you might look down and see her head and shoulders gliding through the floor. This is a demonstration of what happens when the floorboards shift over time, as Katherine is walking a route that would have existed in her lifetime.
Anne Boleyn (c.1500-1536)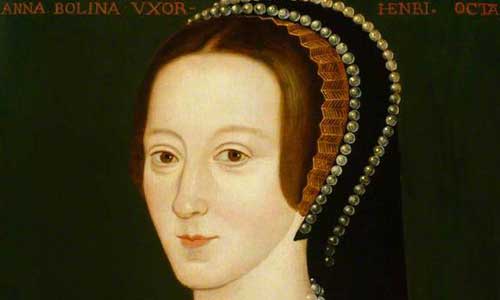 Married to Henry VIII: 25 January 1533, probably at the Palace of Whitehall
Executed: 19 May 1536 at The Tower of London
Buried: Chapel of St. Peter ad Vincula at the Tower of London

Anne Boleyn is by far the most well known of Henry VIII's wives, and her ghost is fairly well known too. She seems to be the wife with the most ghost sightings.
Blickling Hall, Norfolk, is is probably Anne's birthplace, but we don't know for sure. It is said that her ghost returns here in a carriage pulled by a headless horseman with headless horses. Anne is inside the carriage, holding her bloody severed head on her lap. The carriage pulls up to the door and Anne goes inside, but she is not seen in the building. It is said that Anne's father, Thomas Boleyn, is chased around the grounds by demons as punishment for his role in his daughter's downfall. This will go on for 1000 years, so you have until 2539 AD to see him at Blickling! The building that exists on the site now is not the one that Anne Boleyn knew – perhaps that is why you can't see her inside?
Hever Castle, Kent, was Anne's family home, and where she grew up and spent her childhood. It is also the location of a significant amount of courting done by future husband Henry VIII. It is said she returns to the castle on Christmas Eve where she strolls the gardens.
Windsor Castle, Berkshire was loved by Henry VIII, so naturally Anne spent a fair bit of time there during her time as queen. It is said that Anne appears at the window of the Dean's Cloister. Fascinatingly, Elizabeth I – Anne's daughter – also haunts Windsor, along with Henry VIII.
Tower of London was the location of Anne's misery, so it makes sense that she would be seen here. She is predominantly seen in the White Tower, and on the Tower Green, the location of her execution. In 1817 a guard saw her ghost and suffered a fatal heart attack as a result. In 1864 she was witnessed by multiple guards outside the Queen's House. She can also be seen in the Chapel of St Peter ad Vincula, her place of burial, although this is less frequent.
Salle Church, Norfolk, has a legend that Anne's body was moved here in secret. Salle Church was the location of many Boleyn burials, including Anne's grandparents. Apparently she appears in the church on May 19, the anniversary of her execution in 1536.
Jane Seymour (c.1508-1537)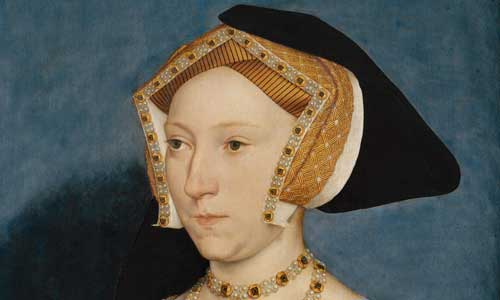 Married to King Henry VIII: 30 May 1536 at Queen's Closet, Whitehall Palace
Died: 24 October 1537 at Hampton Court Palace
Buried: 13 November 1537 at St. George's Chapel, Windsor Castle

The story of the ghost of Henry VIII's favourite wife is a rather charming one. She walks the grounds of Hampton Court Palace, dressed in white and carrying a lit candle. Her main haunts are the Clock Court and the Silver Stick Gallery and its staircase, near to the rooms that she gave birth and died in. Some say that she is seeking the forgiveness of Anne Boleyn, while others say she is searching for her son, who was only 12 days old when his mother died.
Anne of Cleves (1515-1557)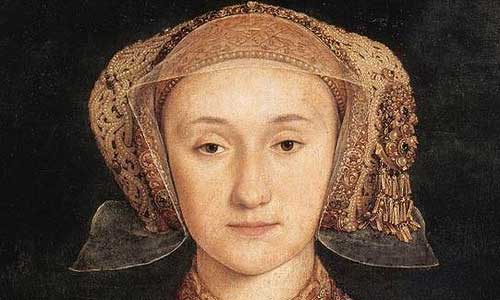 Married to King Henry VIII: 6 January 1540 in Greenwich
Marriage dissolved: July 1540 Died: 16 July 1557 at Chelsea Manor, London
Buried: 4 August 1557 at Westminster Abbey

Anne of Cleves is the only one of Henry's wives who does not seem to have a ghost. One could argue that she got the best deal of all the wives, as she was divorced, given Hever Castle (Anne Boleyn's family home), and a large allowance.
Kathryn Howard (c.1521-1540)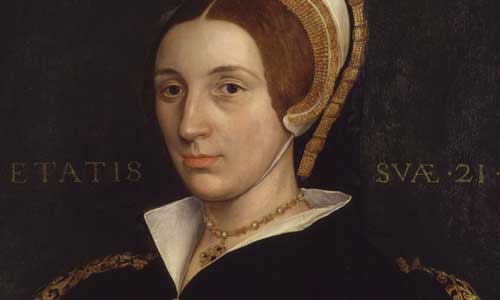 Married to King Henry VIII: 28 July 1540 at Oatlands Palace
Executed: 13 February 1542 at The Tower of London
Buried: Chapel of St. Peter ad Vincula at the Tower of London

Kathyrn's ghost is quite well known by history enthusiasts and Hampton Court Palace staff alike. It is said that Kathryn Howard, when under house arrest, broke free and ran down the hallway screaming after the king. She was executed in 1542 and it is said that her spirit continues to run and scream down the hallway, affectionately termed the 'Haunted Gallery'. In the 1990s, two women on separate occasions fainted in the exact same spot.
Catherine Parr (1512-1548)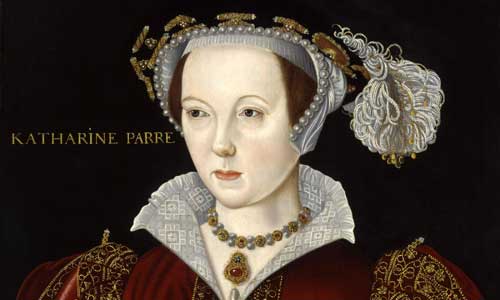 Married to King Henry VIII: 12 July 1543 at Hampton Court Palace
Widowed: 28 January 1547 Died: 1548 at Sudeley Castle in Gloucestershire
Buried: St Mary's Chapel, Sudeley Castle

Catherine's ghost is known and loved by the staff at Sudeley Castle, who affectionately call her 'Katie'. She has been seen walking through the gardens and looking out at them from the inside, wearing Tudor green and smelling of apples. It is likely that she is looking for her daughter and only child, Mary, who was only a few days old when Catherine died of birth complications in 1548. Mary's father, Thomas Seymour, abandoned her and Mary disappeared from any historical record, suggesting that perhaps she died young. Seymour was executed in 1549, leaving Mary an orphan.
TAYLA McRAE is a history and classical studies teacher in New Zealand and runs www.facebook.com/ForQueenMaryI