Reading Time:
4
minutes
Historic Hever Castle in Kent is haunted by former queen Anne Boleyn and other mysterious phantoms, says RICK HALE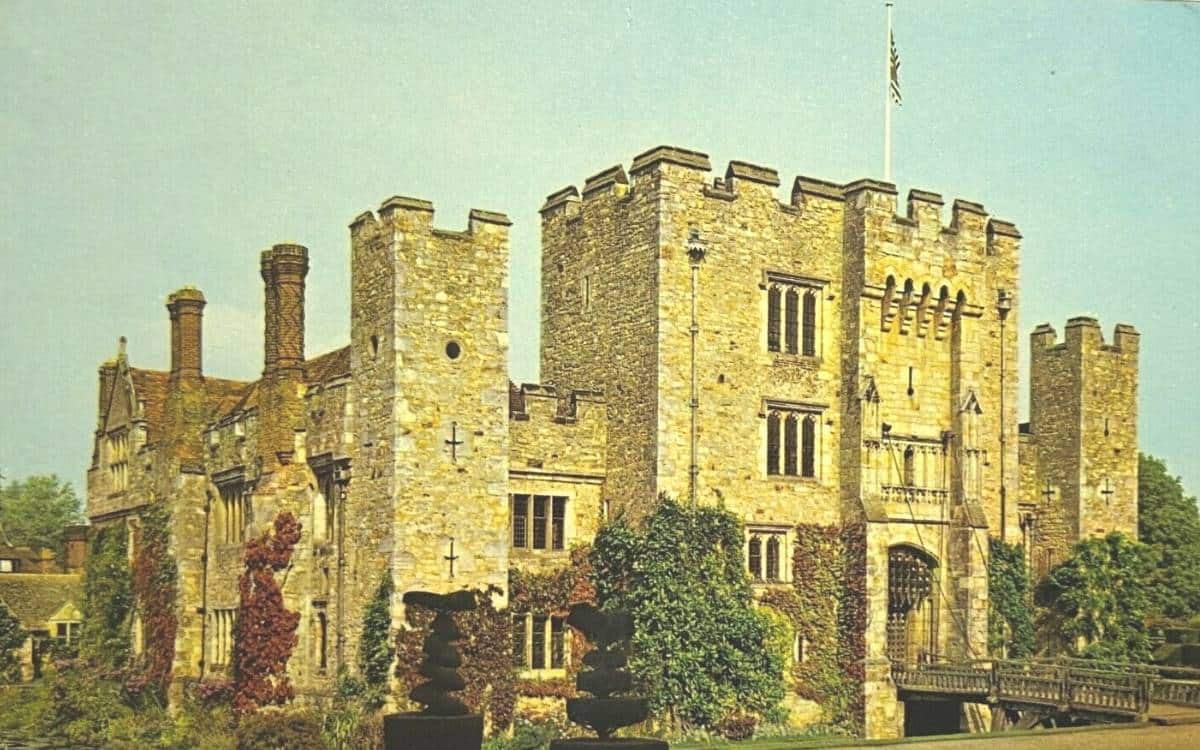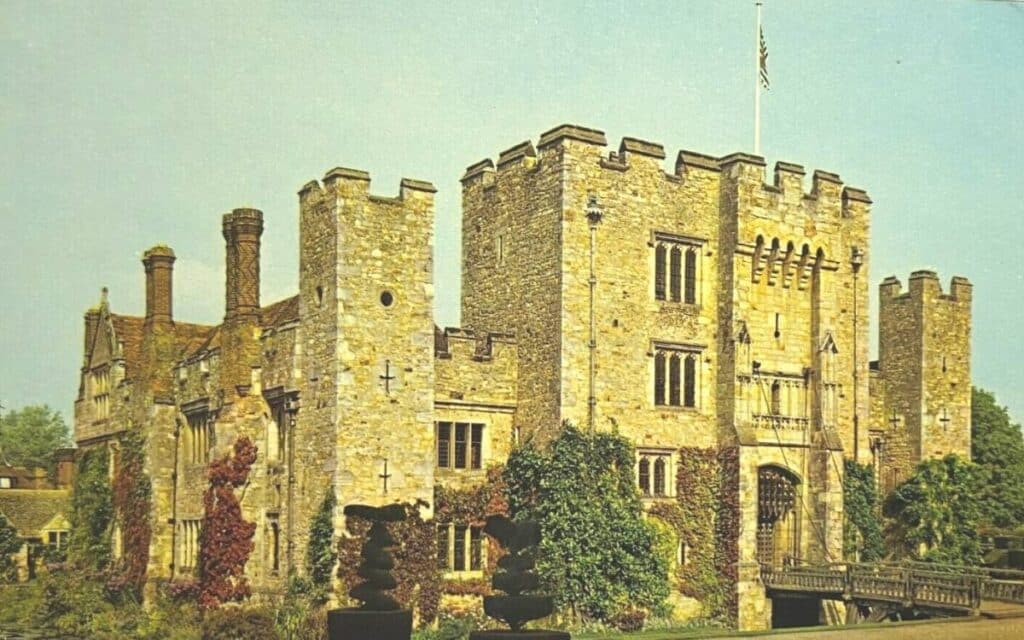 Welcome to Kent's Hever Castle
Thirty miles south east of London can be found the charming village of Hever. A small town that lies in the scenic Kent countryside.
It is there you will find a castle that played an important role in the history of Britain, Hever Castle was the childhood home of Anne Boleyn, the second wife of Britain's most notorious monarch, Henry VIII.
A visit to Hever Castle is like taking a glimpse into the past and if you're lucky you'll get a glimpse of one of its three ghosts.
As for the construction of Hever Castle, its building came in three distinct periods.
History of Hever Castle
The oldest part of the castle, the gatehouse and walled bailey was built in 1270 CE and was owned by James Fiennes, 1st Baron of Saye.
The period that followed was in 1462 when Geoffrey Boleyn built the Tudor house just inside the castle's wall.
It wasn't until the 20th century when the third and final period occurred. The castle was purchased by wealthy American businessman, William Waldorf Astor.
Upon visiting the castle, Astor immediately fell in love with the rambling old country manor regardless of its state of disrepair.
Astor spared no expense in repairing and renovating the ancient castle. It took years, but Hever Castle was resurrected to it's former glory.
The Boleyn Connection
Hever Castle was the childhood home of Anne Boleyn, the future wife of Henry VIII and short lived queen of England.
Henry came into possession of Hever Castle when Anne's father, Thomas Boleyn died in 1539.
For almost four centuries between 1557 until Astor bought the castle, Hever passed through the hands of various owners. And they would all agree that ghosts haunt the rooms and halls of Hever Castle.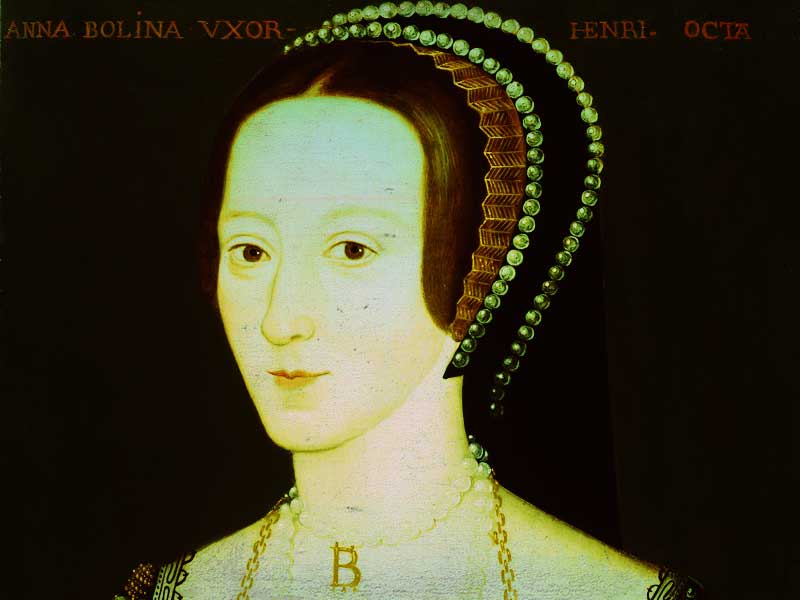 Anne Boleyn's Spectre
In January 1533, Henry secretly married Anne Boleyn. Later in the year, the ambitious women became queen of England. This was when her troubles began.
The new queen was hated by almost everyone who knew her. She had enemies everywhere including many of the king's advisors.
The advisors attempted to convince Henry that his beloved wife was bad for the monarchy and most of all bad for him. But Henry would have none of it.
Anne did manage to give the king a daughter, but sadly her second pregnancy resulted in a miscarriage.
With the queen in a weakened state, Anne's enemies began spreading salacious rumors that she was a witch and engaged in incest and adultery with many shadowy lovers.
Anne Boleyn, Queen of England, was brought up on charges of adultery and incest. But the real nail in her coffin was a charge of treason.
Anne, of course, maintained her innocence, but her word meant nothing. She was moved to the Tower of London where she met her fate by the edge of a blade.
The Ghost of Anne Boleyn is said to haunt a few places in England including the Tower of London where her grisly apparition is seen carrying her own bloody, lifeless head.
However, a less gruesome apparition of the famous queen is said to haunt her childhood home, Hever Castle.
Visitors to the castle have claimed to see the apparition of Anne roaming the garden and crossing the bridge over the River Eden.
The peaceful phantom must enjoy being in her home as she is seen with a smile, delicately caressing the flowers she undoubtedly loved in her youth.
The Haunted Gallery
Anne Boleyn's ghost isn't alone in haunting Hever Castle. The Long Gallery is said to be haunted by two very different ghosts.
The first is a rather unpleasant male spirit who is known to stomp around with a disapproving look on his face and grunting in disgust.
This rude spirit is known to bang on walls and slam doors. No one knows who this ghost is, or what he is so angry about.
If you should happen to be in the Long Gallery and encounter this spirit, it might be best to avoid him altogether.
The second ghost is that of a horse galloping through the long gallery at full speed. He vanishes right before crashing through the wall.
Hever Castle is open to the public and tours can be taken of the castle as well as it's well maintained gardens.
If you should take the tour, and need a place to rest, Hever Castle has a bed and breakfast in the Astor Wing.
Whether you're coming to admire the castle or hunt a royal ghost, Kent's Hever Castle is well worth the visit.
Have you seen a ghost at Hever Castle? Maybe you've seen the spectre of Anne Boleyn somewhere else? Tell us about it in the comments section below!