REVIEW: The Stalls of Barchester/A Warning to the Curious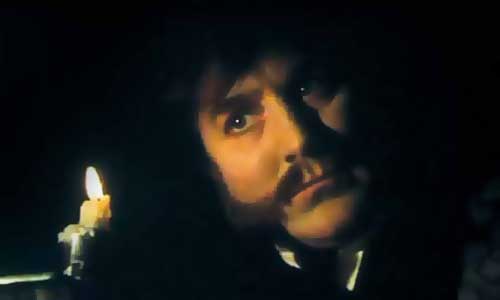 ---
ADAM SCOVELL reviews BBC Ghost Stories: The Stalls of Barchester/A Warning to the Curious released today by the BFI
---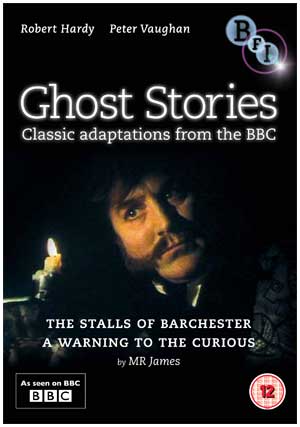 This review contains spoilers.
The second release of the BBC Christmas ghost stories finds the real birth of it as a staple of the wintery Christmas nights of the 1970s and showcases the first two of five serials by Lawrence Gordon Clark.  Though both of the stories are again M.R James adaptations the connecting factor here, apart from being chronologically accurate, is the inclusion in each story of a certain Dr Black played with a natural and antiquarian snootiness by Clive Swift.  Black is no doubt a product of James' own psyche; a fellow of academia surrounded by logical pomposity and a desire for knowledge above all else.  However his presence in the first of our two stories makes it distinctly different to the usual victims of James' prose (who often resembling Black's characteristics) and this gives 1971's The Stalls of Barchester an icy but fresh feel.
The Stalls Of Barchester is a story within a story.  Dr Black is cataloguing a university library's books when he and the rather unhelpful librarian, come across a box of manuscript which recalls the haunting, revenge and madness of one Archdeacon Haynes played superbly by Robert Hardy.  The narrative switches between Black reading out Haynes' diary and showing Haynes' life itself as the ambitious but gradually haunted Archdeacon faces up to his demons.
The Stalls Of Barchester shows many obvious reasons why the BBC grasped Gordon Clark's idea of an annual ghost story at Christmas.  It's well known that the BBC have a strong history of period dramas and Barchester is the perfect set up for costume and atmosphere.  The ghosts are as subtle as the humour which seems natural and unforced, especially when it appears that Haynes' senior is living far longer than perhaps expected.  Haynes' ambition gets the better of him as it's clear he's paid off the maid to move a carpet rod from the stairs, resulting in Archdeacon Pulteney's death, allowing Haynes to take charge.
Related Posts via Taxonomies