Spirit Photography after the Great War
---
Part Two in our series on Spirit Photography sees author PETER TOWNSEND looking at how the First World War brought the art to a wider audience
---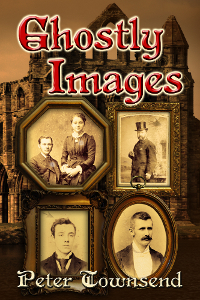 In the early period of the twentieth century the death and carnage of World War I had given a boost to the fortunes of spirit photography.  James Coates Photographing the Invisible, first published in 1911, had also brought spirit photography to the attention of a much wider audience.
However, controversy was never far away. Photographs taken at séances revealed ectoplasm streaming from the mouths of the medium. In reality, this was shown to be nothing more than ordinary cheesecloth, perhaps coated with a glowing paint. Spirit mediums could exploit a pulley or string to drop the ectoplasm down from the ceiling at the key moment in the séance. It could then be easily pulled away when required making it difficult to detect.
In 1924 Ada Emma Deane, a former cleaning lady from London, was accused by The Daily Sketch of using the images of thirteen football and boxing personalities, all very much alive, as the ghosts of dead soldiers at an Armistice Day ceremony. Deane was defended by Conan Doyle, who was a formidable advocate of both Spiritualism, and spirit photography.
Conan Doyle was surprisingly uncritical of photographic evidence, whether it was spirit photography, or in one celebrated case, images of fairies. Two young girls, Elsie Wright and her cousin Frances Griffiths, claimed to have seen fairies in Cottingley Glen, Yorkshire. They took photographs of them playing with the fairies. This discovery produced a sensation back in 1917. Conan Doyle, and a great many others, believed in the authenticity of the photographs. Later, Conan Doyle wrote a book, The Coming of the Fairies. However, in 1981 Frances Griffiths admitted that the photographs were merely paper cut outs from a very popular children's book at that time, Princess Mary's Gift Book.
Related Posts via Taxonomies