Reading Time:
2
minutes
Mental illness has always had its share of stigma and abandoned mental institutions are haunted by the ghosts of their past. NIA JONES reveals five of Britain's most sinister abandoned mental hospitals.
High Royds Asylum, Menston, West Yorkshire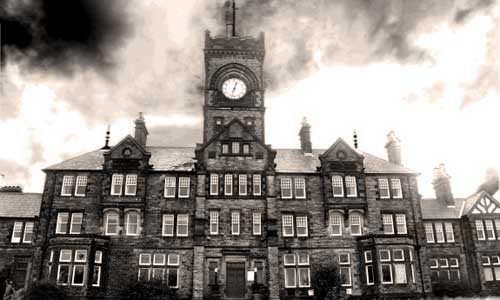 Opened in 1888 as the West Riding Pauper Lunatic Asylum, the building was designed by J. Vickers-Edwards. This 300-acre Grade II listed site dominates the surrounding landscape with its 130-ft tall clock tower. High Royds Asylum is a stunning piece of architecture replete with Italian mosaics. High Royds could house 1,300 patients in its time. Abandoned since 2003, the site is now being redeveloped for housing.
Deva Asylum, Chester, Cheshire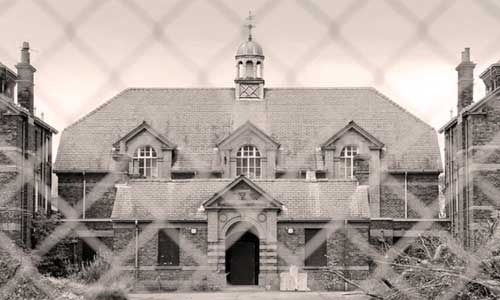 Deva Asylum lies in the grounds of the still-in-use Countess of Chester Hospital but now it is abandoned. It started operations in 1829 and was originally designed by William Cole Jr. to house 500 patients and expanded with new annexes until it could finally hold over 1,500. Deva officially shut its doors in 2005.
Denbigh Asylum, Denbigh, Denbighshire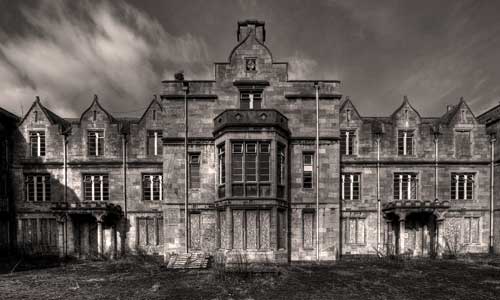 Denbigh Asylum in North Wales is a magnificent Victorian structure, built between 1846 and 1848. Originally housing 200 patients but was extended to house 1500 patients at its peak in 1956. The asylum was finally closed in 1995 and building was left to rack and ruin.
Severalls Asylum, Colchester, Essex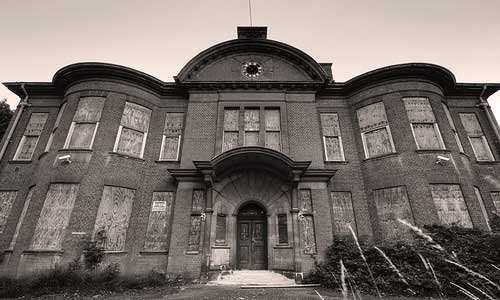 Built in Edwardian style, designed by Frank Whitmore and opened in 1913, at its peak the asylum housed 2000 patients, and was built according to the 'echelon plan' where buildings are linked to one another by a network of interconnecting corridors. The building has been closed since 1997.
Whittingham Asylum, Goosnargh, Lancashire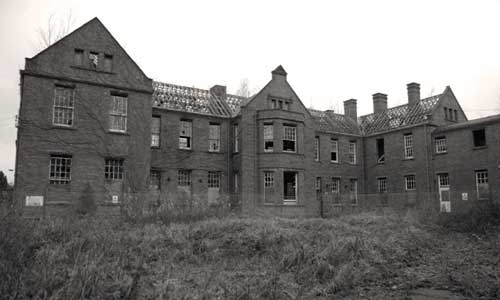 Designed by Henry Littler and built in 1869, at its popularity the asylum's main building and annexes housed 3533 patients and 548 staff. Whittingham also pioneered the use of EEG, the recording of the brain's electrical activity. Since then this site has been abandoned the buildings and grounds have fallen into disrepair, but there are plans for redevelopment.