Reading Time:
2
minutes
Ballerina JENNI CHADNEY tells us about her real-life Phantom of the Opera experience at the Apollo Victoria Theatre in London
Whilst a student at a ballet college I was working as an usher at The Apollo Victoria Theatre, during those years there seemed to be two main spirits haunting the theatre.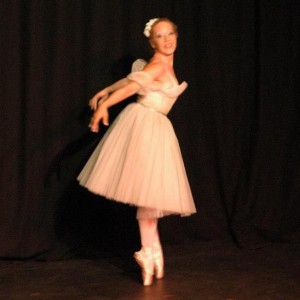 I saw and heard a laughing and singing little girl on many occasions; she was shadowy but appeared to be wearing a dress, darkish in colour with a pinafore over the top. Mostly she was seen at the front of the Dress Circle, stage left.
The Dress Circle is at street level and I was told that there had once been Victorian slums on the site where the theatre now stands. During the afternoons I got the impression that the little girl was sitting on the floor playing, when the theatre was showing Starlight Express she could be seen sitting on the Dress Circle track, approximately where you would expect some kind of box to be.
The other ghost I saw was a tall and slender man, I only caught a glimpse of him a few times walking along the aisle at the very top of the Circle, or the back of him going up the stairs to the back of the Circle.
During a performance of Starlight Express I was sat in the 'paddock' next to the small stalls track and I suddenly I felt a hand on my shoulder, I really jumped out of skin as no one was there and no one could have reached across the track to touch me without being seen. I wasn't sure if it was the little girl or the man that was responsible!?
I wasn't the only member of staff who witnessed strange goings-on at the Apollo, an elderly bar worker did confirm that the man's ghost had been seen several times. Once a member of staff covering the night shift was doing his rounds and became so spooked by something he just stood on the stage and sang 'My Way' until the cleaning staff found him next  morning.
But generally everyone got used to the resident ghosts and they just became a part of the theatre's scenery.