Reading Time:
3
minutes
Ballyadams Castle is a stand out spooky location to explore, says guest writer JOHN AMBROSE MARTIN of Púca Paranormal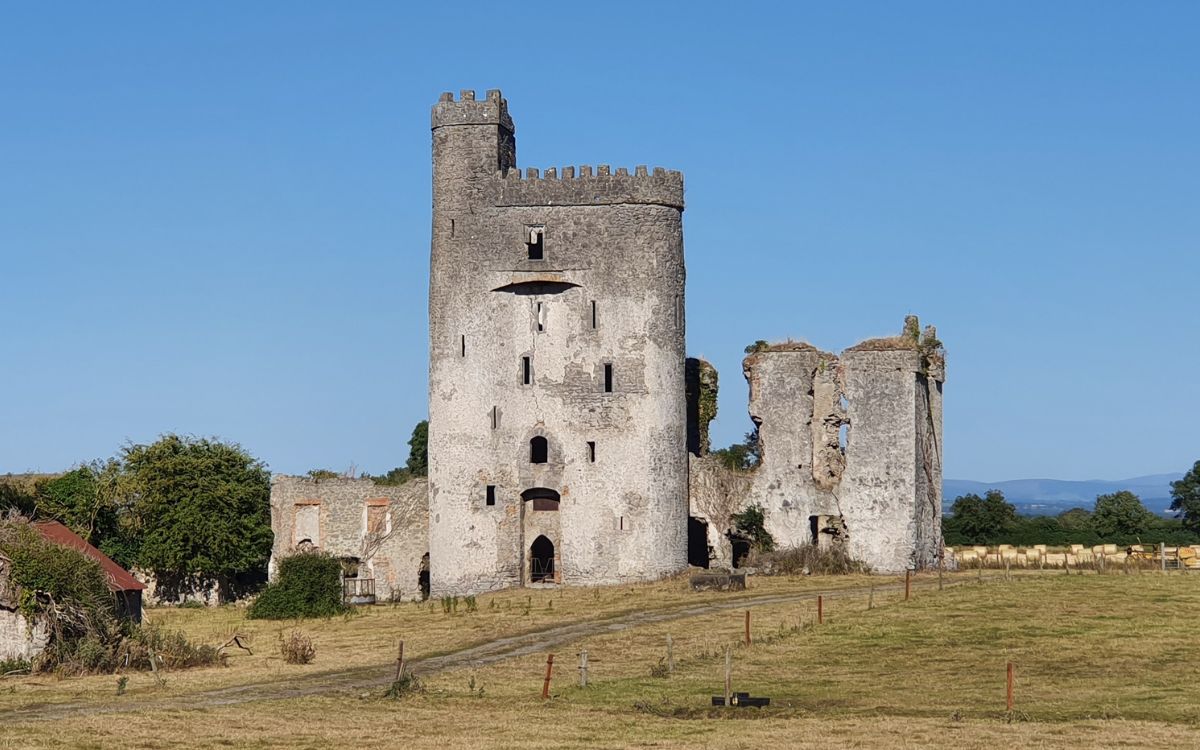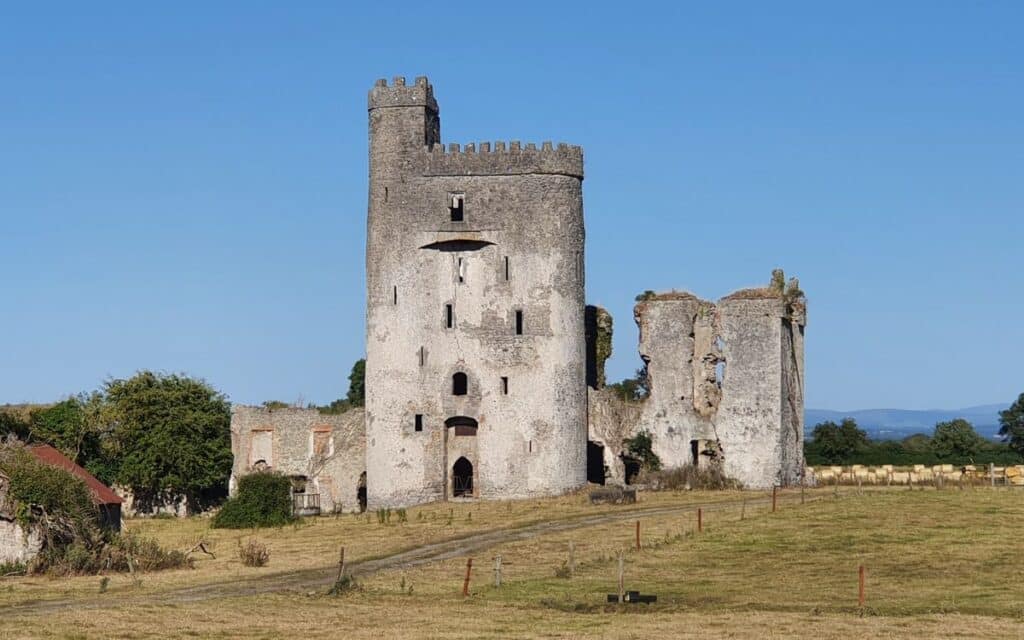 Like so many of these beautiful and historic locations in Ireland, the history and story of Ballyadams Castle seems to have been mostly lost to time.
Finding any documented or local tales of paranormal activity so far has proven difficult, however, I believe that even the most sceptical among us would feel some level of unease when entering the doorway of Ballyadams Castle.
As you climb the winding staircase and make your way up through the six-storey towers, the overwhelming sense of being watched would leave the most hardened paranormal investigator feeling unnerved.
History of Ballyadams Castle
The history of this castle is rather long and tormented. It is said to have been built in the 15th century, during the reign of Henry VII by Adam O'More, hence the castle's name. At least part of the castle, however, may be some 200 years older, since – as Andrew Tierney has pointed out in his admirable guide to Central Leinster (part of the Buildings of Ireland series): "The two upper storeys are a later addition to what was already there, and the earlier section looks not dissimilar to the Norman gatehouses of Welsh castles from the late 13th/early 14th centuries."
In mid-16th century Gilla Patrick O'Moore, Chief of Leix, was in possession of the castle, but following his rebellion in 1546, the O'Mores and O'Connors attacked, pillaged and burned the nearby town of Athy.
The Earl of Desmond retaliated by sending his soldiers into Leix, who took control of Ballyadams Castle. In 1551 John Thomas Bowen of Wales was granted a 21 year lease of the estate for his loyalty. The Welshman was known for his cruel and violent solutions to the issues that presented themselves and he became known as John of the Pike for never being without his weapon of choice.
The Bowen family remained in ownership for some time after the expiration of the lease, with Katherine Bowen and her husband Pierce Butler being the last, driven out by the 1798 Irish Rebellion. It has remained unoccupied ever since.
Double Murder Hole
There is a doorway is set in the short wall between the towers and is protected by a murder-hole leading from first floor and a 'machicolation' at higher level. A machicolation is a floor opening between the supporting corbels of a battlement, through which stones or other material, such as boiling water, hot sand, quicklime or boiling cooking oil, could be poured onto attackers below, their blood curdling screams confirmation of a direct hit.
Supernatural Activity
During my visit, I couldn't help but wonder if the cruel John Thomas Bowen still lingered in the dark corners of the rooms, waiting and wanting to impale another victim on his pike spear. Certainly there was a heavy presence, not tangible, but no less threatening.
Perhaps some of the soldiers from The Earl of Desmond 1551 army still march on the castle to attack, caught in a paranormal replay, doomed to die over and over. Could it be some souls are still reliving a gruesome end, perhaps falling victim to one of the murder holes that defend the front entrance of Ballyadams Castle.
Whatever energy or spirits that still linger inside its walls and surrounding land, one thing we can say for sure is that Ballyadams is a hidden, if not supernatural gem of the Irish countryside. The castle stands as a testament to the harsh lives and reality of those who lived here all those centuries ago.
We can't begin to imagine the life of constant fear from poverty, invasion, pillage and eviction. So strong a trauma experienced by those who have gone before us that still leaves a subconscious imprint in the Irish psyche and perhaps an eternal hell on Earth for those who suffered.
As the old adage goes: "Those who do not know history's mistakes are doomed to repeat them." – George Santayana
Discover more of John's explorations at https://www.facebook.com/pucaparanormal
Have you seen anything spooky at Ballyadams Castle? Tell us about it in the comments section below!