Reading Time:
6
minutes
John Lennon announced of The Beatles that "We're all Irish" when they toured Ireland in 1963. ANN MASSEY tells us her Top Ten Beatles locations in Ireland with supernatural significance!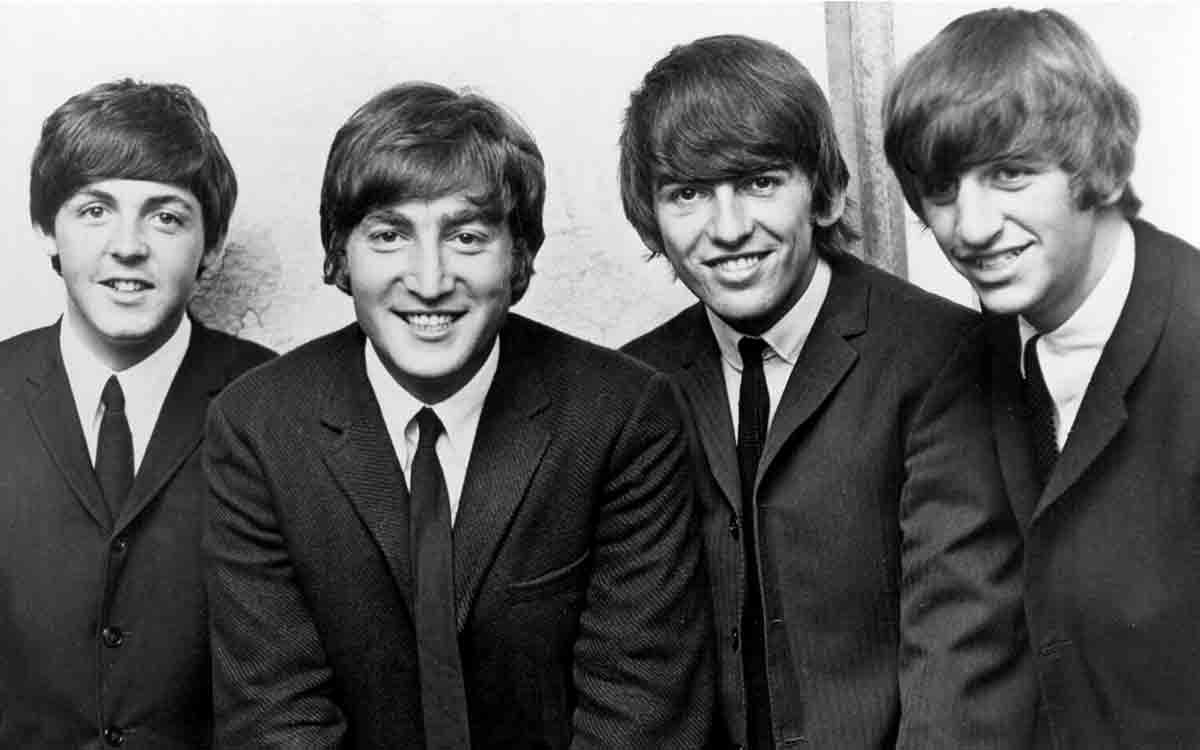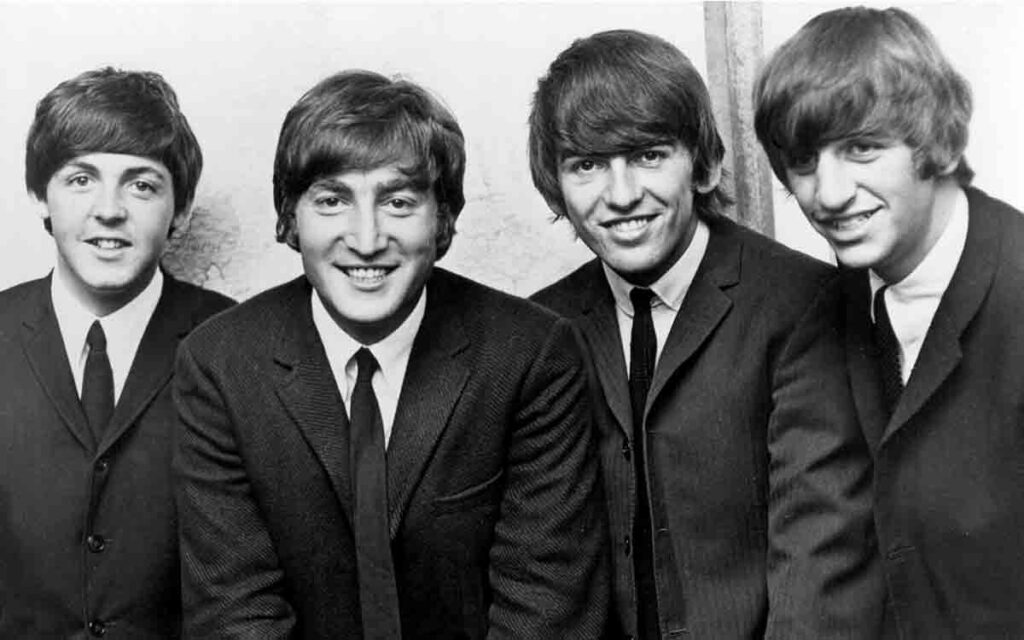 The Beatles hail from Liverpool, a place with such a heavily Irish population it is known as Ireland's Second Capital. It is little wonder therefore, that John, Paul, George and Ringo have Irish connections and enjoyed spending time in Ireland, albeit in some rather spooky locations!
Ashford Castle, Cong, County Mayo (John and George)
Both John Lennon and George Harrison have stayed in the five-star residence on the shores of Lough Corrib and their pictures adorn the walls.
Historic and majestic Ashford Castle has foundations date back eight centuries and the original castle structure was built by the Norman fighting family, the De Burgos.
In the sixteenth century the De Burgo family fell to the attack of the British under orders of Queen Elizabeth I and it subsequently was used as a military fort. The castle has been added to in style and substance yet remnants of each predecessor remain. A French Chateau style is included in the central portion.
In 1852 the prominent Guinness family purchased the estate. As it was just after the Famine, Sir Benjamin Guinness set about improving and cultivating the lands and helping the local community.
Ashford Castle was featured heavily in the classic film 'The Quiet Man'. As well as John and George, famous guests have included Oscar Wilde, Ted Kennedy, Ronald Regan, Prince Rainier and Grace Kelly as well as members of the British Royal Family.
With such a chequered history and having been built on the edge of an ancient monastic site, it is no wonder guests and ghost hunters go searching for the things that go bump in the night!
Clew Bay, County Mayo (John)
Dorinish Island was an uninhabited craggy island purchased by John Lennon as a haven back in 1967. It became a hippy commune until Yoko Ono sold the wild location following the Beatle's death. So what was the mystical draw to what became known as Beatle Island for the spiritual musician?
Clew Bay has long been associated with the demi god races of the Fir Bolg and Tuatha Dé Danann. The Irish Pirate, Grace O'Malley was located here and ruled the waves as the Pirate Queen of Connacht. Ghost ships have been seen on the waves and an ancient Viking treasure is guarded by a spectral Irishman on the island of Innisheeny.
Abbey Street, Dublin (John, Paul, George and Ringo)
In 1963, The Beatles came to a frenzied Dublin, all caught up in Beatlemania. They played the Adelphi Cinema in the middle of Abbey Street, which although demolished in part, still has the main entrance where The Beatles entered the venue standing as an exit for a car park.
Abbey Street itself is named after medieval St Mary's Cistercian Abbey. A monk William Kedenor, lost his sanity, whether through overzealous prayer or letting in an evil presence we do not know. He slaughtered two of his peers and was sentenced to a life in chains. His chains can still be heard rattling and dragging along Abbey Street to this day.
Castle Leslie, County Monaghan (Paul)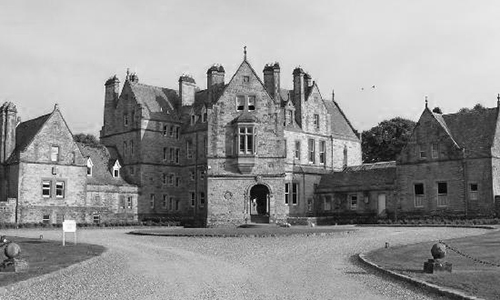 In 2002 Paul McCartney and Heather Mills selected the isolated Castle Leslie Estate in County Monaghan as the venue for their upcoming nuptials. The owner of Castle Leslie, Jack, let slip that the couple were marrying on his estate and the small town was thronged with media and excited fans.
The Castle was created in 1870 for the Leslie family of Scotland and has been the topic of many accounts of haunting. Lady Marjorie Leslie resided in what is known as 'The Red Room' and was visited by the spirit of her son Norman, who had been killed in action during the First World War.
Obviously finding comfort here, Marjory remains, long after her death. Lady Constance Leslie has taken permanent residence in 'The Mauve Room' and playfully levitates the bed as guests try to sleep.
The hotel is also home to an extremely noisy spectral monk, a shadowy man in black and grey spectres roaming the halls and grounds. If that doesn't keep you awake then the eerie bells ringing in the still of night definitely will!
Drumcondra, Dublin 3 (George)
George Harrison has Irish ancestry on his mother's side, the French family who hail from County Wexford. To this day however, cousins of George who he visited frequently reside in the area of Northside Dublin known as Drumcondra, which includes Croke Park on Jones' Road.
Frederick E Jones, or Buck Jones as he was known, was a well-known social player who resided on Clonliffe RoadW. He was a theatre owner and magistrate who took on a criminal gang in his own home which resulted in their deaths and they are buried in a nearby paupers' grave. He died after spending some time in debtor's prison, yet still kept a good circle of friends until death. His headless shade can be seen riding on the back of a white horse, along the road named after him. perhaps seeking better times.
Dromoland Castle, Newmarket-on-Fergus, County Clare (John and George)
In March 1964, John, George and their respective partners decided to spend Easter weekend at the 16th century Dromoland Castle.
Dromoland is the ancestral home of the O'Brien dynasty, dating back to Brian Boru himself. In a Beatles coincidence, Dromoland was leased in 1614 by a William Starkey which continued to his son Robert until the rebellion of 1641.
On nearby Lough Gash, the wail of a Banshee can be heard, local's desperately looking to one another and the next death. A leprechaun has also been reported in the same vicinity!
It was the birthplace of William Smith O'Brien, leader of the Young Irelanders rebellion and was sentenced to be hung, drawn and quartered, instead being granted clemency and exile to Van Diemen's Land. The ghosts of the O'Brien family never seem to have left…
Corah, Ferns, County Wexford (George)
George Harrison's grandfather was John Ffrench, born in 1870 who raised his children with wife Ellen Whelan on a small farm just outside of the town of Ferns. The nearby castle dates back to the 13th century and has been burned by Irish clans in 1346 and blown up during the Cromwell battles in 1641.
The ruins remain for tourists to explore, where you may come upon the ghostly forms of murdered young men, enticed by the owner Catherine de Clare, who made a sport of luring them to her bed which was released as a trapdoor, plunging them to their doom in a pit below.
Rosslare Strand, County Wexford (George)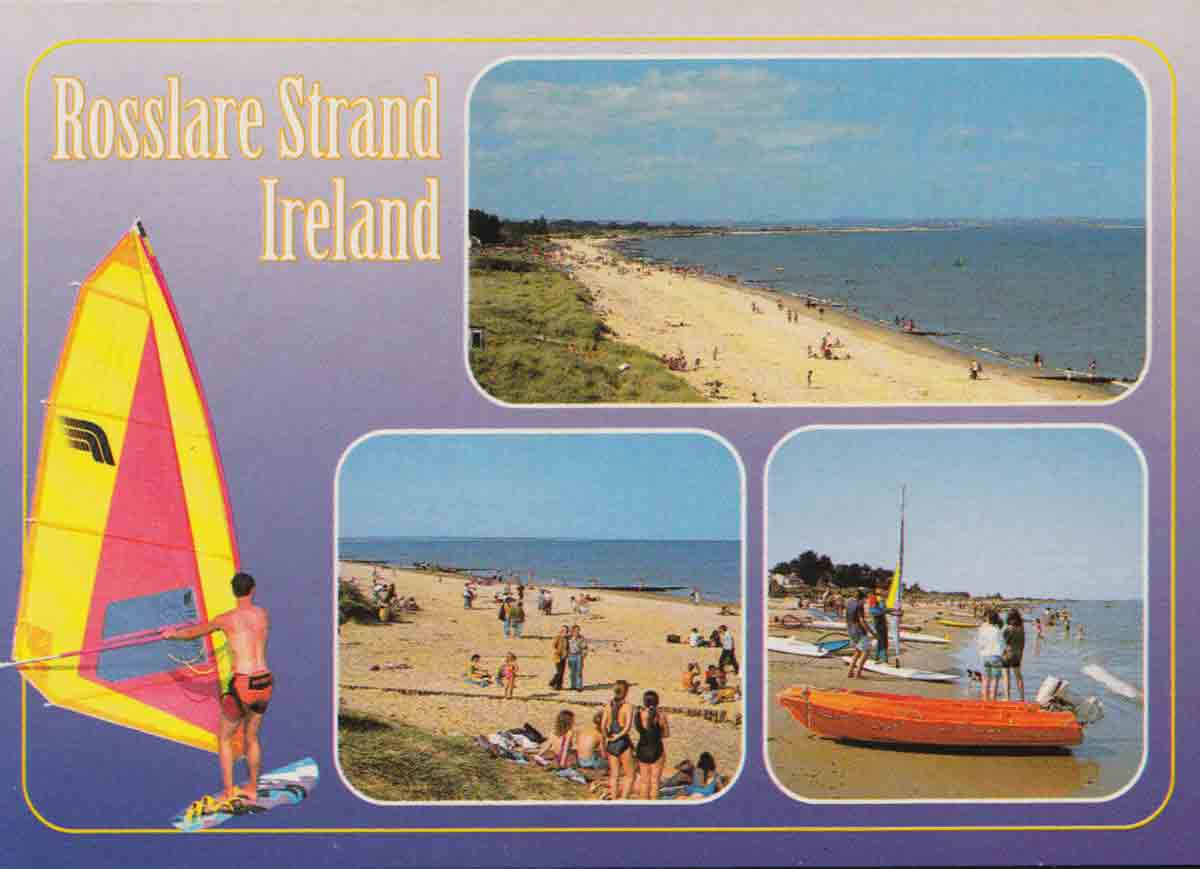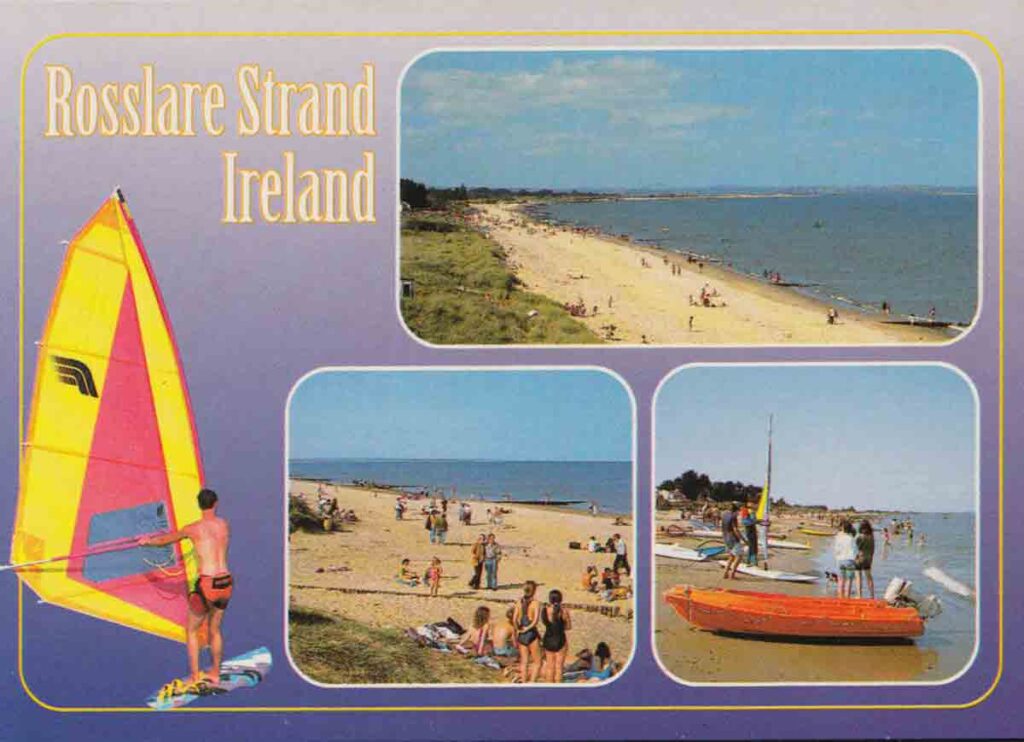 If you travel in by ferry, check out Rosslare Strand where generations of George Harrison's relatives have and still reside. The ruins of Rosslare Fort recently emerged from the sea, a reminder of a deadly slaughter by Cromwell's men.
After the fort was captured, Cromwell's soldiers murdered the wives and children of the Irish forces who surrendered. The ghostly cries remain, heard over the Irish Sea on Rosslare Strand.
Gresham Hotel, Dublin (John, Paul, George and Ringo)
After their two crazed Adelphi gigs in Dublin 1963, the Fab Four were spirited away to The Gresham Hotel on O'Connell Street. It was established by Thomas Gresham in 1817, on what was then Sackville Street, with the combination of two town houses.
It was where the infamous Bloody Sunday events began on 21st November 1920. An IRA murder squad led by Michael Collins mounted a coordinated attack at 9am that Sunday morning, targeting British Secret Agents whose names and locations had been leaked.
The squad entered The Gresham Hotel, cutting off communications and containing staff and guests. On checking the register, they obtained the room numbers of the alleged agents, including rooms 14 and 24. Of the three targets, two were murdered in their rooms, one was saved by his faith as he was at Mass.
The Gresham also features in the final scene of the short story "The Dead" by James Joyce, with the main character dwelling on the dead that envelop the living as he looked out of his hotel window at the falling snow.
Westport, County Mayo (John and Yoko)
In June of 1968, John Lennon and Yoko Ono stayed in the Mulranny Park Hotel in Westport, where he performed 'Revolution' to hotel guests and locals before its release.
The hotel is a few minutes from Achill Sound, where a monster not dissimilar to the Loch Ness Monster, is said to terrorise Glengarry Lake. Just beyond is Achill Island with a deserted village, and a ghostly figure who if seen, is a portent of death and at the tip is Pirate Queen Grace O'Malley's castle! If you check in here, be sure to ask for the John Lennon suite.
"So, I was completely involved in Ireland" – John Lennon, 1971. Follow in The Beatles Spooky Irish footsteps and you can be too!