Guest writer DOMINIC McELROY is a lead paranormal investigator for Irish Paranormal Investigations and a lifelong Liverpool F.C. fan who has been to Liverpool more times than all their cup and league wins combined. In honour of his favourite player Steven Gerrard, Dominic tells us his favourite 8 haunted locations in Liverpool.
The Penny Lane Poltergeist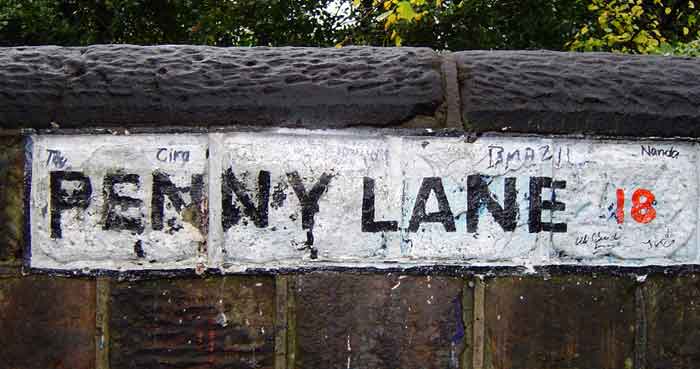 Made famous by The Beatles, number 44 Penny Lane was host to a poltergeist who spanned pre and post WWII and The Beatles themselves. Believed to be a young blonde-haired girl, activity started in around the time of the first world war and continued to more recent times. Following interest from local media, residents of Penny Lane began to step forward and tell of thuds, bangs, apparitions and vibrating walls.
Speke Hall, Liverpool
Speke Hall is a Tudor style National Trust building on the banks of the River Mersey. Considered to be a hotbed of hauntings from a Victorian Gardener to a priest, this picturesque location has the darkest of stories to tell. In the 18th century Lady Mary was a notable affluent woman of social standing. She married a playboy who gambled and played away every penny they had. On hearing the news, she threw their baby son from the window before committing suicide in the Great Hall. Footsteps are often heard along with the sound of a baby crying.
The Empire Theatre
Dating back to the 19th Century, The Empire Theatre was an old-time music hall. One of the staff was on stage cleaning, when a piece of equipment fell on her. Elizabeth tumbled into the Orchestra Pit and broke her neck. It was written off as an accident, but the equipment needed someone to have caused it to drop. She remains in the theatre, usually seat A5, perhaps waiting for the truth to come out. She is one of many seen within the theatre and they have scared so much, workmen carrying out restoration at the end of the 1990s downed tools and walked out in fear!
The Queensway Tunnel
Also known as the Old Tunnel or Birkenhead Tunnel, it runs under the River Mersey and is over 2 miles long. It was famously featured in Harry Potter and the Deathly Hallows Part I. During the 1960s a female pillion passenger was flung from the saddle and died instantly. Since then cars have swerved to avoid her ghostly apparition and crashed. A vintage spectral police car is also seen in the tunnel.
Newsham Park Hospital
The former orphanage and mental asylum was in operation until the end of the 1990s. One nurse in particular reported ongoing phenomena only to be found dead on a ward some time later. As the building lays to rot with wheelchairs and beds rusting, reports continue of apparitions and activity in this Grade II listed building.
Saint James' Cemetery
Not the smallest of burial grounds, there are just shy of 60000 corpses buried within. Unusual for a cemetery, there are several reported spectres including William Huskisson, an MP who has the unusual honour of being the first person to be run over by Stephenson's Rocket. What was left of him was interred at Saint James' and the sightings began soon after.
Adelphi Hotel
First the site of a hotel in 1826, it has been rebuilt upon and guests have included Frank Sinatra and Bob Dylan. Ghosts who have a permanent reservation include a pageboy who was trapped in a lift and a suicide victim known as George, who has a ghostly habit of shouting from the window to passers-by!
Anfield Stadium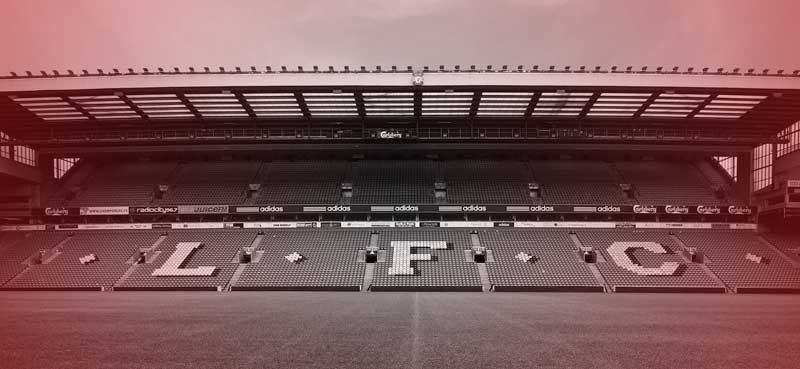 In 2008 when rumours were abundant of Liverpool looking for a new ground, workers reported seeing the apparition of the legendary Bill Shankly. The iconic Liverpool manager has his ashes buried within the shadows of Anfield and famously gave his address as such to a hotel as 'that's where he lived.' Perhaps the thought of his beloved Anfield being reduced to rubble was just too much!
It would appear Liverpool is a city where you truly never walk alone.
Have you seen a ghost in Liverpool? Tell us about it in the comments section below!