Reading Time:
4
minutes
Liverpool is a lively city, full of paranormal activity. Here are some of the most haunted Liverpool pubs that have experienced ghostly sightings you can check out for yourself…
Haunted Liverpool Pubs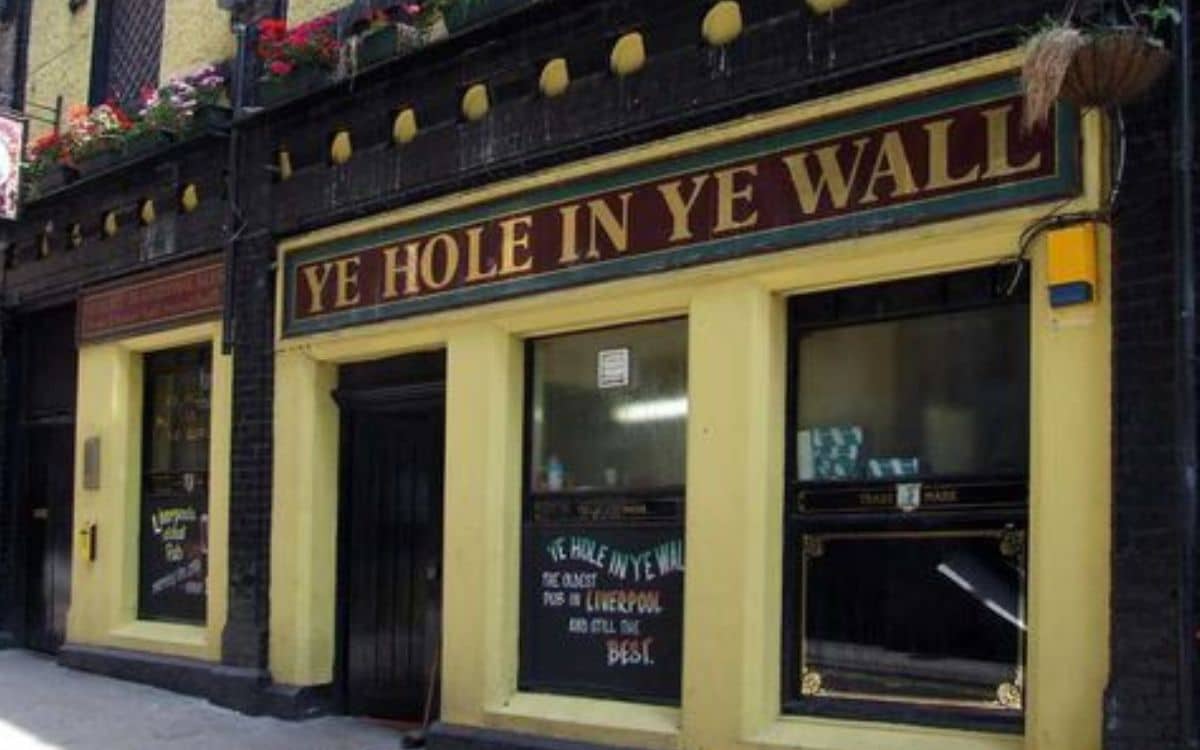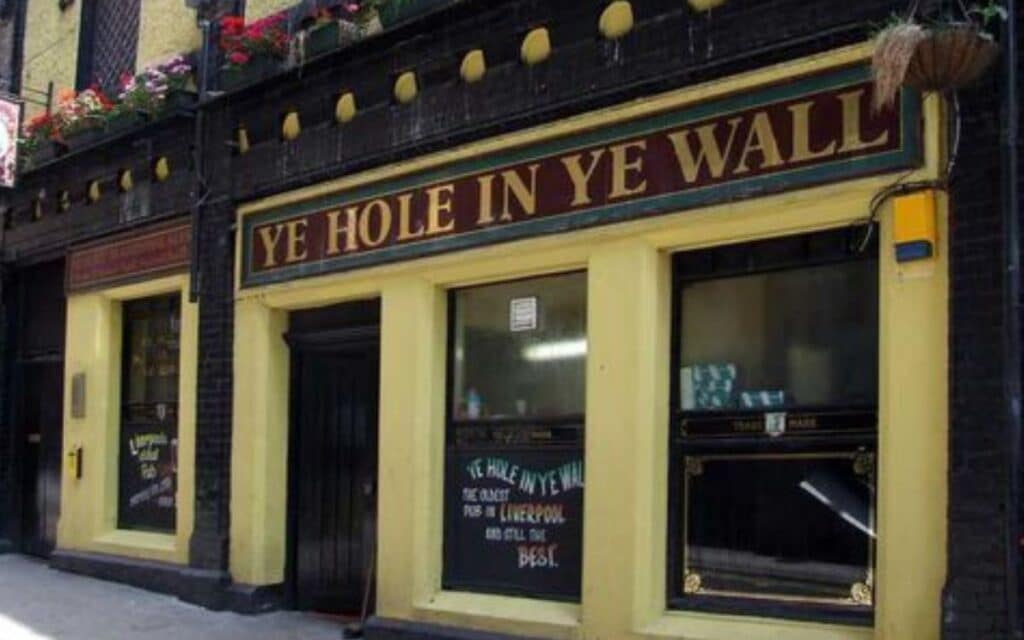 The Philharmonic
36 Hope Street, Liverpool L1 9BX
One of Liverpool's most well-known bars is The Philharmonic, also referred to as The Phil.
Paul McCartney and James Corden performed there on The Late Late Show in recent years.
It has lovely rooms with wood panelling, stained glass windows, and dramatic plasterwork. It was constructed in the early 1900s for the Robert Cains brewery.
The Philharmonic's Dining Rooms are rumoured to be a hotspot for ghosts.
Many customers at the Liverpool pub claim to have seen an apparition of a clown wandering around.
The Slaughter House
13-15 Fenwick Street, Liverpool L2 7LS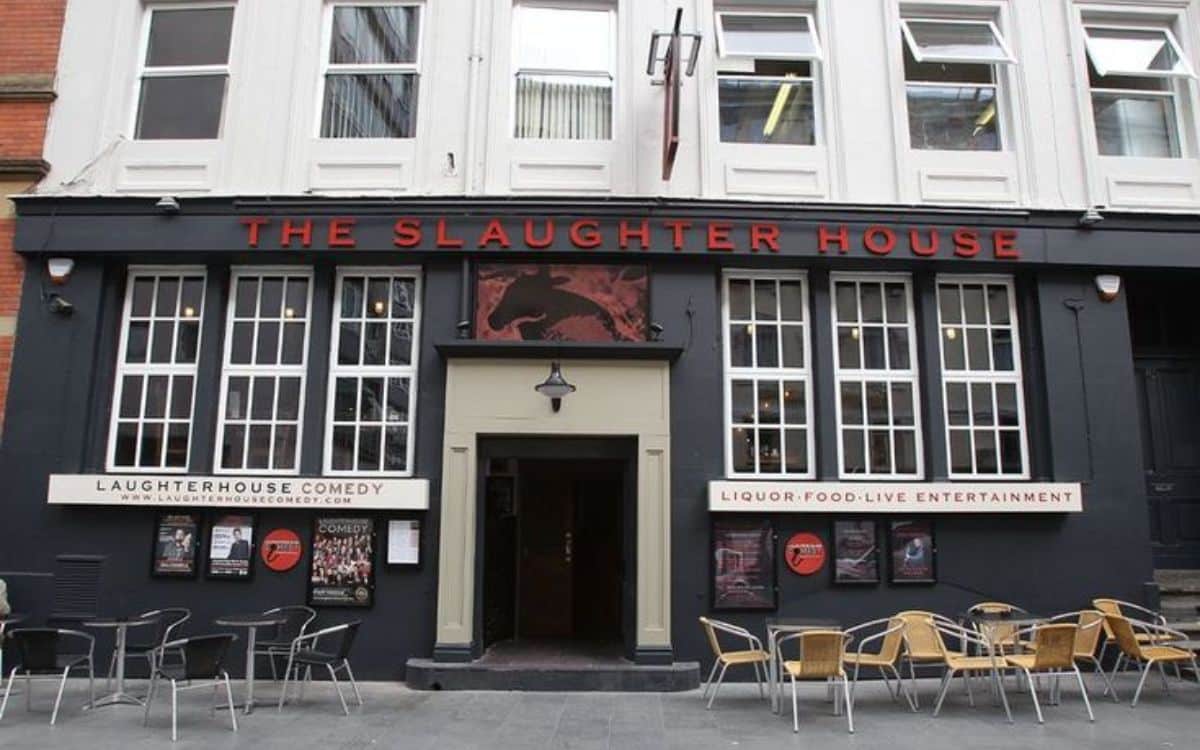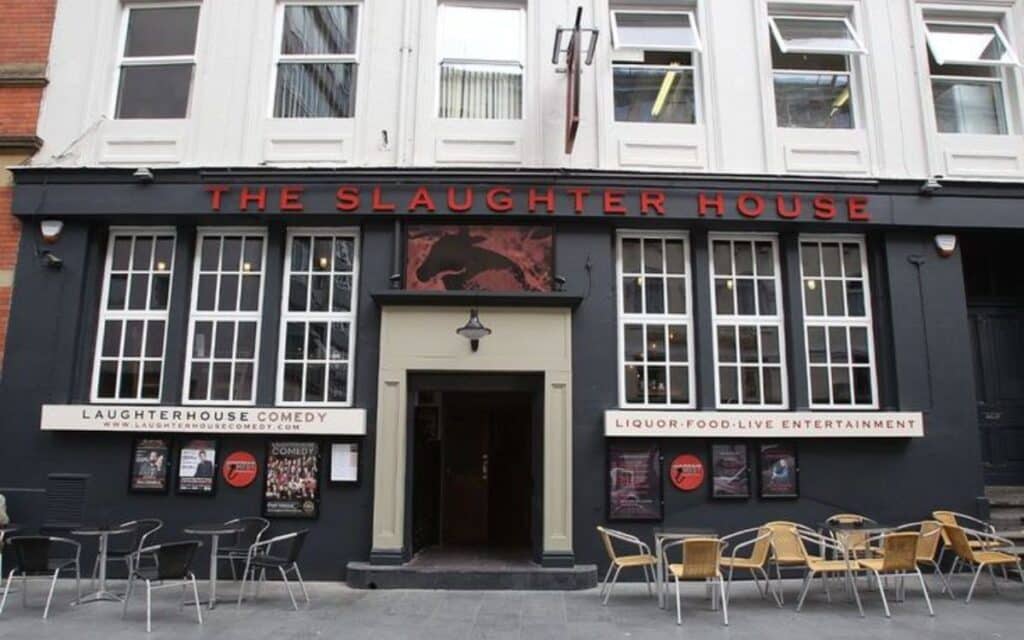 The Slaughter House got its name because it used to be near a slaughterhouse. People who worked there would come to the pub for a drink.
Built in the 1600s, the building on Fenwick Street has been a pub since the early 1800s.
The Slaughter House is said to be haunted because a young child was killed in the basement, and people who have been there say they have seen a shadowy figure staring at them.
In 2017, the TV show "TV's Most Haunted" went to the pub and found that this dark figure was a man named Albert. According to host Yvette Fielding, Albert "looked after horses" and may have been pushed down The Slaughter House stairs.
Ye Old Hole In Ye Wall
4 Hackins Hey, Liverpool L2 2AW
Ye Hole in Ye Wall, on Hackins Hey, has been there since 1726 and is Liverpool's oldest pub.
Built on an old Quaker cemetery, the Ye Old Hole In Ye Wall has long been surrounded with supernatural activity.
People who work and go to the bar say they have seen some strange things, like a scary figure in a long wax jacket hanging out in the bar.
There's also been a sighting of a ghostly Spanish sailor, from thethe 18th century, who was stabbed in the pub for not taking the King's shilling.
Old Post Office
17 Old Post Office Place, Liverpool L1 3DH
Old Post Office has been known for a long time as a place where strange things happen. One of the rooms upstairs at The Old Post Office is said to still be haunted by a "nameless terror" that can drive a person insane.
In 1902, a man from Staffordshire named Thomas Henshaw and his wife Annie ran this small inner city Liverpool pub. When the Henshaws took over the boozer, they found a small room on the second floor that was locked and the keyhole was blocked with putty.
It was said that the room should never be opened because it held a scary spirit. But an old friend of Mrs. Henshaw's, who was staying at the pub one night, unlocked the door and peered in. No one know what he saw, but it is said to have "turned his mind" and left him foaming at the mouth.
Peter Kavanagh's
2-6 Egerton St, Liverpool L8 7LY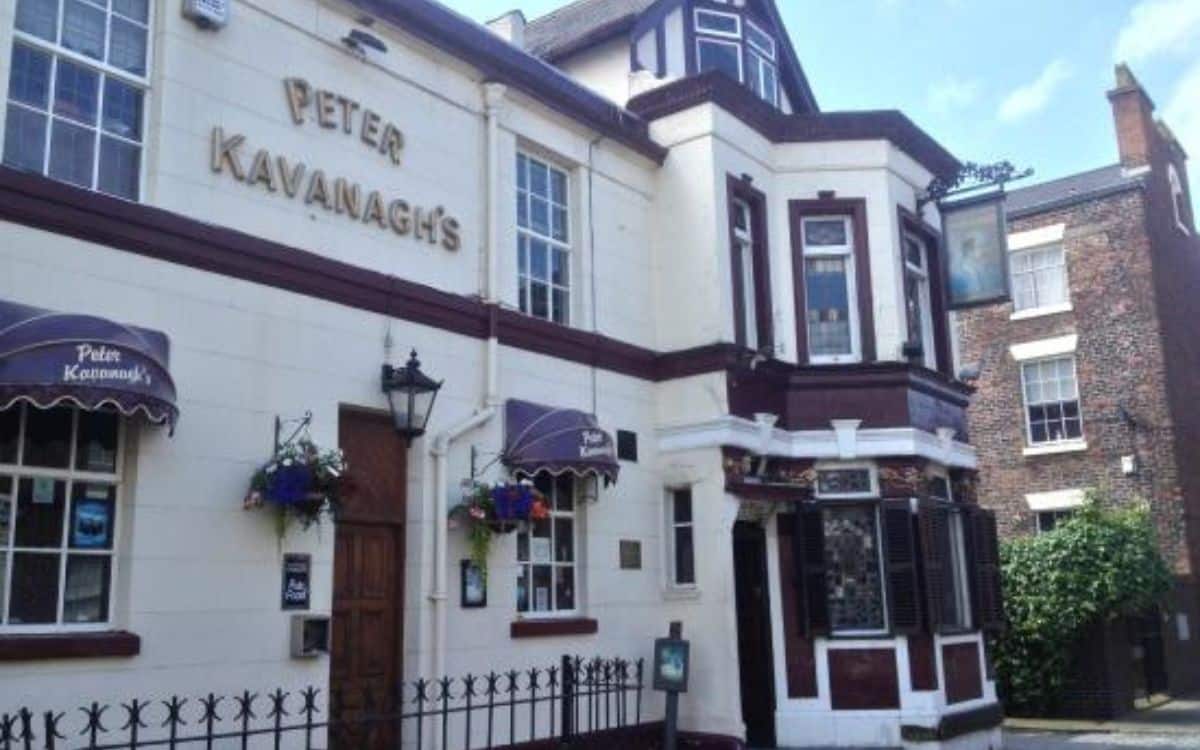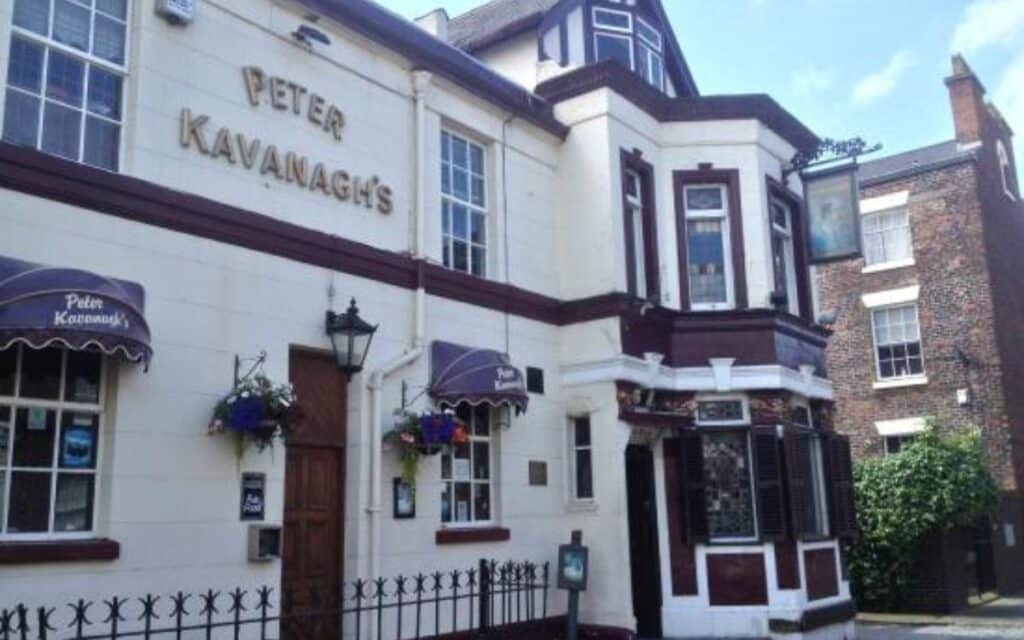 Peter Kavanagh's is one of Liverpool's oldest and most popular pubs. It is located in the Georgian Quarter.
Around 1844, a séance was held in the building, and a ghost named Marmaduke is said to have broken the circle and run away. It is thought that this spectre still haunts Peter Kavanagh's.
People have said, "Marmaduke came out of hiding and did some sort of ventriloquist act, using drinkers and staff as mouthpieces for his shocking language and strange songs."
The Cambridge Pub
51-53 Mulberry Street, Liverpool L7 7EE
Locals believe that two scary ghosts dwell in the Cambridge Pub on Mulberry Street, Liverpool.
In the 1970s, one of the ghosts was thought to be the ghost of a woman who didn't like men and would scratch their cheeks at the pub.
No one seems to knows who she was during her lifetime, but a medium said the vicious phantom is the ghost of a woman whose lover left her at the pub in the 1930s and never came back.
The other ghost is called the "Subterranean Scotsman." He is said to be a ghost in a kilt who walks through a tunnel near the pub while playing the bagpipes. If you hear him, it means bad news is coming.
Britannia Adelphi Hotel
Ranelagh Street, Liverpool L3 5UL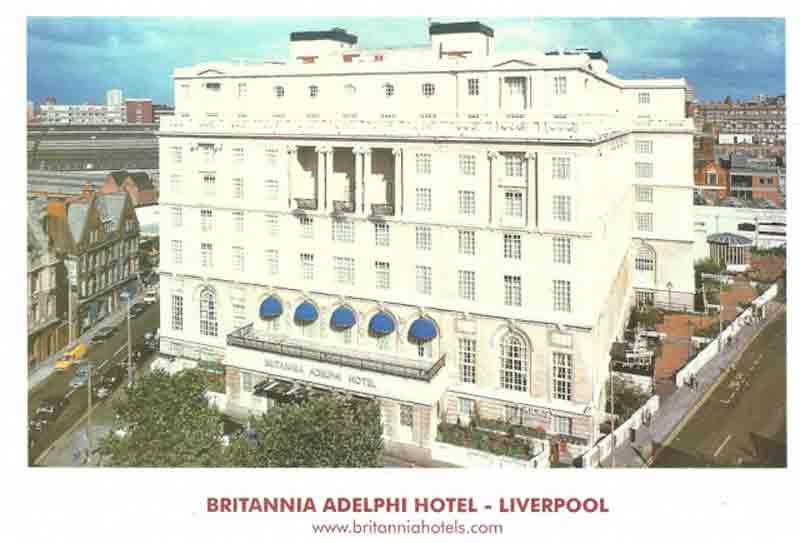 The Britannia Adelphi Hotel and Spa in Livepool's city centre is said to be one of the most haunted places in England.
Raymond Brown, a pageboy, died in an accident in 1961 when he got stuck in the lift. His ghost is still seen around the building.
George, who killed himself in 1931, is also seen by ghosts.
People who stayed at the Grade II hotel said they saw ghosts in naval uniforms.
Staff said they saw a person hanging out of a window in the Crosby Room, only to find that the room was empty and the window was locked.
Some guests say they felt like they were being watched, and there are rumours that a ghostly figure can be seen on the third floor.
Read more about the Britannia Adelphi Hotel in Liverpool on Spooky Isles
Have you seen a ghost in a haunted Liverpool pub? Tell us about it in the comments section below