Reading Time:
4
minutes
Still think it's fun to travel? KATE INGLEBY-PARYLO provides 10 essential British road horror films that will have you thinking twice about ever leaving the house!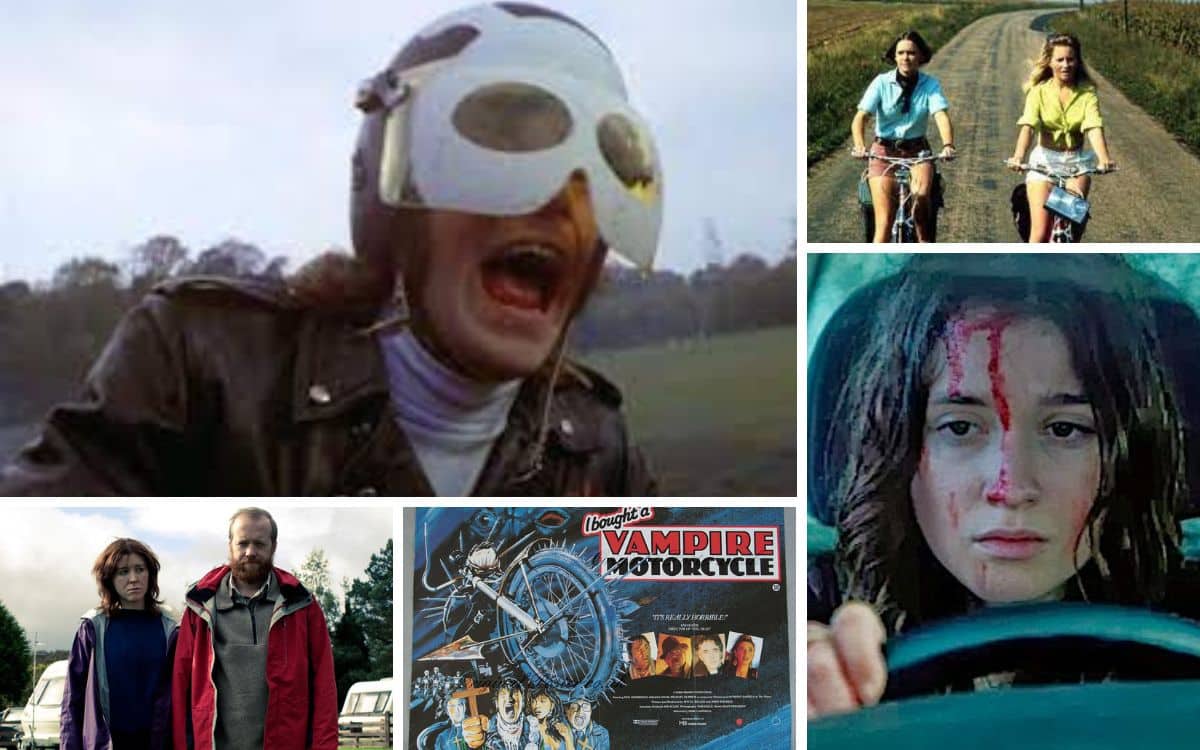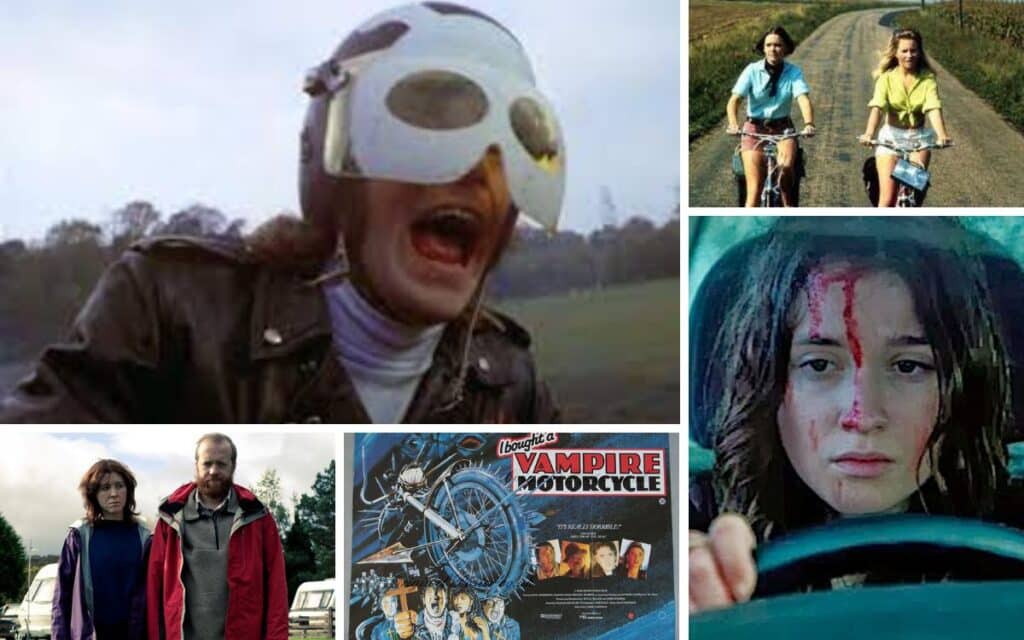 Road horror is broad, however, this sub-genre is often defined by the setting of the road being a core part of the film and fundamental to the narrative and the horror. The road isn't just used for transport, it's where characters can be threatened, stalked, and killed. Whether it's the road itself or being on the road, road horrors take the road film sub-genre into a sinister domain with often fatal consequences for the characters.
Although road films are fun to watch, there is a severe lack of British road horror films. It's not too surprising considering the lack of large, open, isolated roads in the UK. This has led to the sub-genre becoming more popular in other countries. Despite this, there are still a handful of British road horror films that exist and are actually worth watching.
British Road Horror Films
Hush 2008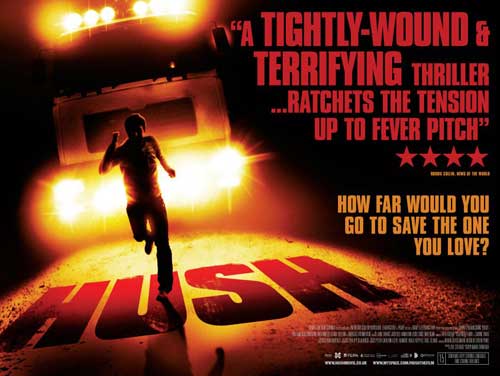 Whilst driving, couple Beth and Zakes attract the attention of an unforgiving truck driver. When Zake's girlfriend disappears, he knows at least one place he should look. Whilst not perfect, Hush is one of the only films that portrays the true horrors of British motorways.
In Fear 2013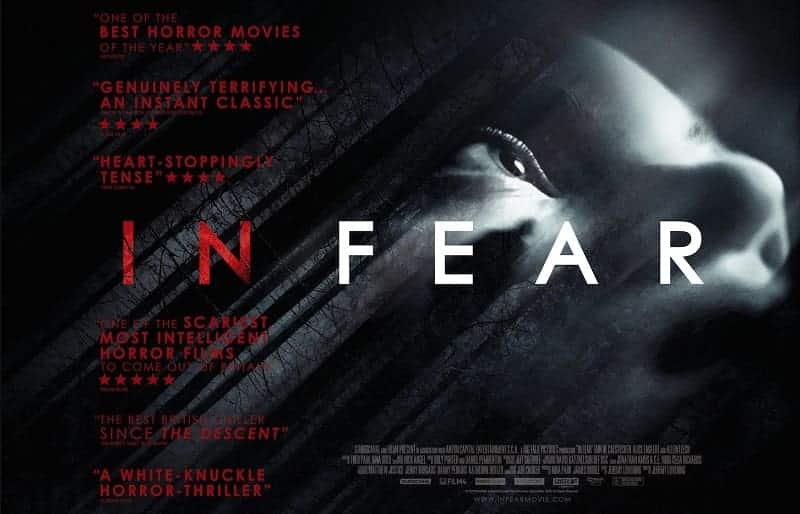 On their way to a music festival, Tom and Lucy quickly become lost in the countryside of Ireland. Unsure of how to proceed, the young couple soon finds themselves victims of an unknown predator with concealed motives. Despite being set in Ireland, In Fear was filmed in the UK, around the areas of Cornwall and Devon. In Fear expertly creates the tense feeling of getting lost on unfamiliar back roads.
Sightseers 2012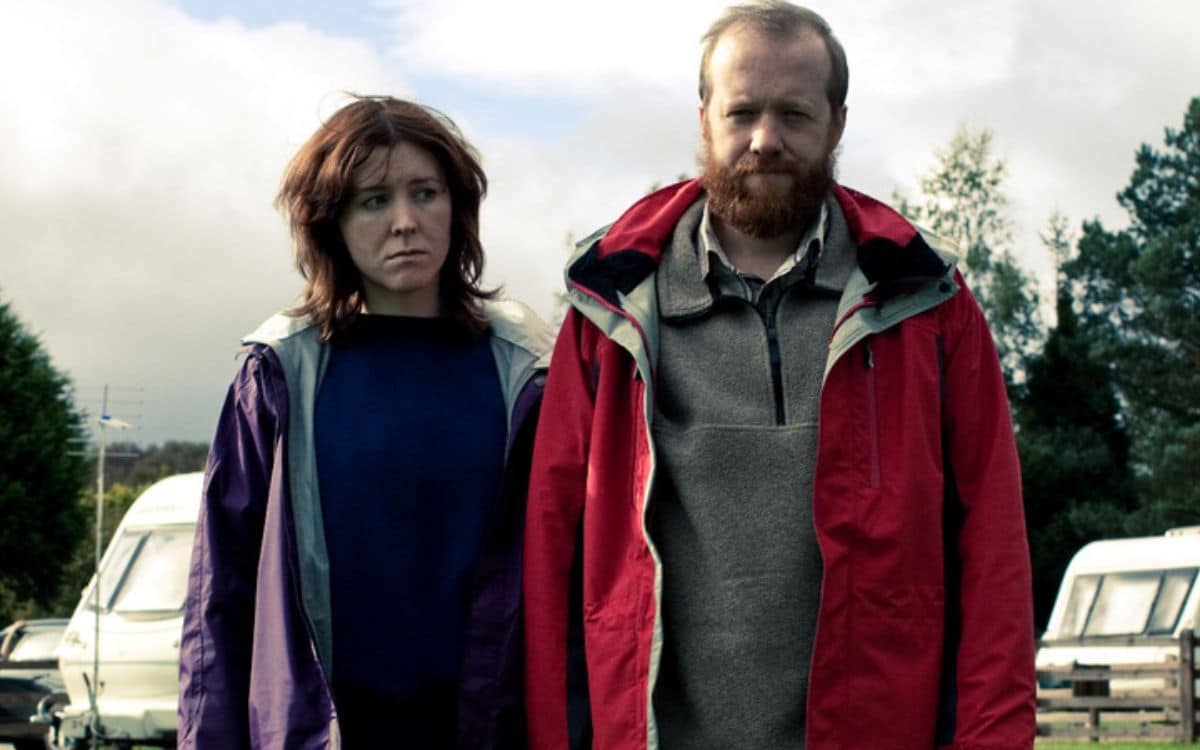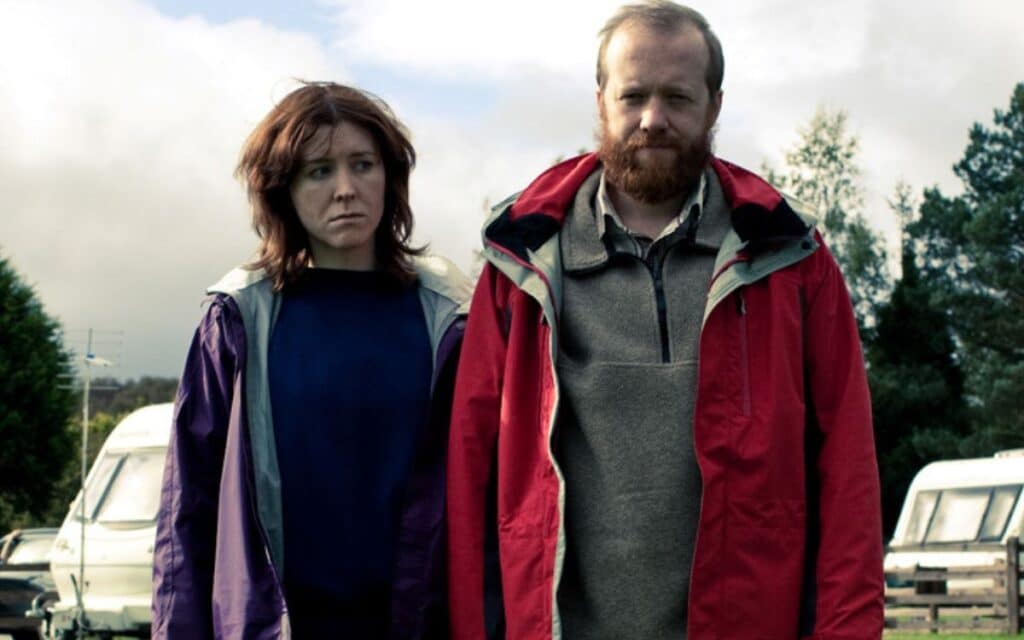 More of a comedy, with elements of horror, Sightseers crosses the genres of comedy and horror to create one of the ultimate genre hybrid films. Although weakened by some pacing issues, Sightseers is still a must-watch for anyone interested in road horror.
Deadly Strangers 1975
Belle is forced to take car rides from strangers along the British roads after she misses her train home. The film features an engaging range of characters, ending with a satisfying twist. Starring Hayley Mills, this 1970s British psycho-thriller reminds us not to talk to strangers.
Dashcam 2021
Dashcam is a British-American production set in London during the COVID-19 pandemic. It follows an American, right-wing, online streamer called Annie, as she and her friend Stretch have the night of their lives. They broadcast their nightmare-induced road trip as they try to escape the horrors of the roads of London. Whilst some might be put off by the unlikable protagonist, this film achieves in delivering classic trashy road horror.
Psychomania 1973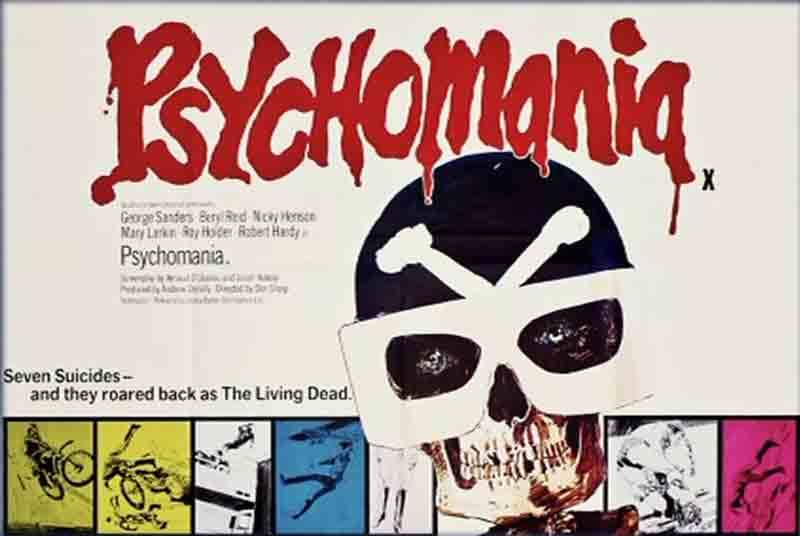 Psychomania follows motorbike gang leader, Tom, as he makes an agreement with Satan to bring him back as an undead if he commits suicide. Soon the other gang members follow, leading to some bizarre consequences. Is this a critically good film? No, however, the laughably bad dialogue and acting make this a must-watch for lovers of so bad it's good.
A Serial Killer's Guide to Life 2019
In a similar vein to Sightseers, this comedy horror follows self-help junkie Lou, as she endures a road trip with her new life coach Val, who may or may not have an inclination towards homicide. Suffering from some repetitive scenes, the joy of this film is found in watching Lou and Val as their personalities unite to create one of the better road-tripping, serial-killing, duos.
Under the Skin 2013
Starring Scarlett Johansson, Under the Skin presents the suspenseful story of an out-of-place woman preying on curious men walking along the streets of Scotland. With an outstanding performance from Johansson and some incredibly creative scenes, this is one film that will get under your skin.
I Bought a Vampire Motorcycle 1990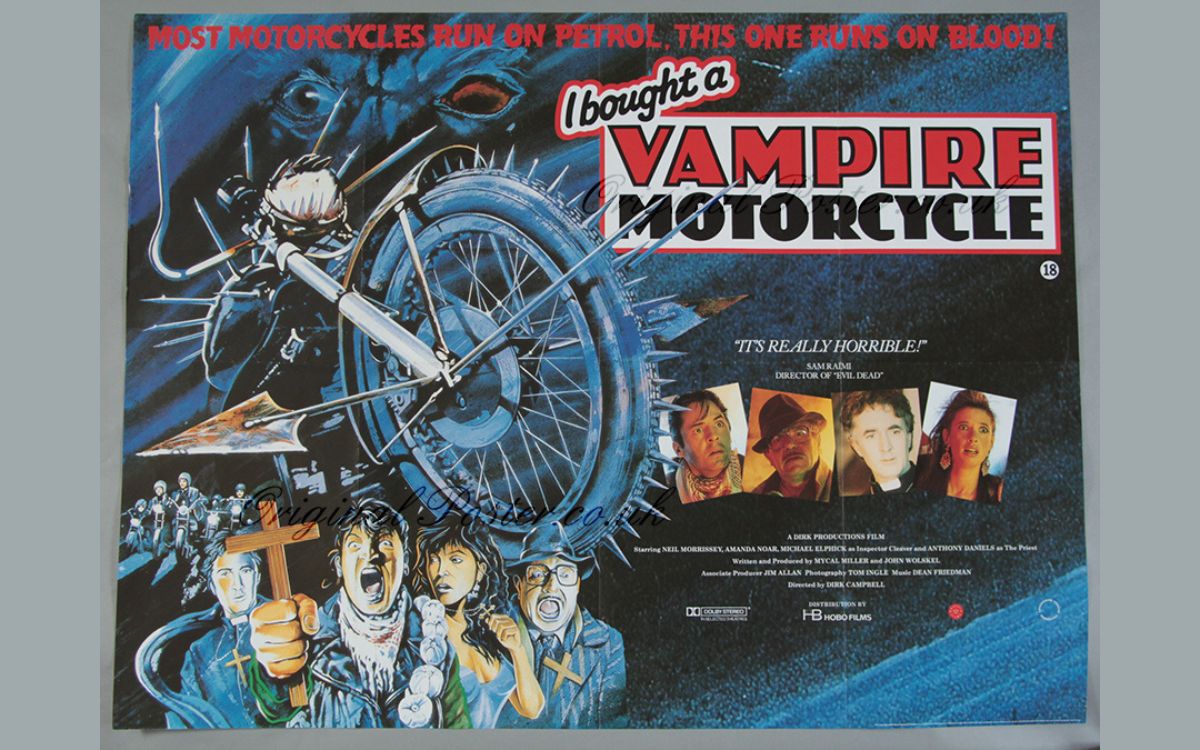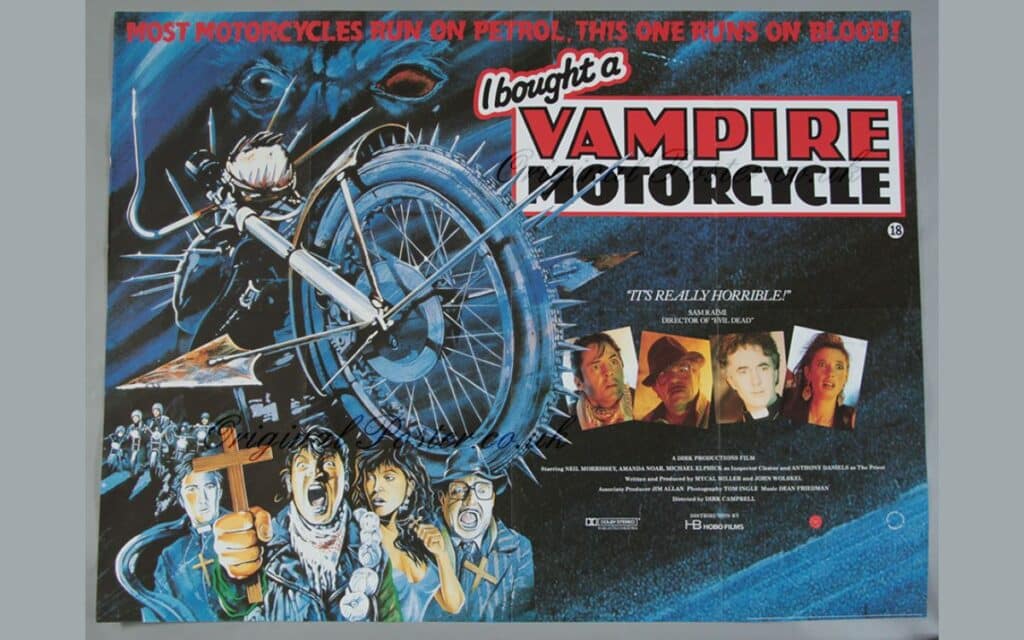 Motorcyclist Noddy is thrilled when he buys a damaged motorbike to restore. Little does he know, the bike was involved in a confrontation between a biker gang and some occultists. An evil spirit has now possessed the bike, hell-bent on killing the biker gang, and getting vengeance. Similar to Psychomania, this spoof explores biker horror with some elements of road horror.
And Soon The Darkness 1970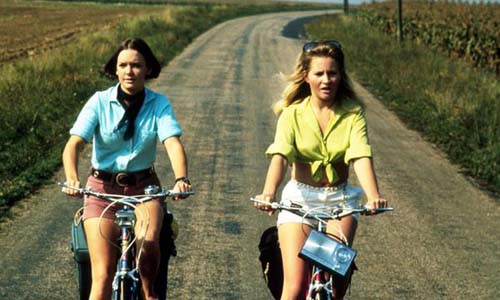 Enjoying their time away from the UK, two young brits decide to take a cycling holiday in France. After a disagreement over the route, Jane and Cathy find themselves separated, leading to potentially lethal consequences. Whilst the film suffers from pacing issues, this is a classic of British road horror and one that's worth at least one watch.
Read And Soon The Darkness 1970 Review
What did you think of these British road horror films? Tell us in the comments section below!