Reading Time:
3
minutes
A haunted pub with plenty of beer and spirits is the best place to celebrate Halloween. Check out some of these spooky Greater Manchester pubs on 31 October and see if their creepy claims are true!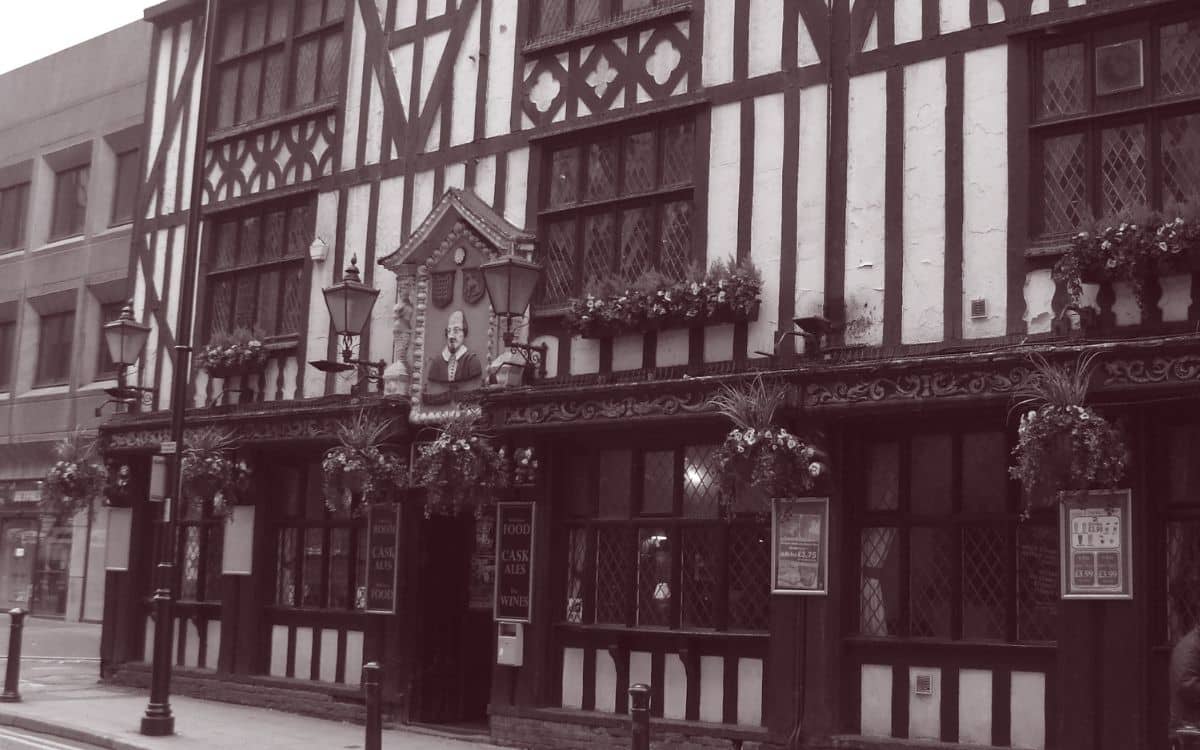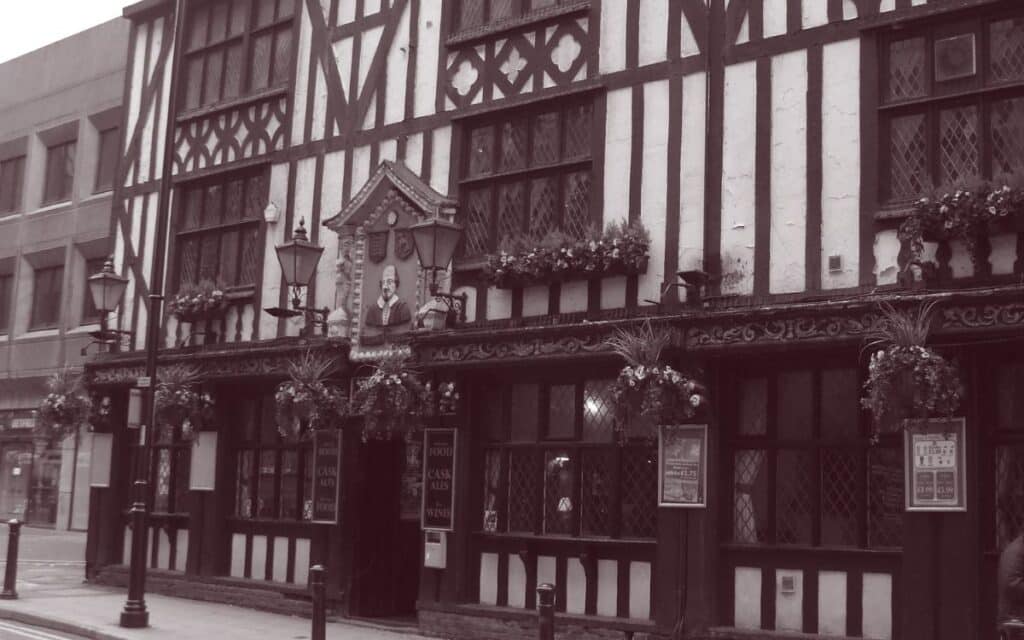 Haunted Greater Manchester Pubs
The Shakespeare, Manchester City Centre
According to legend, a young girl's spirit haunts this Fountain Street tavern. Witnesses have reported seeing her flaming ghost at the top of the stairs at The Shakespeare, leading some to speculate she may have unintentionally burned herself to death while tending the inn's candles.
It has also been suggested that she was killed by a chef who then committed suicide by hanging. His ghost is also reported to roam the bar, and the rope marks are supposedly still visible on a beam above. Whatever the case, The Shakespeare in Manchester is one haunted place!
Ye Olde Man and Scythe, Bolton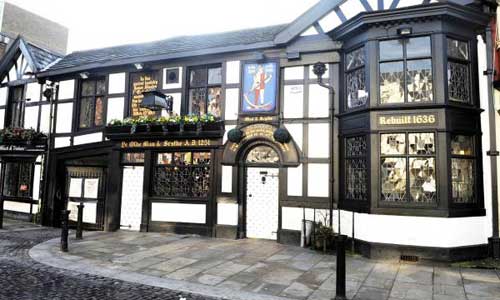 Opened in 1251, the Ye Olde Man and Scythe is one of the oldest taverns in Britain. It's supposedly haunted by James Stanley, the Seventh Earl of Derby and many other apparitions.
According to legend, the Royalist-backing Earl of Derby, whose family had owned the inn for generations, spent his last hours there before being executed by beheading in 1651. Some claim he's still hanging about in the same chair he sat in before being led outside and shot to death.
In the Bolton Massacre of 1644, hundreds of soldiers and citizens were massacred outside the pub. So given its terrible past, it's no surprise that ghost hunters think at least 25 ghosts still lurk there. Some of these apparitions include a lady who hanged herself in the basement, an eight-year-old girl and a ghostly dog.
The Ring O'Bells, Middleton
Another haunted Mancheser pub lies in Middleton with the The Ring O'Bells. This 12th Century tavern has great spooky potential as it was apparently built on the site of a former Druid temple.
It's said that when Cromwell's army went through Middleton, they killed a cavalier called Edward, and his spirit still haunts The Ring O'Bells. Nicknamed "The Sad Cavalier", the wraith allegedly appears In front of regulars and landlords, dressed in royalist costumes.
People have claimed seeing glassware slide down the bar, hearing heavy footfall, and experiencing other unexplained occurrences. Grunting sounds and heavy footfalls are telltale signs that Ed is around.
Albert's Schloss, Manchester City Centre
Formerly a church, Albert's Schloss is now a Bavarian-style drinking place where you may see the ghost of Reverend Samuel Collier. This Methodist clergyman preached against the evils of drinking in the chapel's heyday and is said to haunt the Peter Street establishment ever since it was converted into a bar.
When the pub was still known as Brannigans, several of the workers claimed to have felt an unseen hand attempt to push them down the steps, while others reported hearing voices, feeling cold spots, and even having glassware broken on them. The show Most Haunted also dedicated an episode to it.
The Bate Hall, Macclesfield
Guests and staff at the Bate Hall Hotel in Macclesfield, have long claimed to see ghosts at the 1525-build watering hole.
It's been said that a ghost called Billy likes to hang out at the tavern and play with the young patrons. It has also been stated that the empty flats nearby are sometimes visited by the ghost of a "grey" lady who was executed for witchcraft on the stairwell.
Two mediums were once called to the bar to explore its paranormal activity; they reported seeing three ghosts. Strangely, these ghosts only manifest at Christmas and leave after winter.
Have you seen a ghost in any of these or any other pubs in Greater Manchester? Tell us about it in the comments below!