Reading Time:
3
minutes
HOWARD JACKSON says the Betsey Trotwood Pub in Clerkenwell is a perfect fit for the launch of two new vampire books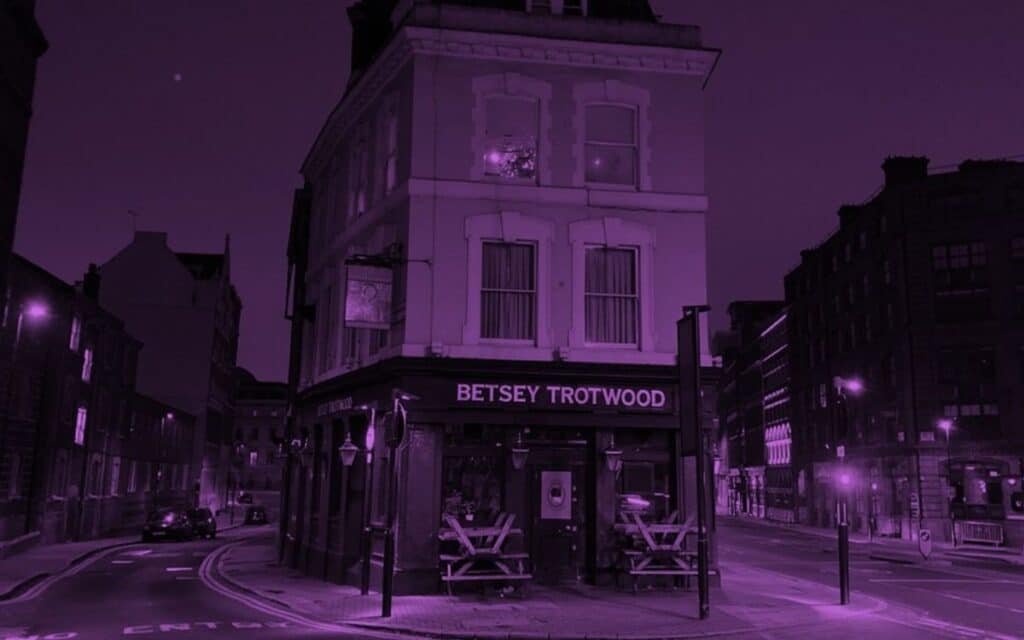 Gothic kinship is not a myth; it exists.
Gothic fans do more than read horror books and watch movies. They socialise, enjoy the company of each other and provide mutual support.
Gothic taste can be dismissed as mere attitude but it has an underlying ambition that believes in fulfilment.
Some of that purpose will be experienced this Thursday (19th September 2013) at the launch of two new vampire books by Red Rattle Books, 'Telegraph For Garlic' and 'Dracula's Midnight Snacks'.
Fittingly, the launch will take place at the Betsey Trotwood in Clerkenwell, usually described as a trendy drinking den for the Farringdon media types.
The venue is also within easy walking distance of the site of Clerkenwell prison, which is famous for being haunted.
It features on more than one horror tour of London. The vaults still exist.
Apart from being the name of a pub, Betsey Trotwood is the impressive female that appears in and perhaps dominates the Charles Dickens' novel, 'David Copperfield'.
Like the best vampire fans, she understood the importance of kinship and support.
Betsey takes Copperfield into her home after he escapes from the factory run by his evil stepfather.
She also cares for the mentally-ill Mr Dick and may have inspired the matriarch in the classic Western, 'The Searchers'.
Inevitably, Betsey is stubborn which helps her fight for David Copperfield against the scheming Murdstones. Betsey fights economic vampires.
If this does not make her special, Betsey Trotwood refuses to tell how Mr Wakefield squandered her money.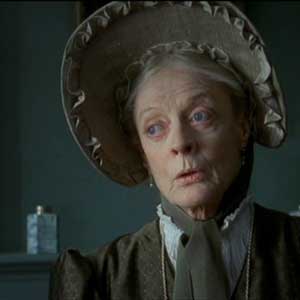 She keeps it a secret for the sake of his livelihood and to protect his daughter.
Van Helsing hoped to redeem the vampire Lucy Westenra because he believed in something beyond human will and responsibility and instant damnation.
And so did Betsey. Van Helsing and Trotwood knew when to forgive and assist.
Betsey Trotwood was an independent woman who managed her own household after leaving her husband and taking back her maiden name. She was a jewel in a cruel world.
Like the paranoid vampire hunter, Dickens believed in the possibility of social apocalypse.
Instead of vampires, he identified the threat as utilitarianism and capitalism. The despair of Dickens was real but he did not forfeit his conviction in the existence of human virtue.
It would always abide in the best despite everything, which is why he was able to present middle-class families as a refuge from the greed their neighbours had created and spread amongst the poor and grasping. Van Helsing, for all the fashionable denunciations of him and his Circle Of Light, was the same.
Faced with the potential destruction of everything by the bloodsuckers, he stayed firm and drew strength from the small number of people around him. Mina, who was a Betsey Trotwood in the making, was, of course, his most important inspiration.
aSo, if there are vampire fans out there wondering why the Betsey Trotwood was chosen for the launch of the two latest books on Dracula, well, now you know. Hope to see you there on Thursday sampling some of the kinship. Indomitable Betsey Trotwood would have approved.
HOWARD JACKSON is the author of Treat Me Nice Elvis, his music and the Frankenstein Creature. He is also one of the contributors to Frankenstein Galvanized which is edited by Claire Bazin. Treat Me Nice and Frankenstein Galvanized are published by Red Rattle Books, which can be followed on Twitter here.