Reading Time:
3
minutes
Mysterious Candleston Castle lies on the fringes of Bridgend, Wales, offering a captivating blend of chilling ghost tales and historical grandeur.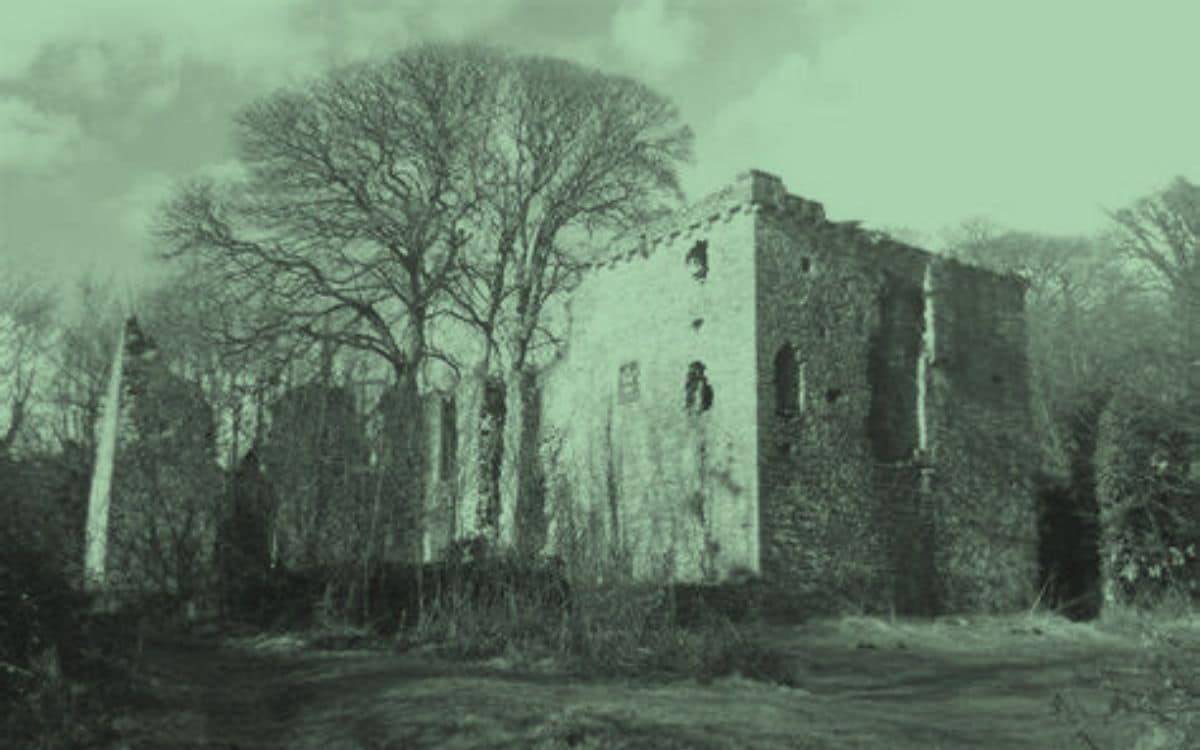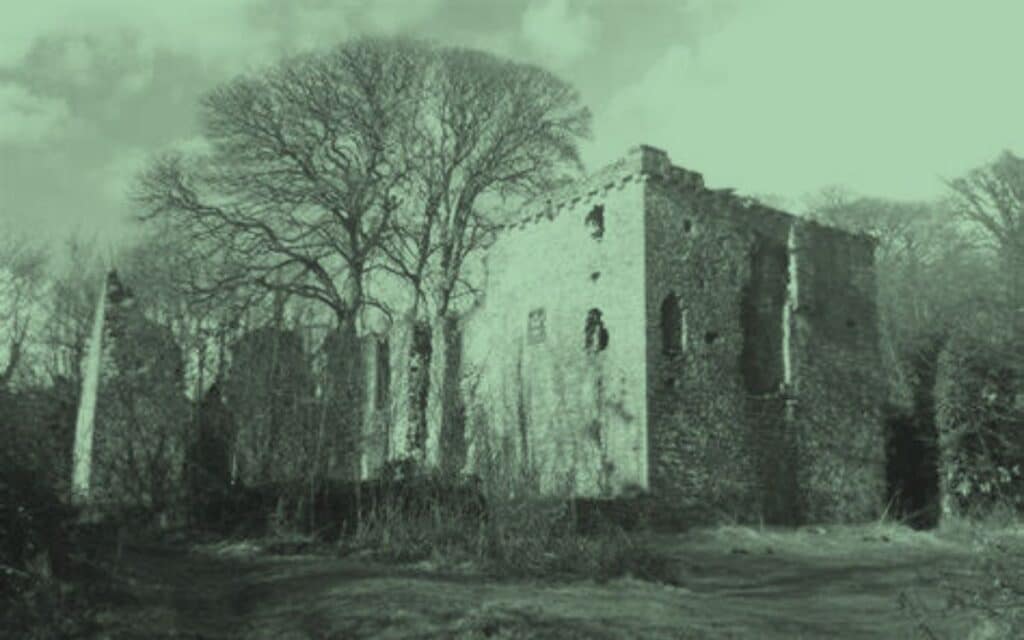 Tucked amidst northwest Europe's largest sand dunes, Candleston Castle's story is a complex one. A 14th-century fortified manor house turned ruins, the castle sits quietly near Merthyr Mawr, within the edges of Bridgend in Wales.
The castle's name comes from the notable Norman family of Cantilupe.
This medieval stronghold, first built in a defensive spot on a small hill, now graces the huge Merthyr Mawr Sand Dunes.
Candleston Manor's story begins in the 12th century when it was held by the St Quintin lords of Talyfan and Llanbleddian, with the noble Cantilupe family being its first tenants.
Robert de Canteilupe III, in the 14th century, gets credit for building the castle. The castle's story continued through his daughter Joan, who married Sir William Horton of Tregwynt, Pembrokeshire.
The castle's tale took a big twist in the late 14th century when sands from the nearby dunes started to invade the site.
Yet, Candleton Castle's high location kept it from being entirely buried.
Over the next few centuries, the castle switched owners many times, with the Horton, Cradock, and Herbert families all previously looking after it, before finally being given to the Greville family. It was then sold to the Franklen family in the 18th century.
The 19th century marked a time of changes for the castle, as a stable and a defensive tower were added.
Unfortunately, time wasn't kind, and the castle was eventually deserted, with its splendour turning into ruin.
Today, it stands as an ivy-covered leftover, snuggled amongst woodland and farmland, wrapped by the huge Merthyr Mawr dunes. The castle and its surroundings offer a safe haven for a variety of plants and animals, including wildfowl, butterflies, and orchids.
Hauntings of Candleston Castle
Candleston Castle today stands as a ghostly shell of its former glory, cloaked in a creepy vibe that echoes amongst the locals.
Its reputation as one of South Wales's most haunted places is not without basis, as the castle's surroundings set the stage for many spooky tales and sightings.
Most famous amongst these tales is the one about the strange Goblin Stone.
Shrouded in mystery, the Goblin Stone is rumoured to be linked with the nearby disappeared town of Treganlaw.
Tales tell that those who meet the Goblin Stone are mysteriously made to kneel, seemingly under a ghostly order to pray, with only sincere prayers granting escape from this ghostly command.
The castle's creepy reputation is boosted by a number of reported paranormal happenings.
Mysterious orbs and light oddities have been caught on camera, while many witnesses say they've seen spooky ghosts.
Shadow figures, thought to be the troubled spirits of former Treganlaw residents or previous inhabitants of Candleston Castle, are often seen creeping within the crumbling ruins and surrounding woods.
Their creepy presence paints a spooky scene across the landscape.
Yet, despite its state of decay, Candleston Castle beckons the brave and curious to explore its lonely splendour.
Quietly located south-west of Merthyr Mawr, with the large sand dunes spreading out to the beach, Candleston Castle, with its legends and creepy events, continues to mesmerise visitors.
This spooky monument stands as a chilling tribute to Wales's ghostly history. Amid the mixed feelings of fear and wonder, it fosters a deep respect for its ghostly inhabitants and historical importance.
You can visit Candleston Castle at Merthyr Mawr Road, Bridgend CF32 0
Have you been to Candleston Castle and seen something strange or maybe even paranormal? Tell us about your visit in the comments section below!