RYAN O'NEILL and his Scottish Paranormal team head to Crawford Priory in Fife to investigate a spectre of Lady Crawford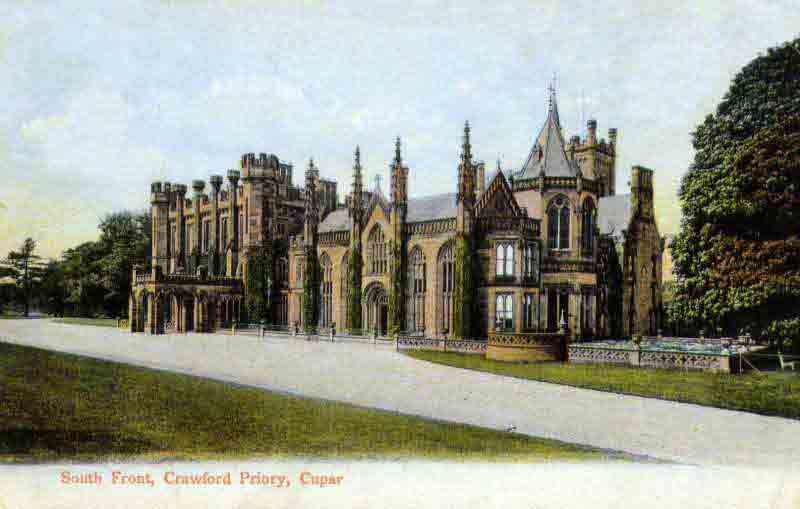 The muffled male voice was holding a full conversation with an unheard other. All this from the centre of the ruins we were standing within, and when we did a check of the area, much like we had thought, no one was there. Well, no one physical.
The above was a small occurrence at the latest location we've been looking into at Scottish Paranormal. Physical evidence that we can all objectively agree on while scoping out this beautiful yet sadly ruinous building named Crawford Priory.
Pet Loving Noble Lady
We are on the trail of Lady Mary Crawford, of Crawford Priory, the much-liked pet loving noble lady who once owned the estate the priory resides upon.
Crawford Priory is a country house that sits two miles from Cupar, in Fife. This was the official residence of the Earls of Crawford. It lies outside the village of Springfield, and a stone's throw from the River Eden.
Initially, this was built as Crawford Lodge by the 21st Earl of Crawford around the date 1758; it was substantially enlarged and extended in the early nineteenth century by the sister of the 22nd Earl, Lady Mary Lindsay Crawford, as mentioned above.
A Distinctly Male Voice
The house and the surrounding lands are said to be active with the spirit of Lady Crawford, with many tales of her ghostly apparition being witnessed gracefully wandering throughout the area. Drifting through the ruin, floating through the trees, and said to be in search of her much-loved pets from her time in the physical.
What surprised us more, however, was the fact that while conducting various research experiments, we were to be met with a distinctly male voice chatting inside the same ruined area as us.
The first reaction to such is to find the logical explanation, which in this case would be dog walkers, people exercising or even explorers on a gentle stroll in this remote location.
We were to find none of the above in this case which then had us driving back into our archives, historical books and tapping into the wealth of local information from our friends online who follow our work.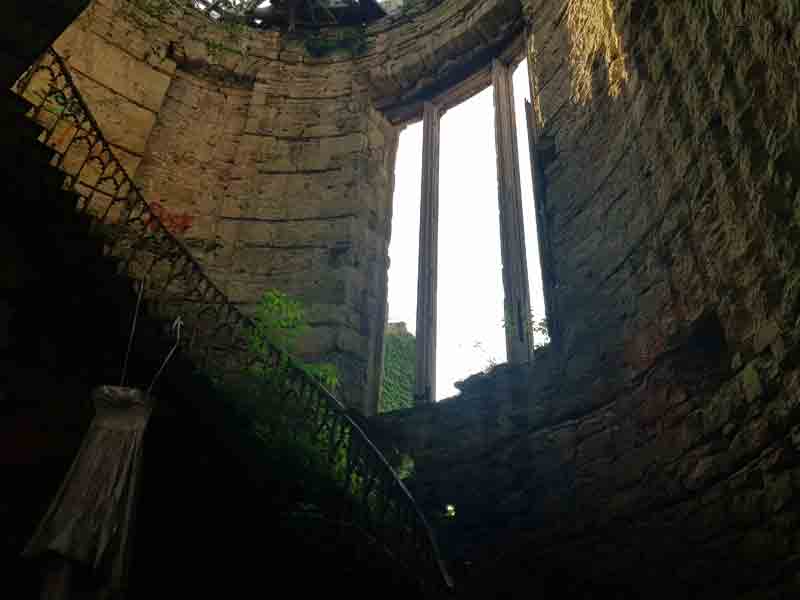 Local History Reveals
One local witness, who has extensive information of the area and history, dropped a nugget of information in our lap. She informed us that the voice heard inside the ruin is the old butler, still active in this location all these years later.
She would go on to say that Lady Crawford was no stranger to paranormal activity when she lived here with all her pets. Funnily enough, this was something our researcher Gregor Stewart had already uncovered in the old archives too.
No Room For A Cat
Allegedly there is a room inside this building that the pets would try to avoid, one cat would even jump into the room rather than walk in. Lady Crawford was well aware of this and being highly religious, she was open to the idea that she had ghostly activity in Crawford Priory.
We are not finished here, not by a long shot, as we are currently digging deep into the history, mystery and new information which is surfacing about the real Crawford Priory, and it's lovely past owner, Lady Crawford.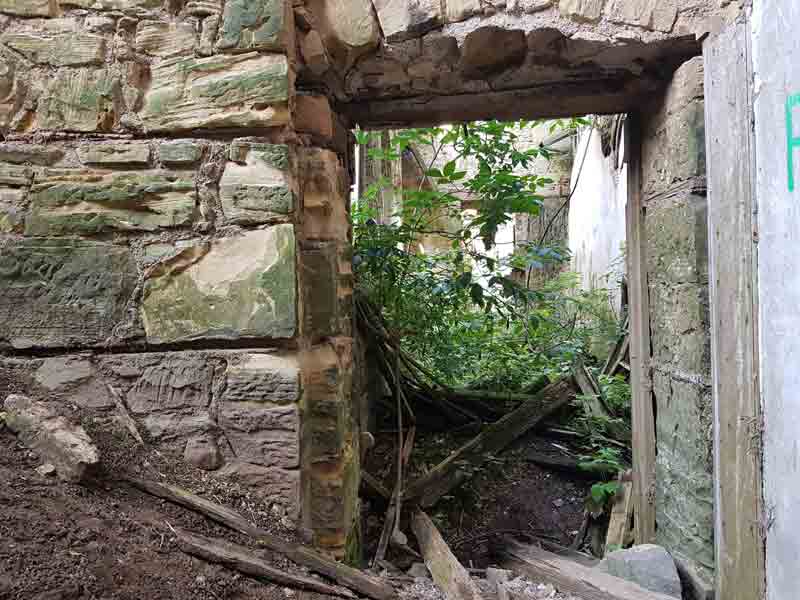 Crawford Priory: Intriguing Results
Initial results are intriguing, and we genuinely believe we are tapping into the unknown here. You can follow our progress online via the Scottish Paranormal group on Facebook, the Haunted Scotland page on Facebook and further updates here at Spooky Isles.
Will we find the butler? Will we encounter Lady Mary Crawford? More so, what will our experiments uncover as we prepare to go back for further observations and research? This one is just getting started!
Have you been to Crawford Priory? Tell us about it in the comments section below!
Watch Crawford Priory video