As the sad news of David Warner's passing sinks in with film fans the world over, RICHARD PHILLIPS-JONES looks at the horror genre work of a true great of the acting profession.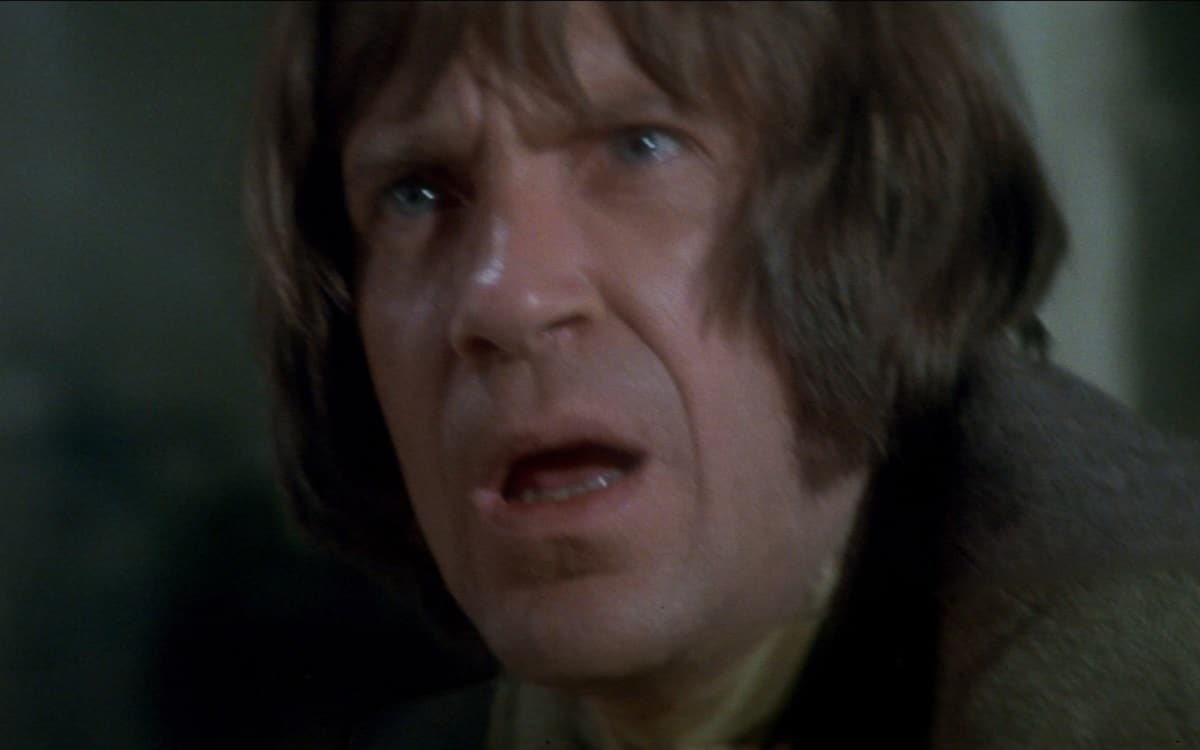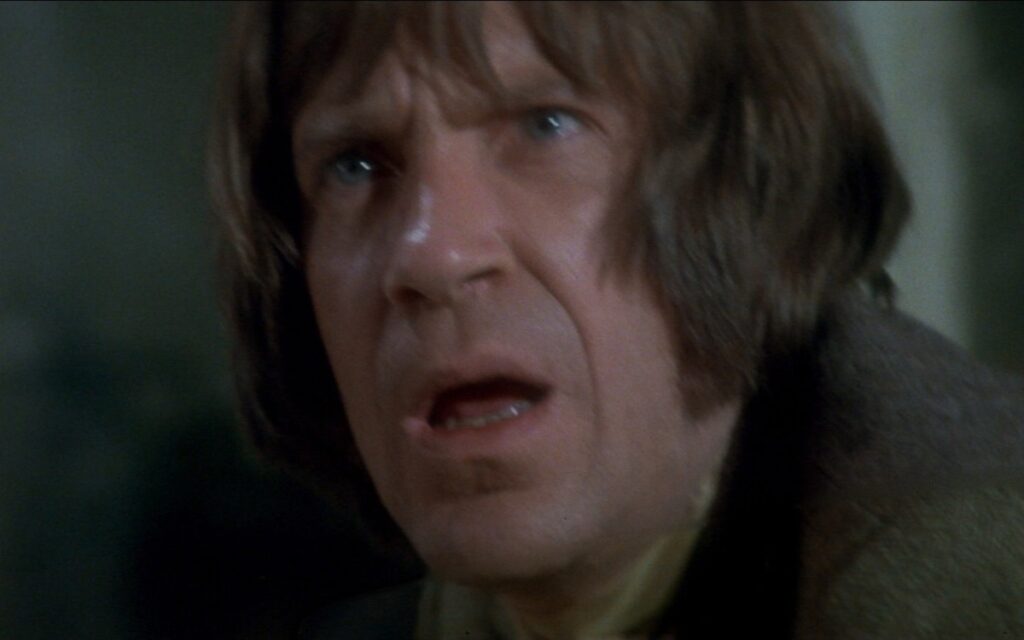 It's only 11 frames of film, yet time enough for the actor on screen to convey the sheer terror and sad resignation of someone who has registered and understood exactly what is about to happen to him.
The scene in The Omen (1976), in which unfortunate photographer Keith is beheaded by a sheet of pane glass is one of the most rightly revered and iconic set pieces in the entire history of horror cinema, but for all the impressive theatrics, it's the preceding reaction shot, less than half-a-second on the screen, that lays the groundwork – if the kill jolts the audience, it's the less celebrated lead-in snapshot, an underplayed and involving moment from the late, great David Warner, which provides the emotional punch to the gut.
Not only would The Omen assure his immortality amongst horror fans, but the film's phenomenal global success would have a marked effect on the career path of David Warner, born in Manchester on 29 July 1941. Despite an unsettled childhood and an academically unremarkable education, he successfully applied for a place at RADA, although the unhappy Warner subsequently opted to join the Royal Shakespeare Company.
With the RSC, a portrayal of Hamlet as a student radical enraged purists but struck a chord with younger audiences, whilst a filmed presentation of Peter Hall's production of A Midsummer Night Dream (1968) cast him alongside illustrious fellow company members Diana Rigg, Michael Jayston and Helen Mirren.
In tandem, Warner got to work with prime directors Tony Richardson (Tom Jones, 1963), Karel Reisz (a breakthrough role in Morgan: A Suitable Case For Treatment, 1966), Sidney Lumet (in Chekhov's The Seagull, 1968) and Joseph Losey (in Ibsen's A Doll's House, 1973).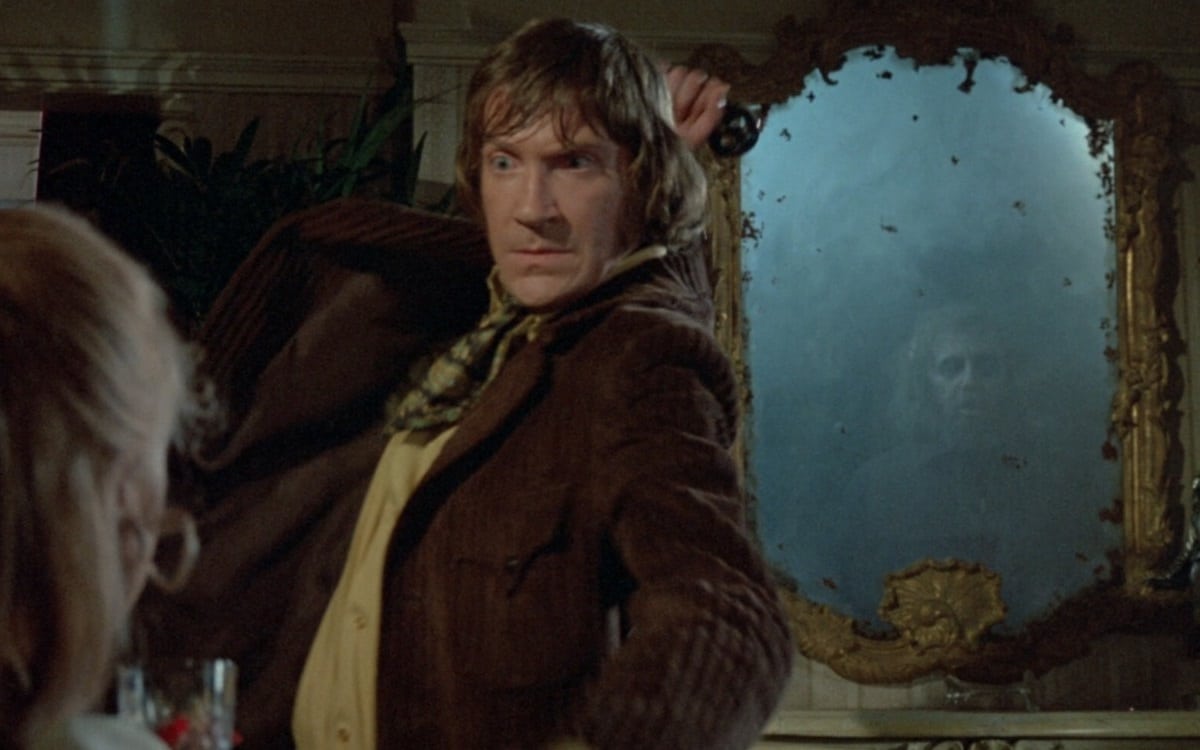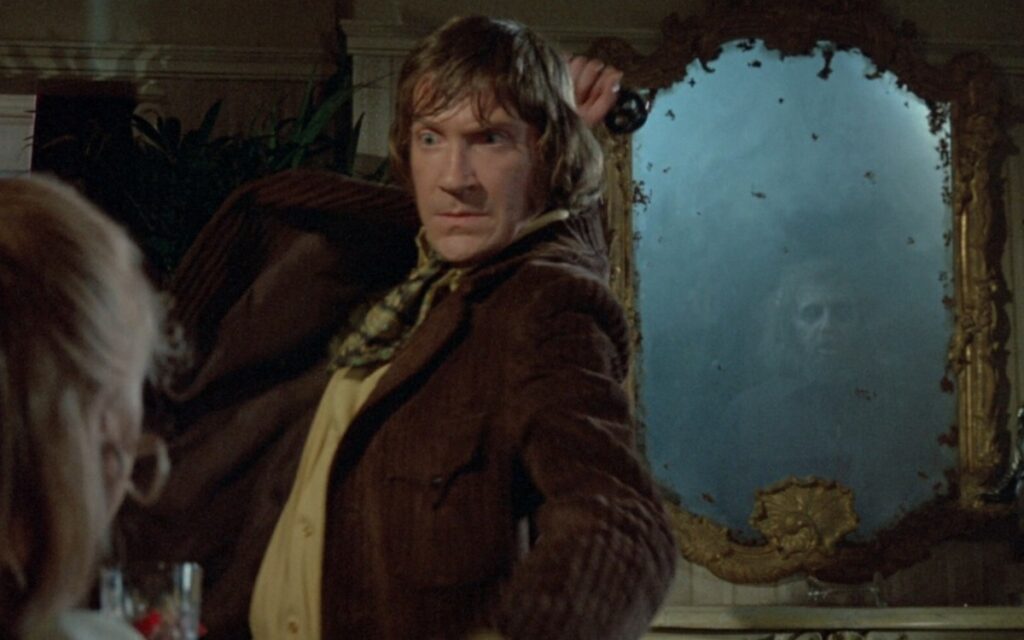 Against this background, it was more the exception rather than the rule when Warner gave a fan-pleasing turn as Edward Charlton in Amicus' From Beyond The Grave (1974), getting his comeuppance for trying to con Peter Cushing out of the true value of a mysterious mirror in the film's opening segment.
It was later, after The Omen that Warner's horror roles really began to stack up, as Hollywood came calling for his talents and the actor (increasingly cast as a villain) relocated to Los Angeles. Come 1979, he was called upon to play none other than Jack The Ripper himself in Time After Time, pursued across contemporary San Francisco by H.G. Wells (fellow ex-pat Malcolm McDowell), whose time machine had transported them both there.
Warner would regularly criss-cross between the US and UK in the following years, and genre fans will have loved his superb run of early 80's roles: The Evil Genius in Terry Gilliam's Time Bandits (1981), the wonderfully eccentric Dr. Alfred Necessiter in the Steve Martin mad-scientist romp The Man With Two Brains (1983), a touching turn as the creature in Yorkshire Television's ambitious version of Frankenstein (1984) and sterling support as the father in surrealist horror masterpiece The Company Of Wolves the same year.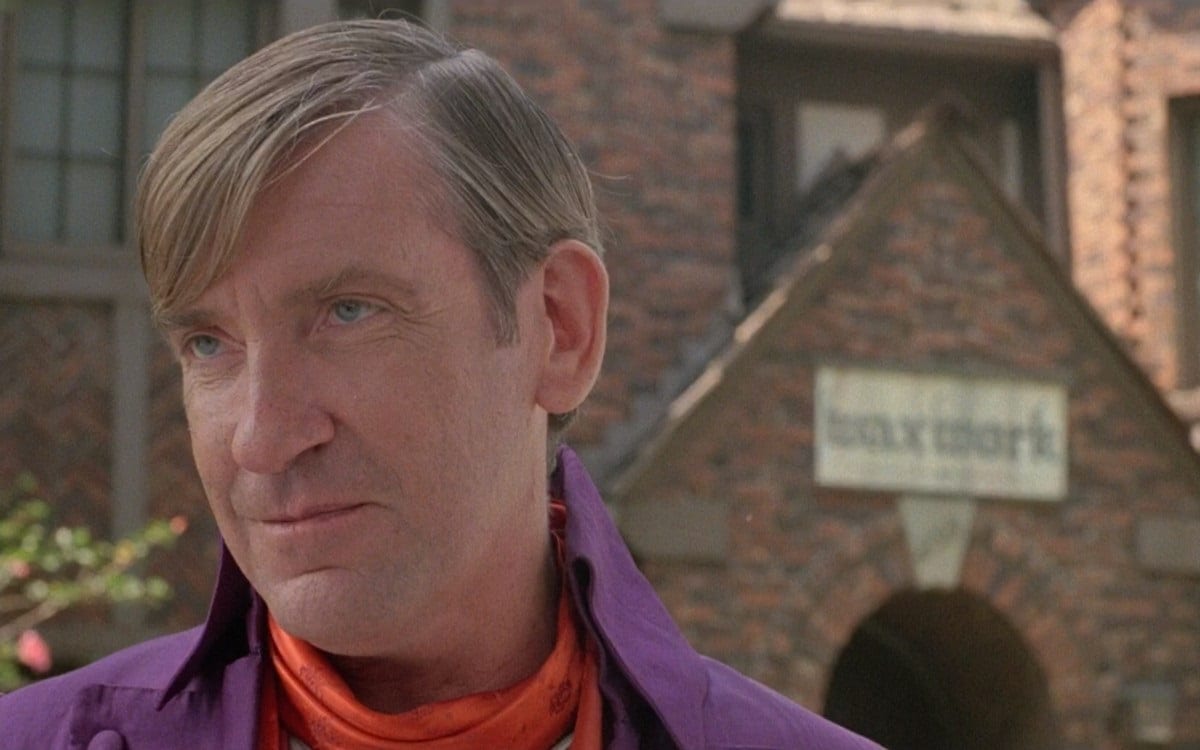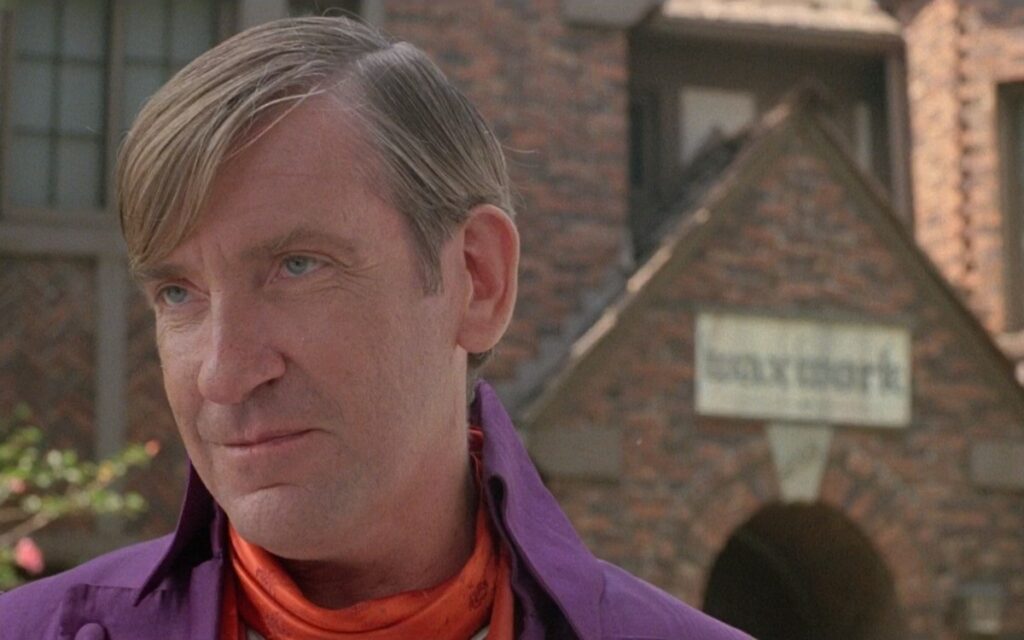 Then there was the enjoyable sight of Warner as a vampire-hunter in My Best Friend Is A Vampire (1987), before another beloved role as the sinister attraction owner in Anthony Hickox's affectionate anthology-of-sorts Waxwork (1988), which doffed its cap to many a horror favourite of the past. Warner's deliciously delivered line "Would you like a closer look?", before pushing an unwary visitor into a tableau, only to be transported into their own mini-horror movie remains a personal favourite film catchphrase of that decade.
The 90's saw the actor bring his valued presence to Lovecraft anthology Necronomicon (1993), John Carpenter's In The Mouth Of Madness (1994) and Wes Craven's Scream 2 (1997), whilst the new millennium saw British filmmakers who had grown up with Warner's work eager to hire him for their own productions: He was perfectly at home in The League Of Gentlemen's Apocalypse (2005) and the Inside No. 9 episode, The Trial Of Elizabeth Gadge (2015), as well as Black Death (2010) and The Secret Of Crickley Hall (2012), topped off by a quick spell as Van Helsing in Penny Dreadful in 2014 and the role of Rabbi Max Steiner in Ripper Street during 2016.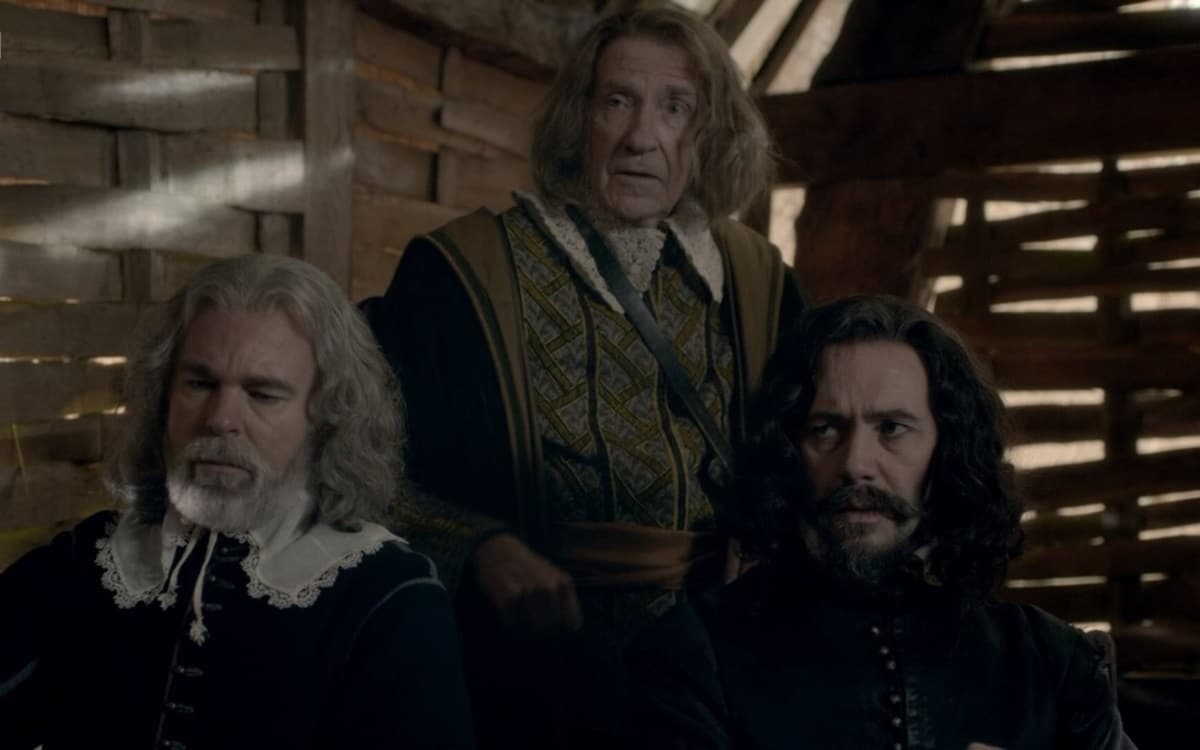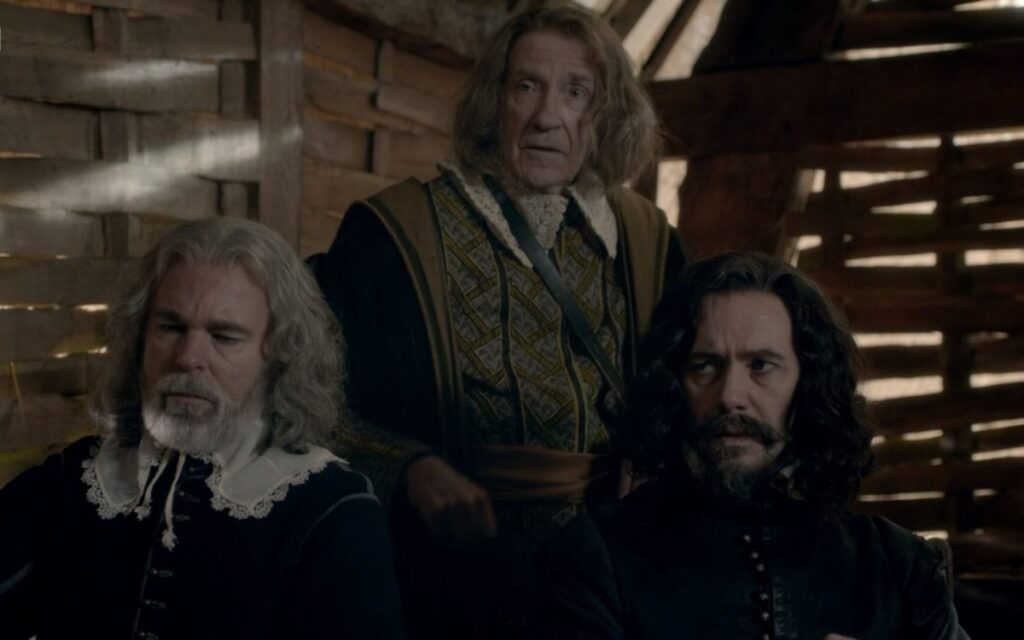 Naturally, we focus here on Warner's work in horror (and that alone has needed to be a whistle-stop tour), but it would do him a disservice not to direct you to his wider filmography, for I have only scraped the surface of his contribution to film and television. His short but pivotal run as Thomas Eckhardt in Twin Peaks (1991), a surprise casting as Bob Cratchit opposite George C. Scott's Scrooge in A Christmas Carol (1984), his great villainous turns in Don Sharp's underrated take on The 39 Steps (1978) and Disney's ground-breaking Tron in 1982…
If space permitted, I really could keep you here all day (and I've not even mentioned his triumphant King Lear at Chichester in 2005), but perhaps the best tribute we can pay to David Warner is to state, quite simply, that he will be missed.
As for the prop head used for that scene in The Omen… When asked many years later by Mark Gatiss if he knew what had happened to it, Warner gave a wry smile, and remarked: "I lost it in the divorce."
David Warner, 29 July 1941 – 24 July 2022