Reading Time:
3
minutes
PHILIP DAVIES looks into the connection that the mediaeval market town of Shrewsbury has with what is arguably the most famous Christmas ghost story written and finds that the ghosts aren't just to be found within the story.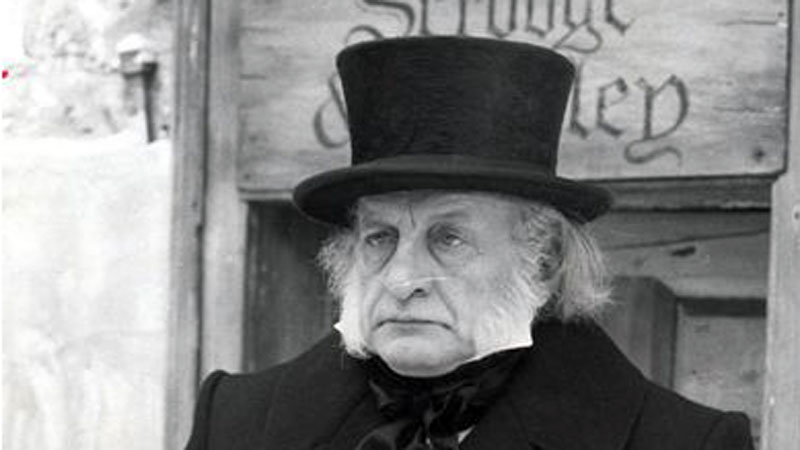 Great Exhortations
There is something about Christmas. Something about being tucked up safe with family and friends that sets us to telling ghost stories to each other. Those wide eyed looks that cross the faces of younger relatives. The impression of disinterest that the older generation put up whilst still half listening to whichever hair raising tale is being shared. These are worth almost as much as the gifts that we give to each other.
One of the most famous ghost stories associated with this time of year is of course Charles Dickens' classic tale, A Christmas Carol which since its original publication back in 1843 has never been out of print. There have of course been many adaptations of the text to stage, film or radio and there will doubtless be more to come.
A Tale of One City
One such adaptation of the story was filmed on location in the Welsh border town of Shrewsbury. The town was scouted as a suitable stand-in for Victorian London for a 1984 adaptation of the story which was to be directed by Clive Donner and have George C. Scott playing the grumpy Scrooge.
It was an ideal match for the tale containing many mediaeval shuts and passages and Victorian frontages. To this day Shrewsbury still contains a key prop used during filming: Scrooge's headstone which can still be found lying flat in the graveyard attached to St Chad's Church, one of the main churches in the town.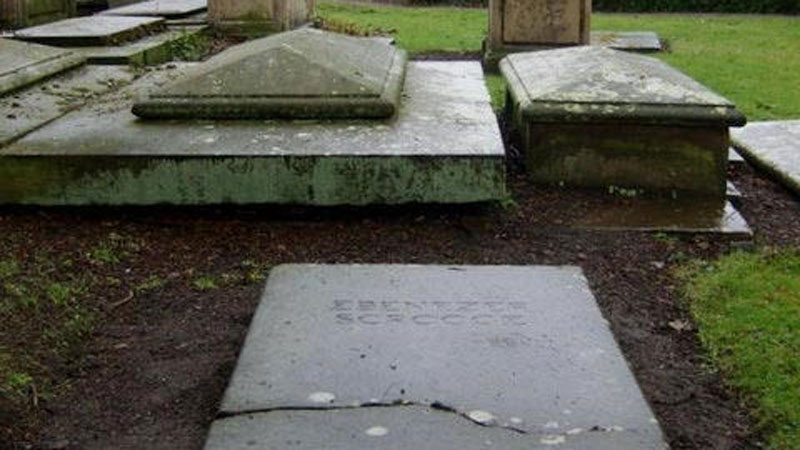 Something else that Shrewsbury proudly boasts of is plenty of ghosts. Those very same mediaeval streets and paved walkways around the town that drew the production team to the town certainly add to the atmosphere of the place, and even more so after dark when the spirits from throughout the town's history are abroad.
Oliver Twisted
Like most of the cast and crew one of the principal directors was staying in the town whilst filming took place. The hotel that had been chosen was Prince Rupert Hotel on Butcher Row. The hotel itself is named after Prince Rupert the grandson on King James I as he stayed there during the English Civil War whilst he tried to raise troops to fight for the Royalist cause.
As you can probably imagine a hotel of this age is home to numerous spirits and not only those of previous guests but also staff who seem to be unwilling, or unable, to leave the place of their earthly employment.
Our Supernatural Friend
It was one evening after a long day of filming that the director returned to his lodgings at the hotel and was visited by his own spirit. He described seeing a ghostly male figure that drifted down one of the corridors. He initially thought nothing of it and just passed it off as a fellow guest. That was until the figure turned and disappeared through a wall.
Whether this spectre was a genuine supernatural encounter or, as Scrooge put it when confronted by the ghost of Marley: 'an undigested bit of beef, a blot of mustard, a crumb of cheese, [or] a fragment of underdone potato' has never been proven either way, but it certainly left the film director shaken, having just seen his own Ghost of Christmas Past!
Watch A Christmas Carol 1984 trailer
What did you think of A Christmas Carol 1984? Tell us in the comments section below!