There's lots of versions of A Christmas Carol, but have you seen the first sound version – Scrooge 1935?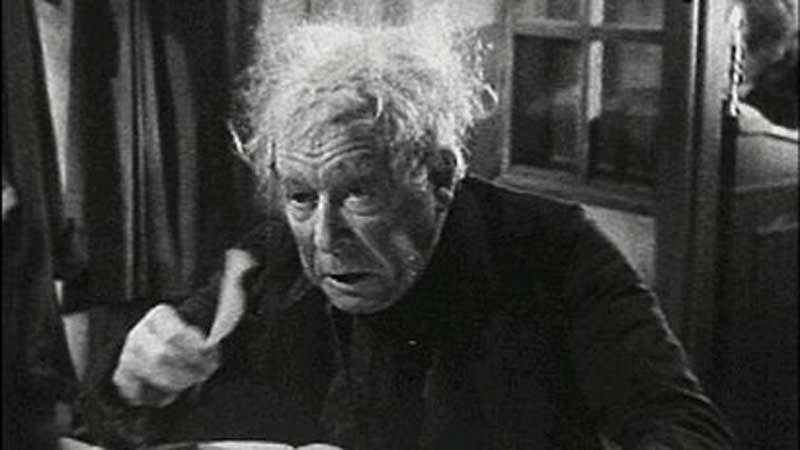 Title: Scrooge
Year Released: 1935
Director: Henry Edwards
Cast: Seymour Hicks, Donald Calthrop, Robert Cochran, Mary Glynne
Alistair Sim is probably the most famous actor to have played a straight version of Ebenezer Scrooge (as opposed to the craziness of say, Bill Murray's Scrooged, Michael Caine in A Muppet Christmas Carol or singing dancing Albert Finney in Scrooge (1970)).
But another actor deserves kudos for his portrayal of the Victorian miser who finds redemption through visits from Christmas Spirits – namely Sir Seymour Hicks.
Hicks was a long-time actor and music hall performer who first played Scrooge in the theatre in 1901.
He had played the role thousands of times by the time he appeared in the 1935 version.
He had played Scrooge in a 1913 British film version too. (Interestingly, theatres in London still operating were funded by Hicks namely The Aldwych Theatre and The Gielgud Theatre, the later was originally named the Hicks Theatre.)
The 1935 film has several differences to other versions of the novella, the most important being that the spirits – other than The Ghost of Christmas Present – are not shown in the film – only their voices are heard.
Inability to create the special effects has been cited as a reason for this, but I reckon this is unlikely as UK films had ghosts in them decades earlier.
Far more likely is that is certainly more spooky to only see a blurry image. The ghosts in subsequent versions of A Christmas Carol are almost comical, so not seeing them adds to the mystery.
Watch Scrooge 1935 with Seymour Hicks