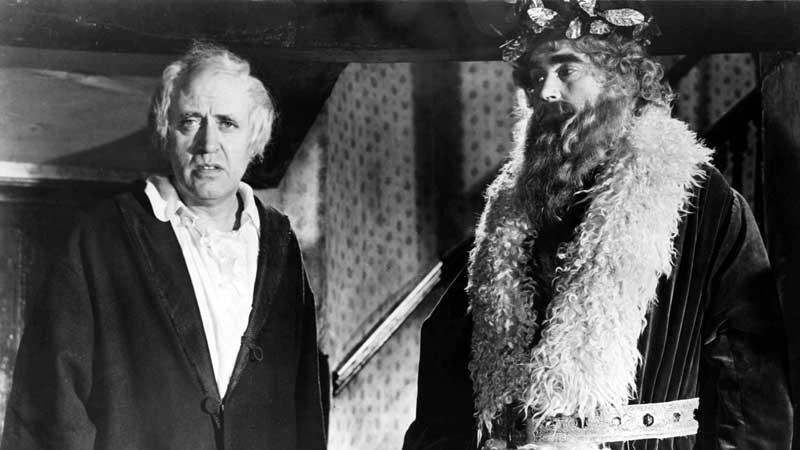 A Christmas Carol is a novella by Charles Dickens, first published in London in 1843.
Adam Z Robinson tells Spooky Isles why he loves A Christmas Carol
STEVIE MILLER reviews Carol for Another Christmas 1964, Rob Serling's retelling of the Dicken's classic, where a bitter man begins to understand the significance of unity over division - just in time for Christmas.
A Christmas Carol is a spooky festival perennial, but did you know these 10 intriguing facts about Dickens' tale of ghostly redemption, from CALLUM CAMPBELL?
The ghost of Charles Dickens returns to Birmingham Town Hall each year to give a spectral reading of his Christmas classic, says ANDREW HOMER
Blackadder's Christmas Carol, which first aired on the BBC in 1988, is an inventive reimagining of the Dickens classic, says CHRISTINE MILLER
A Christmas Carol 1971 is fine animated adaptation of Charles Dickens' immortal tale, says RICHARD PHILLIPS-JONES
A Christmas Carol 1938 is an uplifting if not very spooky version of the Dickens Yuletide classic, says guest writer HARRI TYSOE
Guest writer HEATHER ANDOLINA looks at Charles Dickens' A Christmas Carol and the upcoming film, The Man Who Invented Christmas
PHILIP DAVIES reveals a chilling real-life ghost story linked to George C Scott, A Christmas Carol 1984 and Shrewsbury
BARRY McCANN takes a look at the traditional English Christmas Ghost Story
Wanna see a silent version of Christmas Carol made by the same people who made the first Frankenstein film?
There's lots of versions of A Christmas Carol, but have you seen the first sound version - Scrooge 1935?
Watch Scrooge 1951 full movie, starring Alastair Sim as the mean old Mr Scrooge.
There is an inordinate amount of spookiness at Christmastime. DAVID SAUNDERSON reviews Darren W. Ritson's Ghosts at Christmas.
Charles Dickens could never have imagined how many adaptations A Christmas Carol would have spawned!