Blackadder's Christmas Carol, which first aired on the BBC in 1988, is an inventive reimagining of the Dickens classic, says CHRISTINE MILLER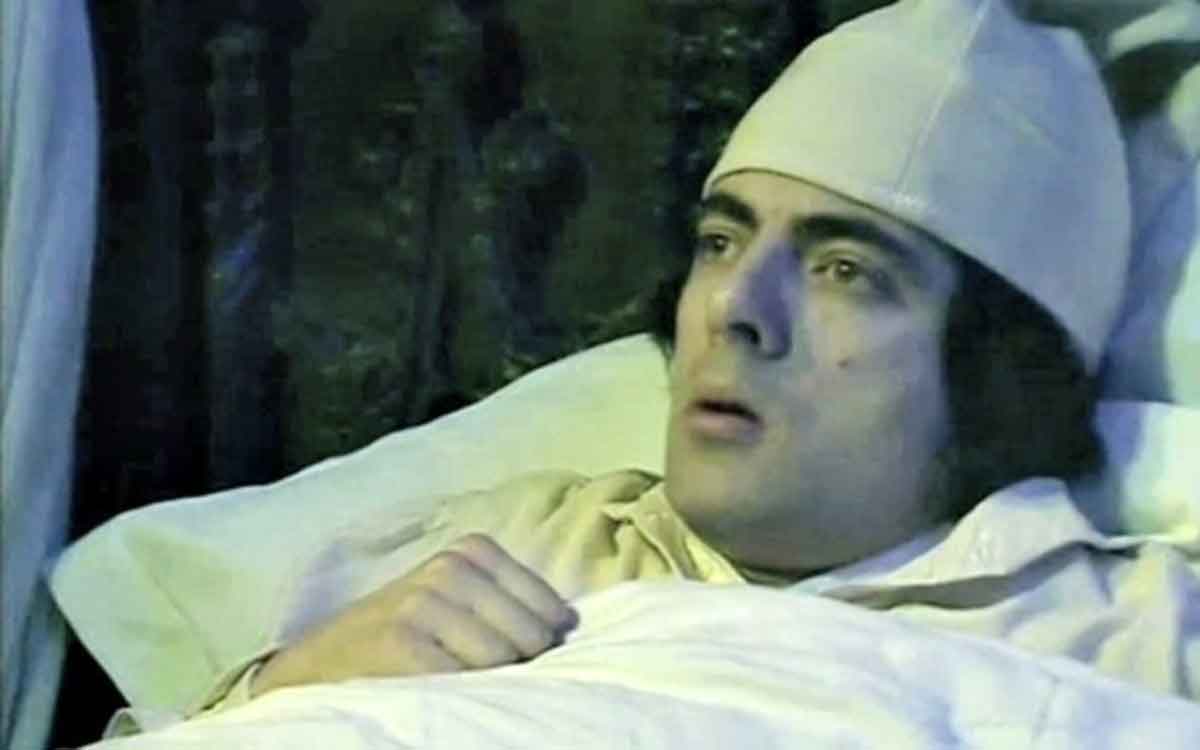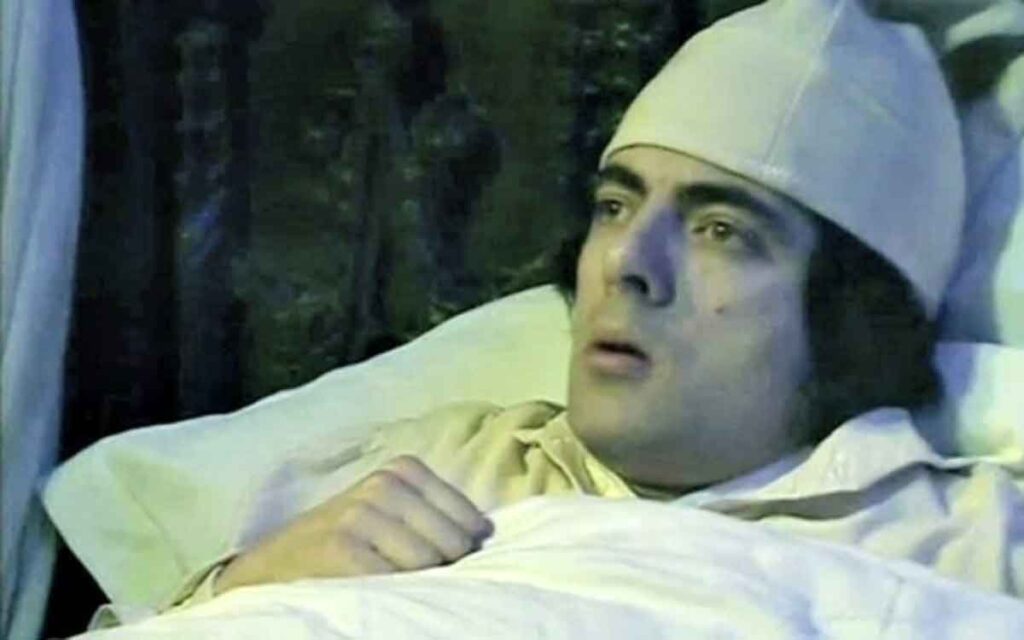 Title: Blackadder's Christmas Carol
First Broadcast: 23 December 1988
Director: Richard Boden
Written by: Richard Curtis, Ben Elton
Cast: Rowan Atkinson, Miranda Richardson, Stephen Fry, Tony Robinson, Hugh Laurie, Robbie Coltrane, Miriam Margolyes, Jim Broadbent
It is hard to deny that Blackadder is quite at the heart of British classic comedy. Spanning over six years – running from 1983-1989 (with the occasional special, one of which you will read more about below) – each series revolves around the dilemmas of Edmund Blackadder (Rowan Atkinson) who each series portrays a different member of the Blackadder dynasty.
In the Christmas special of 1988, however, Edmund is now known as Ebenezer Blackadder, for obvious reasons…
Plot of Blackadder's Christmas Carol
The year is 1850, and Ebenezer Blackadder (Rowan Atkinson), a moustache shop owner, is "the kindest and loveliest man in all of England".
The mild-mannered, generous gentleman is in fact so philanthropic that it has become rather problematic, because on Christmas Eve his and Baldrick's (Tony Robinson) shop is left bare, with everyone taking advantage of his good nature, his goods, and his money.
Hearing of the over-generosity of Blackadder, even Queen Victoria and Prince Albert (Miriam Margolyes and Jim Broadbent) arrive disguised and take full advantage by swiping their Christmas turkey after being too late to receive a £10 donation.
The moustache shop is left totally bare in time for Christmas Day. Baldrick suggests that they would not have been left in such an improvised position were it not for Blackadder's well-meaning, if extremely gullible nature.
The gullibility doesn't last however, as that night an eccentric, bearded and soon-to-be very drunk ghost, known as the Spirit of Christmas (played by Robbie Coltrane who hams it up beautifully) visits Ebenezer. He accidentally sets Blackadder down a very dark path by showing him glimpses of his hateful forefathers, and what a dismal future that might await Blackadder's descendants if he continues his well-meaning ways – namely them having to suffer being slaves to all subsequent Baldricks.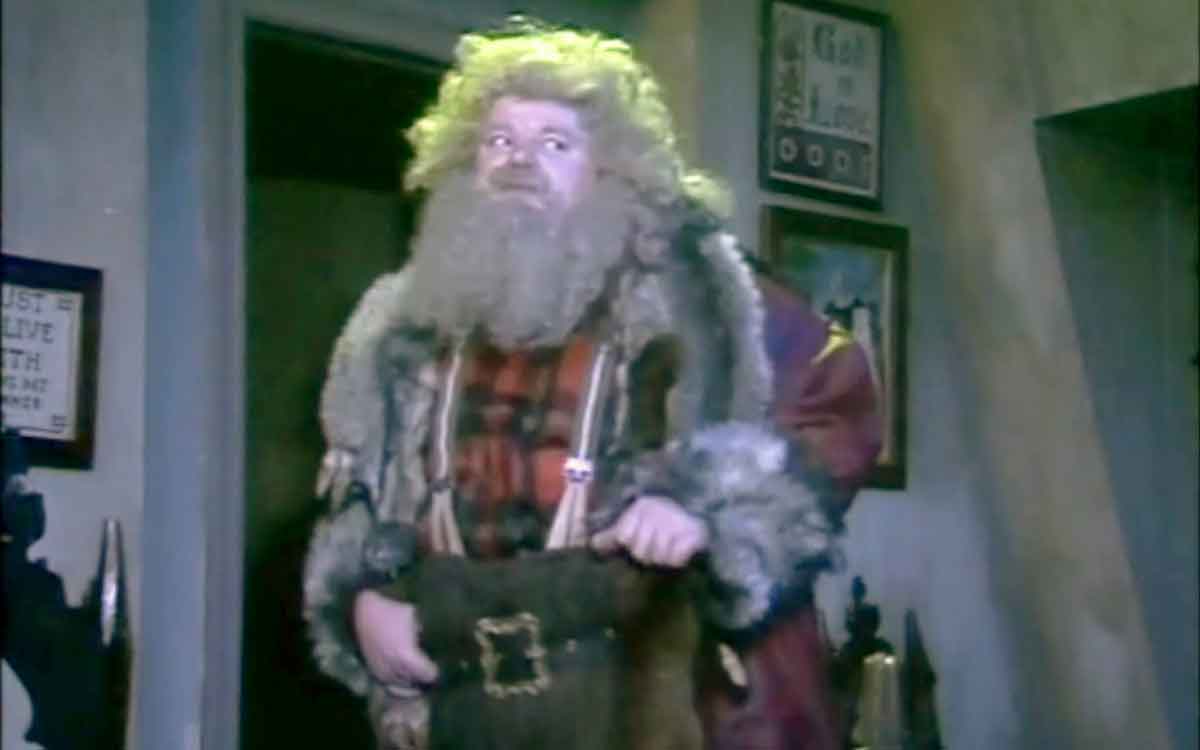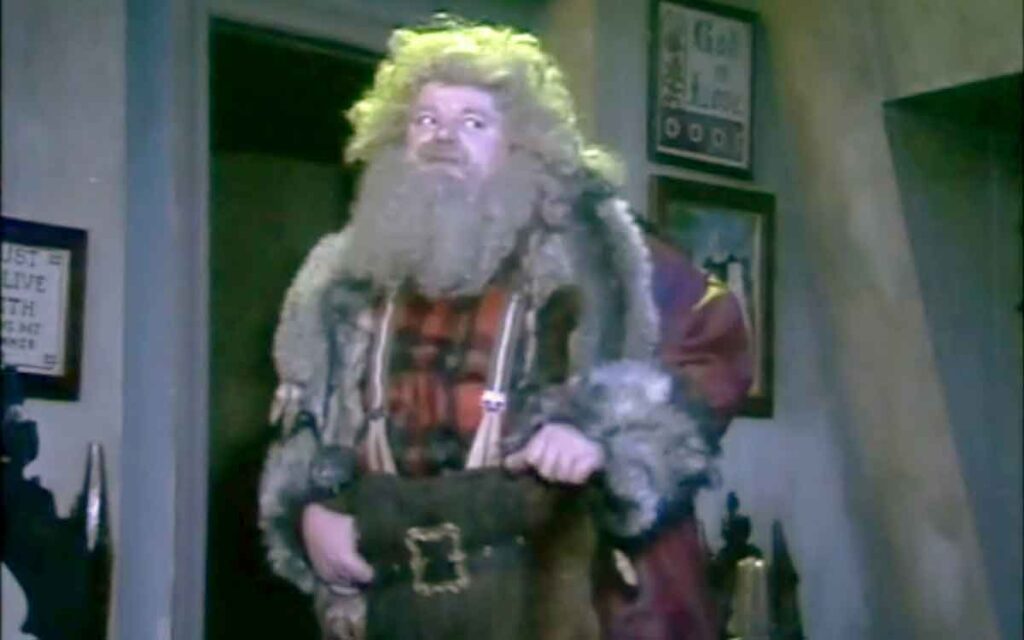 If he was to turn to a darker side of his personality however, his descendants would run the world. He makes his decision, saying, "bad guys have all the fun".
From Christmas Day Blackadder turns into the wonderfully loathsome, bitter, vengeful anti-hero who awakens and punches Baldrick twice saying: "It's a fist. It's for hitting people with and the great thing is, you can use it again and again and again".
His newfound love of menace continues with him hurling insults and lobbing street urchins off window ledges followed by slamming the door in a group of carol singer's faces. Having just stolen money from his goddaughter's fiancé,
Blackadder gives it to Baldrick and tells him: – "I want you to go out and buy a turkey so large you'd think its mother had been rogered by an omnibus".
Next, Mrs Scratchit, mother of Tiny Tom – who is by Blackadder's accounts "15-stone and built like a brick privy" – arrives pleading poverty, to which Blackadder tells her abruptly: "scoop [not-so-Tiny Tom] out and use him as a houseboat".
He misses a golden opportunity by not recognising Queen Victoria and Prince Albert, who arrived to inform him of a gift of £50,000 and the title Baron Blackadder for being such a thoroughly decent human being. He insults them before they can fully explain and they quickly depart without bestowing their generosities, with Blackadder thinking little more of the encounter.
He then holds a huge Christmas Day banquet all for himself, complete with a massive turkey. The episode ends with Baldrick, after being gifted merely a bone from the bird, explaining that the victims of Blackadder's earlier acid-tongued tirade were in fact the royal couple who wanted to bestow him with not only a title but a very large sum of money.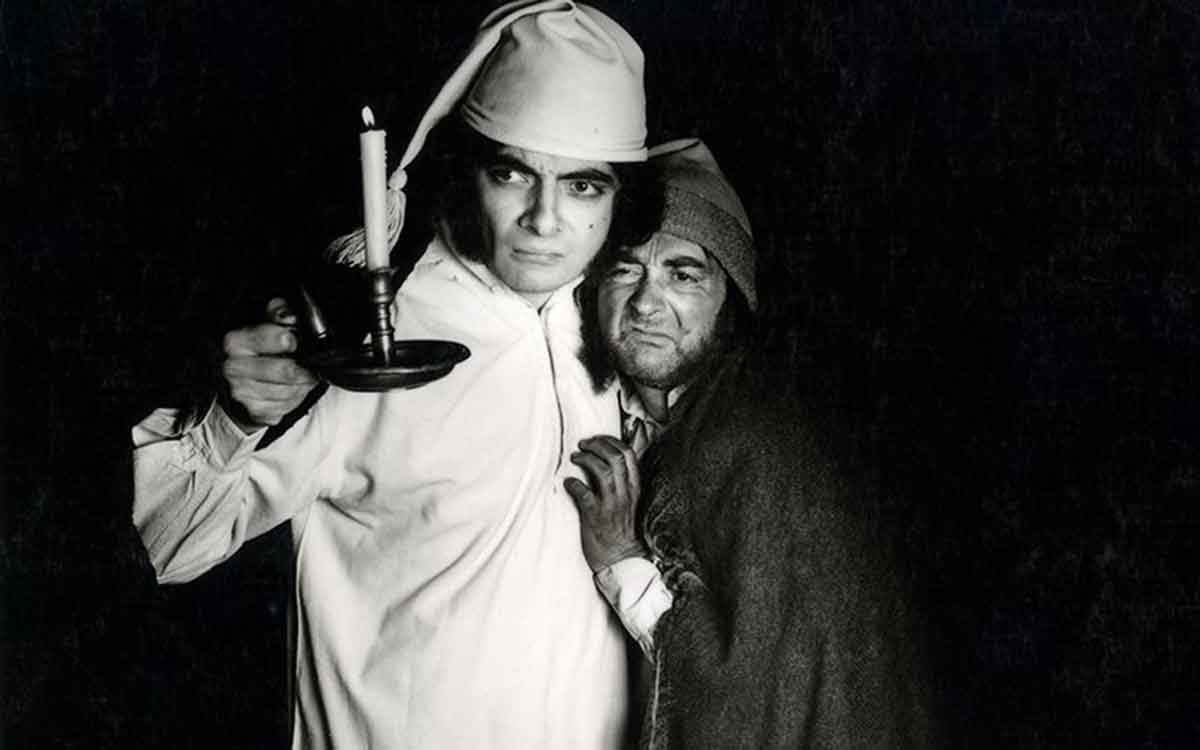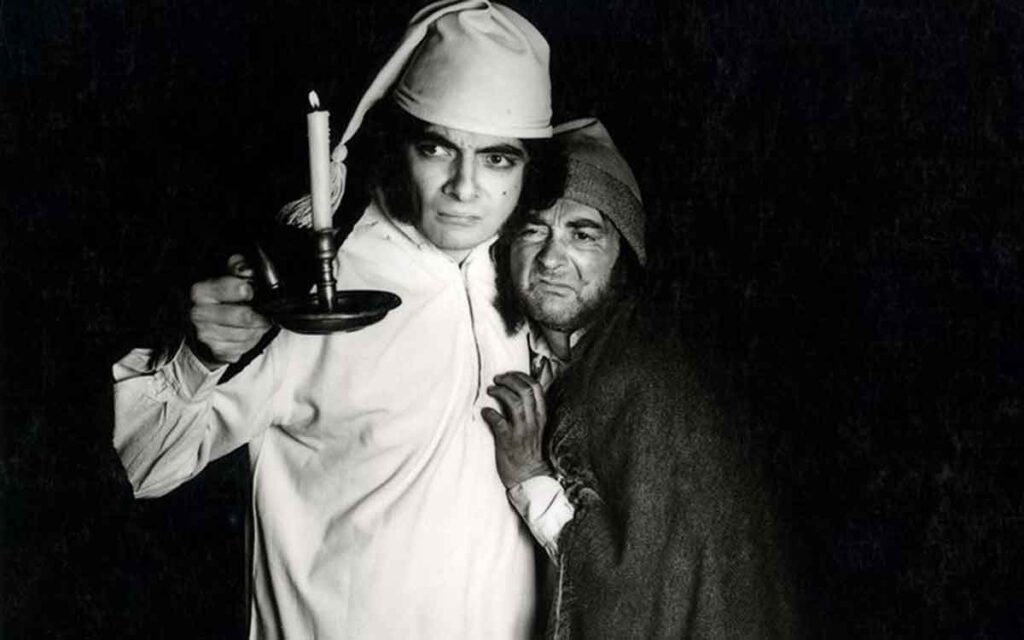 What makes Blackadder's Christmas Carol a favourite of mine is the alternative writing of the (quite rightly) much-loved Dickens plot.
Here Ebenezer turns from quite a nice chap, into a complete and utter devilish villain.
And it is hilariously perfect!
DID KNOW YOU KNOW? Portraying Queen Victoria, Miriam Margolyes is dressed in Victoria's stereotypical black attire. However, the Queen did not begin to dress in this way until 1861, when her husband Prince Albert died.
What do you make of Blackadder's Christmas Carol? Tell us in the comments section below!
Vintage 1988 BBC Ad: Blackadder's Christmas Carol