Reading Time:
2
minutes
Dirleton Castle is an impressive East Lothian medieval fortress you can visit. But its walls and gardens betray its dark history of torture and death brought on by the Scottish witch trials.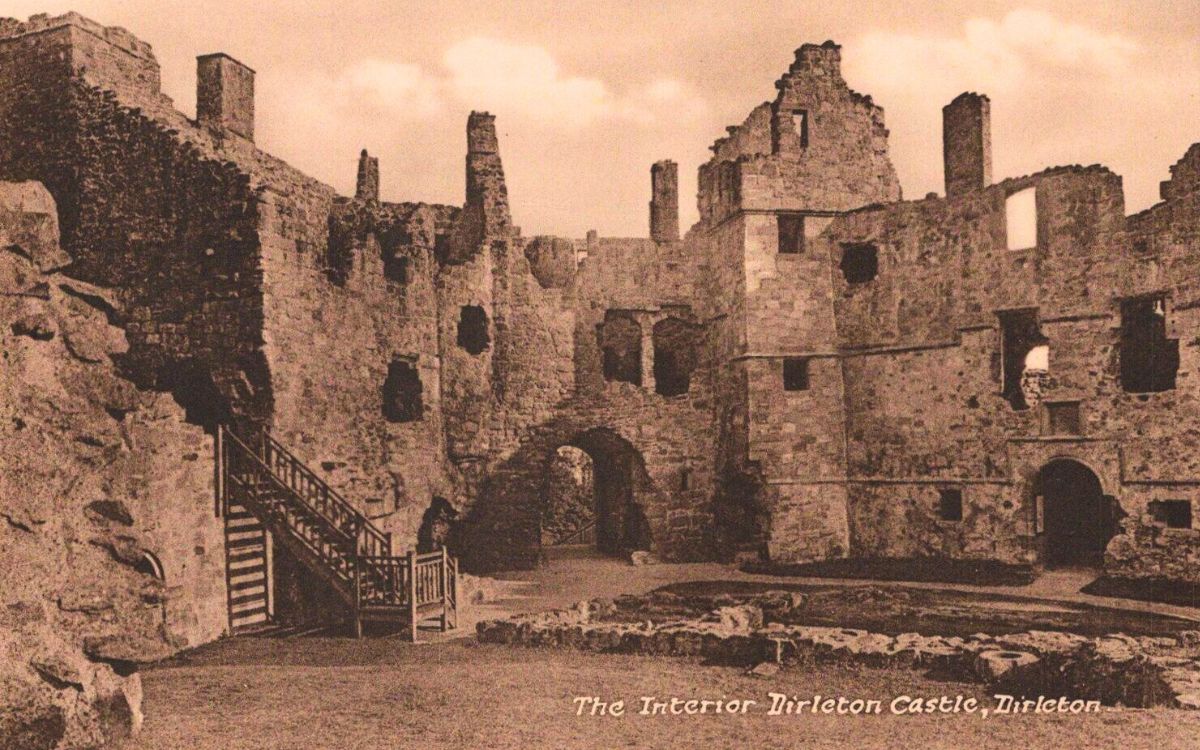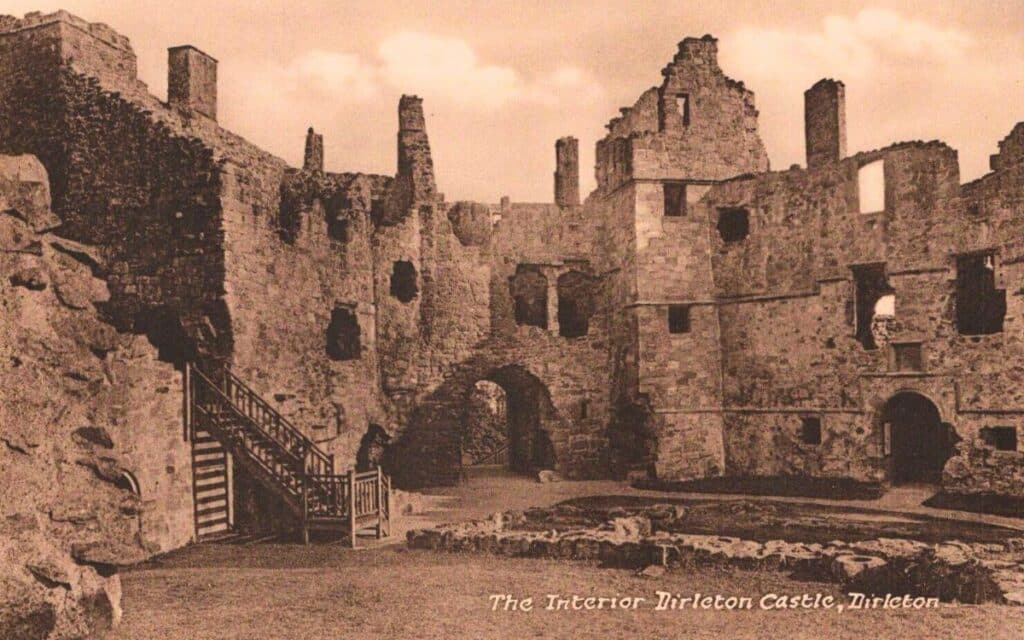 In the quaint East Lothian village, the imposing ruins of Dirleton Castle stand as a solemn testament to Scotland's dark past, where superstition and fear ran rampant. A time when being labelled a witch was akin to receiving a death sentence, and the castle itself played a significant role in this historical tragedy.
History of Dirleton Castle
Located about 20 miles east of Edinburgh, Dirleton Castle's history stretches back to the 13th century.
Commissioned by John De Vaux, the impressive fortress witnessed the bloody Wars of Scottish Independence and faced considerable damage at the hands of the English.
Throughout the next few centuries, Direlton Castle swapped hands between various families like the Haliburtons and the Ruthvens. And by the 17th century, the fortress had lost its residential purpose. After a siege during the Third English Civil War in 1650, it was eventually abandoned in favour of a new residence on the Archerfield Estate.
Today, under the stewardship of Historic Environment Scotland, it stands as a historical relic surrounded by well-maintained gardens.
Witches and Dark History of Dirleton Castle
The reason Dirleton Castle is of most interest to Spooky Isles readers is the especially grim period it endured during the 17th Century when it was central to the nation's cruel witch-hunt.
Between 1649 and 1650, Dirleton Castle's pit-prison became the final resting place for six women accused of witchcraft. These unfortunate souls suffered the harrowing fate of being strangled and then burnt to death.
John Kincaid, a notorious witch-finder (or sometimes called witch pricker), is a name that is forever tied to these crimes.
His reputation for cruelty and corruption preceded him, as he was known to have condemned hundreds of innocent people, all for his personal gain. His methods of determining guilt were both dubious and fatal.
Agnes Clarkson, for instance, was subjected to Kincaid's torture and was forced into a confession after being interrogated by the church minister at Dirleton. Her admission, which details her recruitment by a ghost of a deceased witch and subsequent interactions with the devil, is a chilling testament to the way psychological pressure was exerted on these accused individuals.
Other victims of Kincaid's cruelty include Manie Halieburton and her husband, Patrik Watsone. Accused of using witchcraft to save their daughter's life, they were subjected to a humiliating inspection for the "devil's mark". They, like many others accused, suffered due to Kincaid's relentless pursuit of personal profit.
Now, centuries later, the once-feared fortress has transformed into a site of historical significance. While Dirleton Castle's gardens may bloom and its ruins may captivate, we must never forget the stories of those who suffered within its walls.
You can visit Dirleton Castle at Dirleton, East Lothian, EH39 5ER.
Have you been to Dirleton Castle? Tell us your thoughts in the comments section below!
Watch Dirleton Castle Paranormal Investigation