Reading Time:
3
minutes
2002's Brit-Werewolf classic Dog Soldiers gets the deluxe treatment on Blu-ray and 4K Ultra HD. RICHARD PHILLIPS-JONES gets his teeth into it.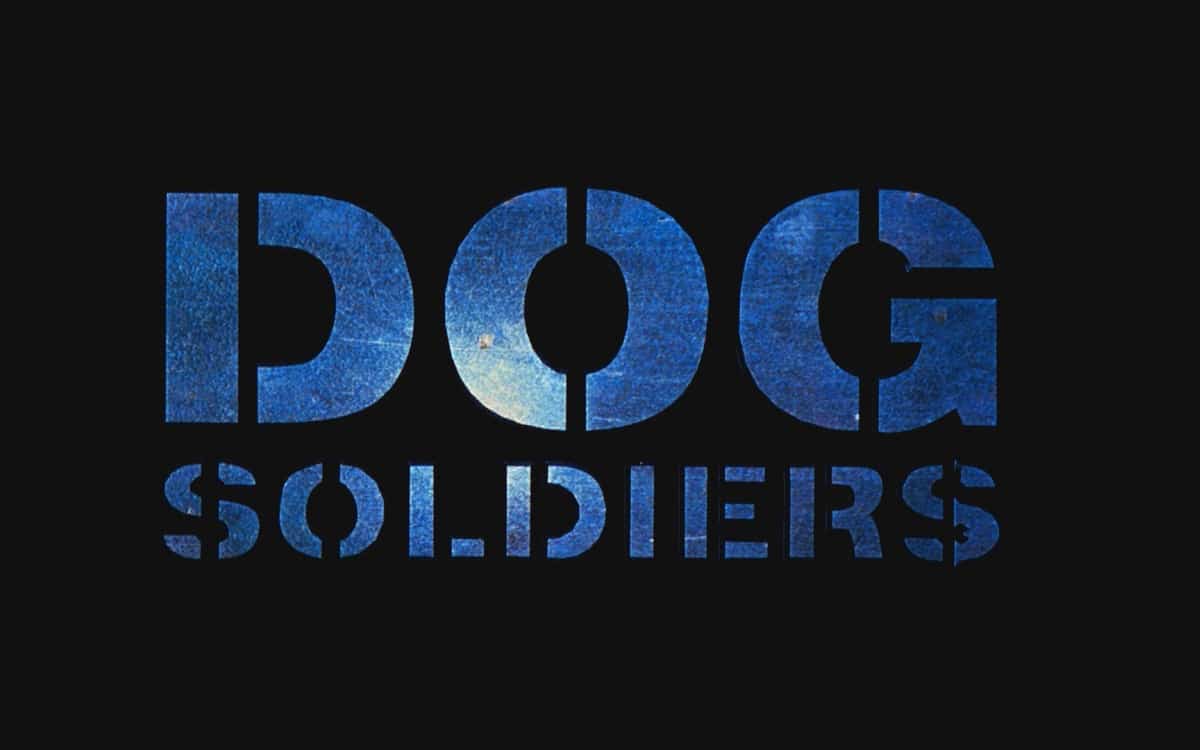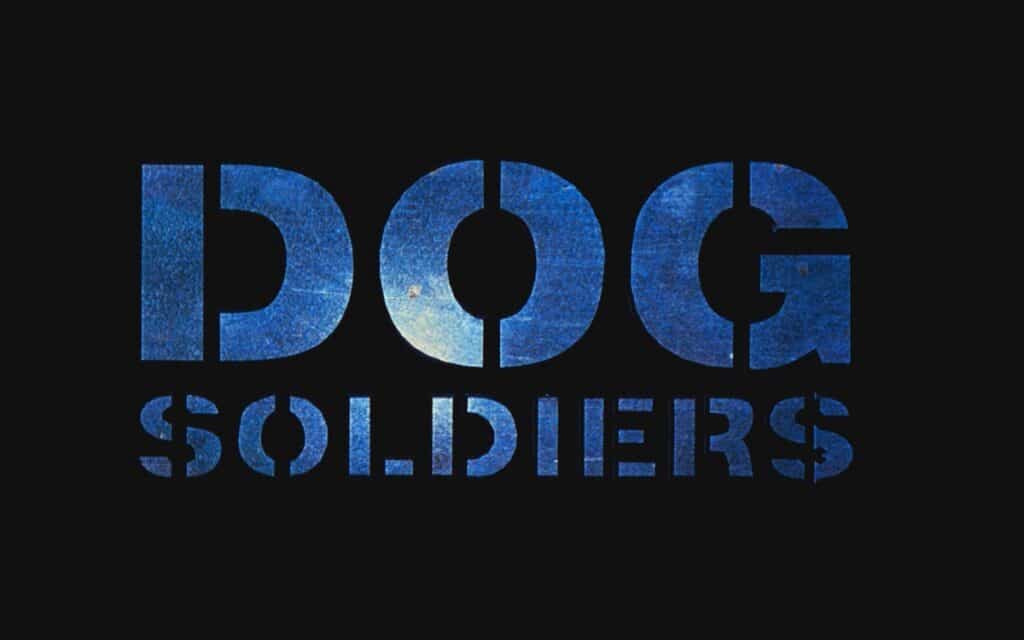 I well remember Dog Soldiers, the debut feature from director Neil Marshall, causing a considerable buzz when first released in 2002 – it's been a lot of fun revisiting it since Second Sight's restoration arrived in the post.
THE FILM: If you've not seen Dog Soldiers, I'll send you off to whet your appetite with Andrew Garvey's review of the film HERE. For my own part, it's pleasing to report that the passing years have been kind to what is still a rollercoaster of a film, one that fuses the lycanthropic lore of horror classics past with the sassy gung-ho pyrotechnics of the over-the-top action flicks of the 80's and 90's, yet with an endearingly earthy lack of Hollywood gloss. It may have been shot in Luxembourg, but Dog Soldiers has Brit-Horror clearly stamped all over it.
EXTRAS: Ported over from previous releases are a director's audio commentary and another featuring the film's producers, whilst an additional new commentary comes from Professor of Film Alison Peirse.
There's also a new interview with Neil Marshall, featurettes on production design and Werewolf Cinema, a new video essay, deleted scenes, gag reel, trailers and a photo gallery.
Perhaps the centrepiece of the new extras is Werewolves Vs. Soldiers, a one hour documentary with cast and crew reflecting on the production of Dog Soldiers whilst Marshall's early short film, Combat (1999) is also included. Juxtaposing imagery of a night out down the pub with war movie sound effects and music, it makes for an appropriate supporting feature that sets the vibe nicely for the main attraction.
The limited edition package itself (not available for review) has new artwork and a book with several specially commissioned essays and a further Neil Marshall interview. Six collectors' art cards round off the set.
It would have been nice to see a brief featurette about the film's extensive restoration, which appears to have been quite an undertaking, but that's a minor gripe from a techy anorak.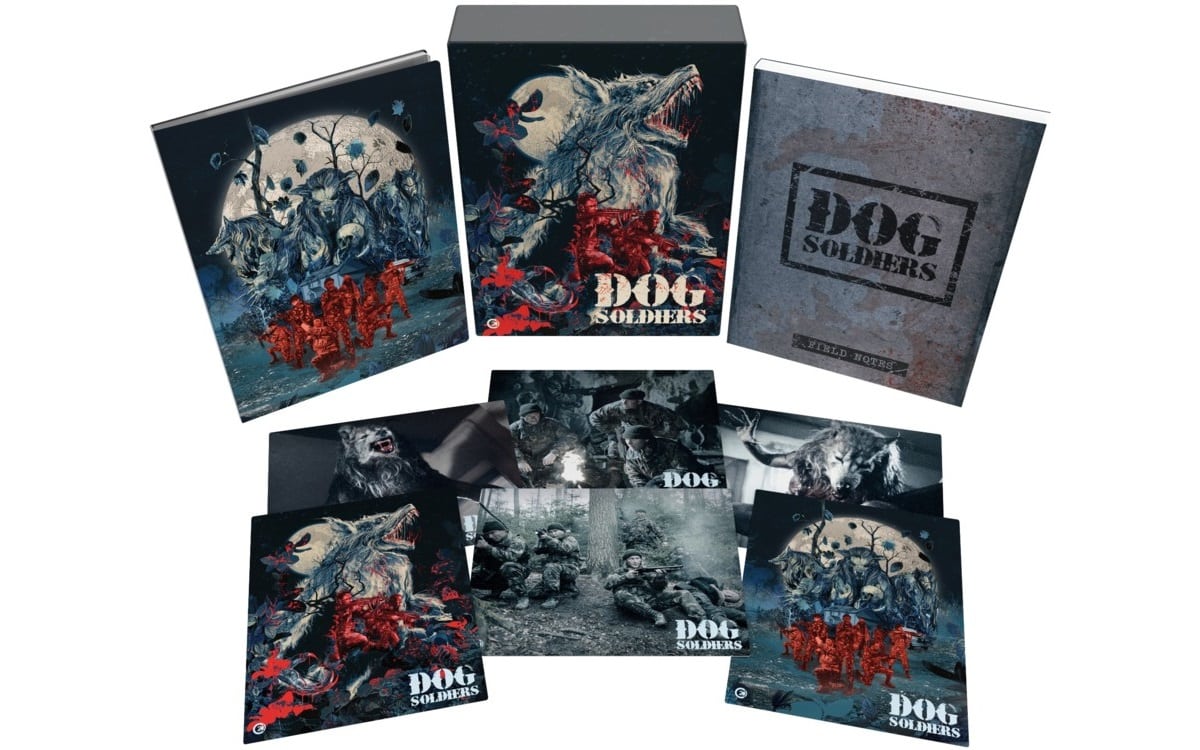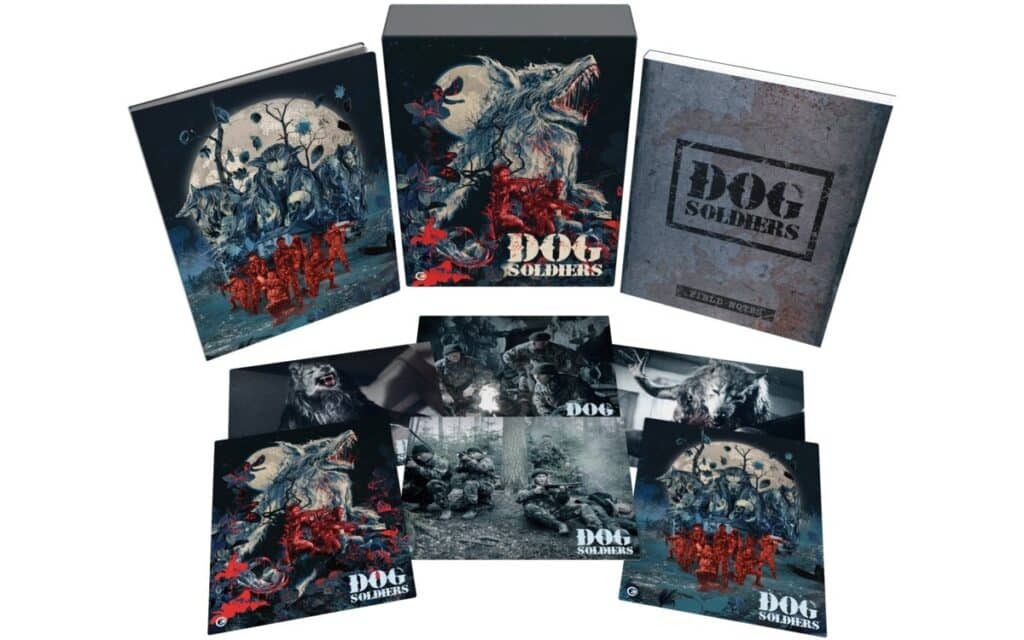 HOW DOES IT LOOK?: Dog Soldiers was originally shot on 16mm film with lighter Arriflex cameras, so it will be no surprise that the image has tons of grain, dark murky colour tones… and looks absolutely bloody marvellous in this incarnation. The kit and techniques used to shoot the film are close to those used to shoot genuine combat footage back in the day, so it gives the action sequences a certain feel of gritty authenticity that would have been lost with a more lavish production, a true case of a budgetary constraint becoming a virtue.
It might seem odd that a film released just over 20 years ago has required a restoration, but Dog Soldiers' original negative was missing-in-action for some time before resurfacing in the last few years, in need of some fairy dust. Produced at a time when massive strides in digital film-making were just around the corner, the film (like contemporaneous releases Dark Water and Donnie Darko) marks the end of era for independent horror films, as expensive celluloid was eschewed for the new technology and, if it had been produced just a few years later, Dog Soldiers would likely be a very different looking film.
I had the standard Blu-ray edition available for review so I can't vouch for the 4K Ultra-HD edition, but I'll be interested to see what the expanded resolution and colour palette bring out of what is a very, very impressive piece of restoration work – the standard Blu-ray is a revelation in its own right.
SHOULD I GET THIS?: Absolutely. There have been previous Blu-ray releases (only available here as US imports), but these were limited by the inferior source materials available at the time.
With access to the film's original negative, Second Sight's release far surpasses any previous incarnation, and can be considered definitive. For its many devoted fans, this release of Dog Soldiers is absolutely essential.
The restored Dog Soldiers is released on special edition Blu-ray and 4K Ultra HD by Second Sight Films on 22 August 2022.