Reading Time:
3
minutes
Today in 1910, Dr Crippen was hanged in Pentonville Prison in London. ANDREW GARVEY reports on the criminal case that was one of the most infamous murder cases of all time.
His grisly crime, and perhaps more so, the transatlantic police chase that led to his headline making capture, ensured Hawley Harvey Crippen, hung 102 years ago today (9am on November 23rd 1910 to be precise) in Pentonville Prison, remains one of the 20th century's more infamous killers.
That his victim – wife Cora Crippen – was a struggling music hall singer with a colourful lifestyle that included openly having affairs and he was himself carrying on with their lodger certainly helped make the case even more of a sensation.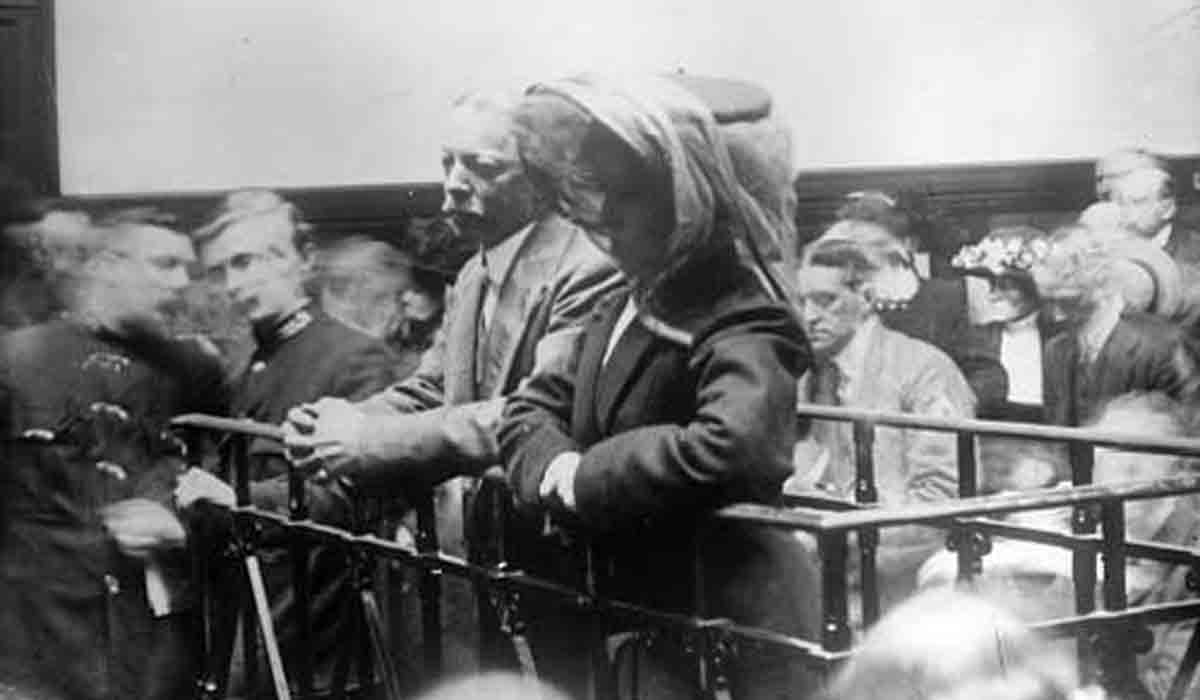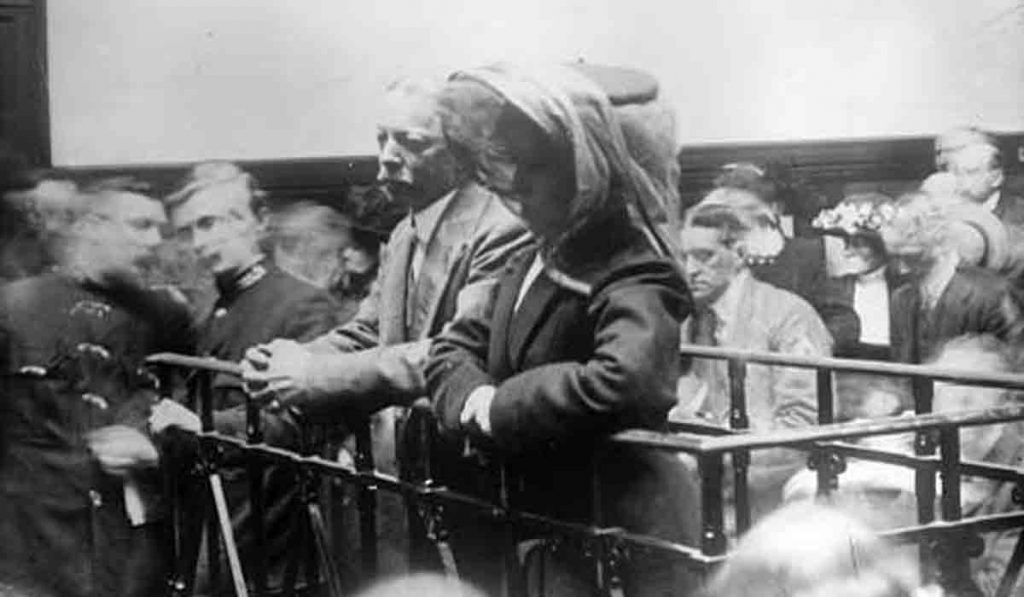 Cora, also known as Belle Elmore, was found, or at least, her boneless, limbless torso, it's genitals removed, were found beneath the brick floor of their basement at 39 Hilldrop Crescent, Holloway, London.
Trained as a homeopath (see, it's not just harmless bunk), Crippen was an American citizen and a funny looking little fellow with a hefty moustache who, when the police began investigating his wife's sudden disappearance, fled, first to Belgium, then Canada with lover Ethel De Neve disguised as a teenage boy.
Tipped off in a wireless telegram – new and exciting technology at the time – by the captain of the SS Montrose, Chief Inspector Walter Dew of Scotland Yard gave chase in a faster steamship and arrested Crippen and Le Neve on board in July 1910.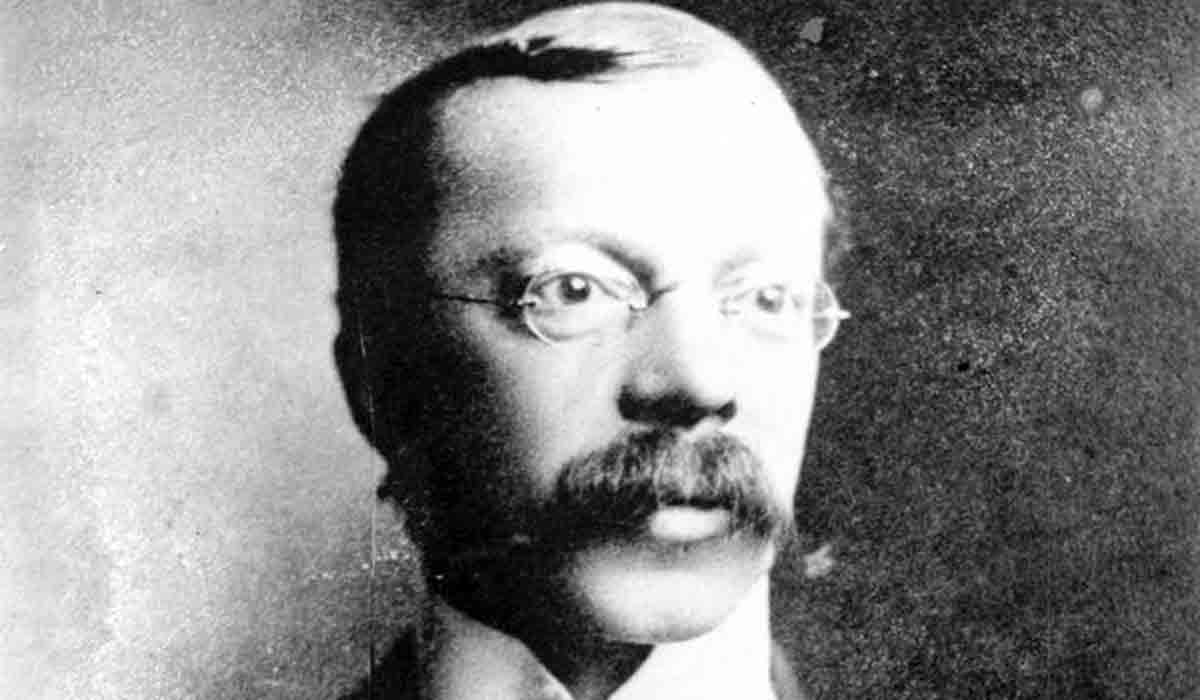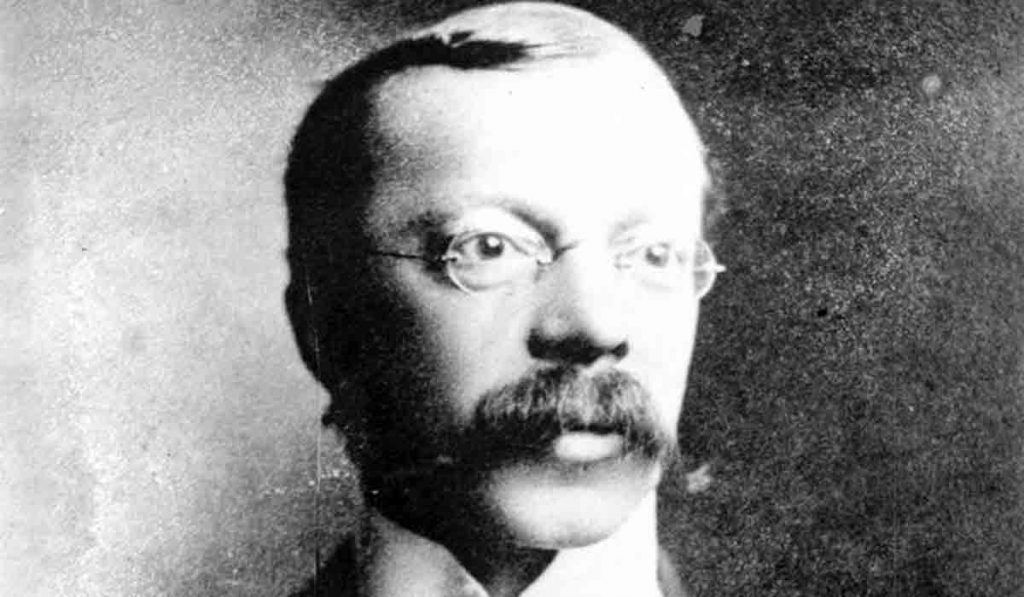 With Canada part of the British Empire, no messy extradition procedures were needed and both were tried separately in October of that year. At the Old Bailey, Le Neve walked free while Crippen's jury took just twenty-seven minutes to declare him guilty of murder. Crippen never confessed, no motive was ever fully established and many have since doubted the evidence on which his conviction and execution were based.
We know Crippen was hung for his ghastly, infamous crime. But what of the details? Here, courtesy of the British Newspaper Archive, is a small sampling of how his death was reported in the newspapers of the day.
The Dundee Courier of November 24th 1910 noted that "many hundreds of morbid spectators waited outside the grim walls of Pentonville in the gloom and bitter cold." Unable to see anything of Crippen's execution, they were waiting for the official notice of his death. Indeed, such were the authorities efforts to make this a private affair that the scaffold, erected in the prison yard, was hidden by "a large canvas screen" and "the sides of the fatal pit had been padded so that the trap-doors of the drop should work in silence."
Dressed not in prison garb but his own clothes, those he wore at his trial, Crippen "presented a haggard and worn appearance… seemed to lose all fortitude as his end approached" and, in his final moments "appeared to be on the point of collapse."
The Leamington Spa Courier of November 25th 1910 detailed the day before his execution. Frequent visitor Miss Le Neve had seen him for one final, half hour, a visit "of a particularly painful character. Crippen made no effort to suppress his emotions when the time arrived for the final parting. For the rest of the day he remained in a state of complete nervous prostration."
Many of the details of Crippen's execution would have been taken from the Associated Press and reported widely, however, the Western Times' account of November 25th 1910 differs from several other sources. Crippen, it states "met his death bravely and walked firmly to the scaffold" where, in the words of their memorable headline, "he swung into eternity without a word."
It seems fitting that nothing in Crippen's case, not even something as straightforward and controlled as his execution, has everyone agreeing on what exactly happened.
Since his death, Dr Crippen's ghost has been seen near the place of the notorious crime in Kentish Town, London. And you can read about Dr Crippen's strange legacy here.