Reading Time:
4
minutes
Paranormal researcher and author PENNY GRIFFITHS-MORGAN discusses how she uses Electronic Voice Phenomena (EVP) during investigations
In my recent book "A Haunted Experiment", I looked at the history of the Electronic Voice Phenomena (EVP). My goal with my book was not to show people how to conduct EVP sessions but to go into how it came to be and the history behind it. 
I mention names like Von Szalay, Jurgenson and Raudive amongst others, as they were all part of the march towards capturing these recorded voices and ascertaining that they may be sounds from beyond the grave so to speak.
But are they?
What is Electronic Voice Phenomena?
There are many investigators who absolutely adore doing EVP sessions, and specialise in analysing the evidence they capture. There are even some who have such well-tuned hearing they can actually make out what's being said before the sound is even enhanced. I am not one of those, but what I do seem to be good at is asking questions that provoke answers.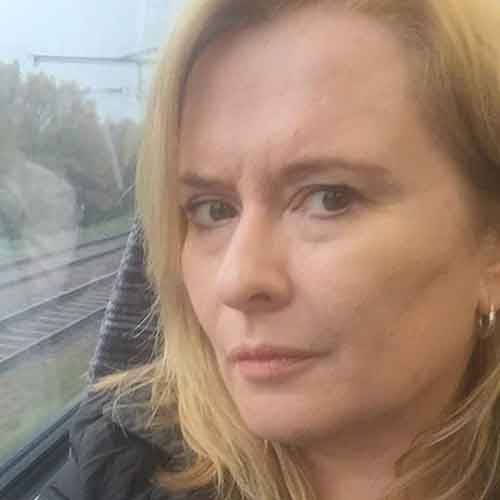 Let me give you an example. Earlier this year – before the virus hit and we were all locked down – I was lucky enough to attend an investigation at the beautiful Ettington Park Hotel with the incredibly intelligent and astute Jayne Harris.  
We were able to do speedy investigations in various parts of this amazing building, but one that really stood out for me was the old Chapel. This had been built originally in the 13th Century when the area was actually the village of Lower Ettington – which has a fascinating history in its own right. The additional part was built slightly later and used for the burial and memorials dedicated towards the members of the Shirley family, the owners of the estate since at least the Domesday book in 1086.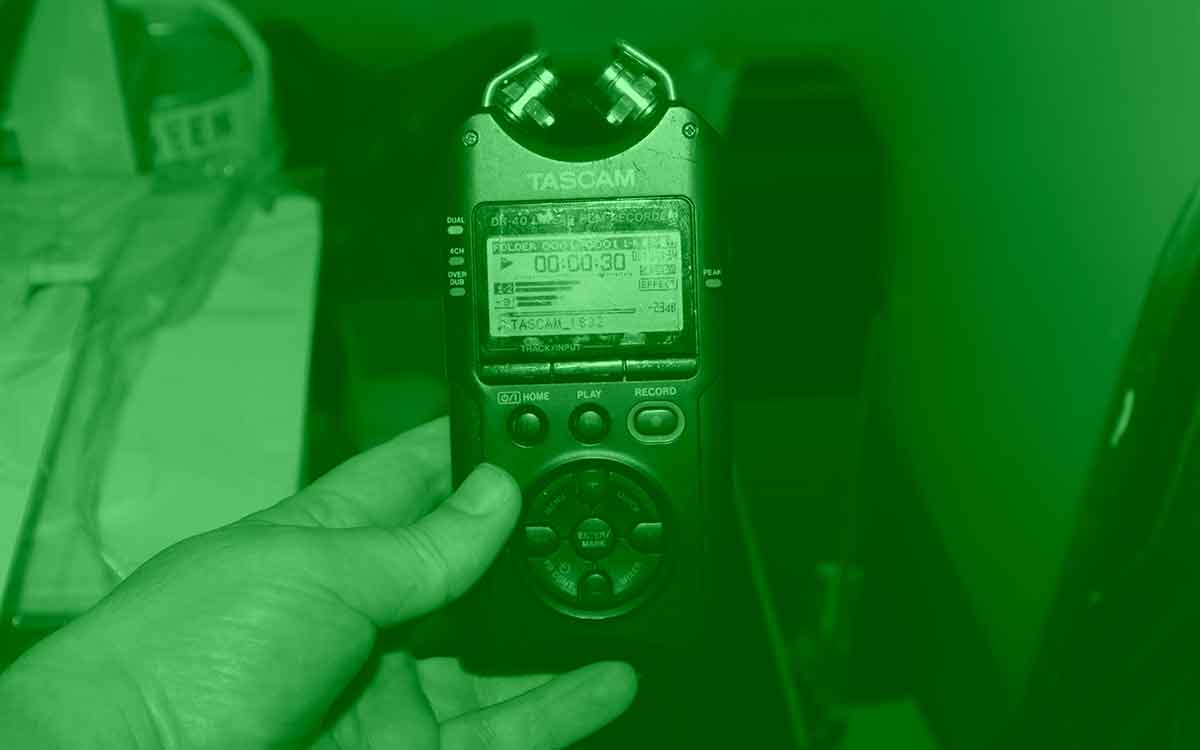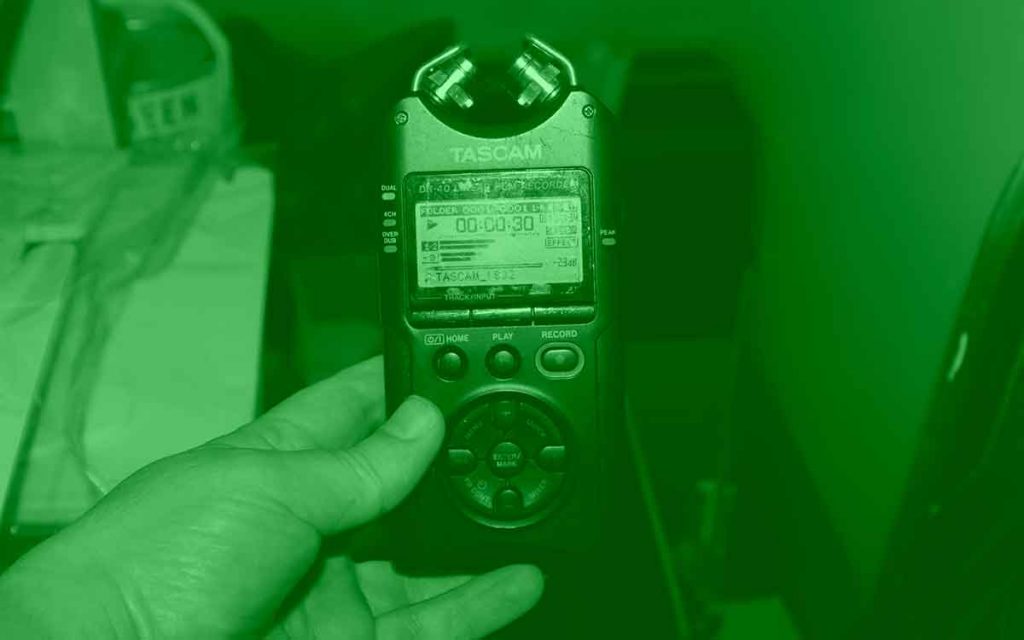 Using EVP at Ettington Park Hotel
So here we are, stood one January night in 2020 in the chapel building itself, we had already had answers to some questions which had been posed by Jayne, her name being repeated, the words that definitely sounded like "get me out"  – I would hasten to point out, that this was only heard once the recording was played through a computer and enhanced, so was not the Class A holy grail of EVP. But the recorder was staying stubbornly mute for many of the other's attempts at provoking a response. 
I have a trick I suppose you could say with EVP, which is don't pose the typical enquiries. If you've been dead hundreds of years and people come round asking you "when did you die" or "what's your name" over and over again, you will probably be so fed up with it that you refuse to answer. I tend to allow myself to zone out and let alternative questions come into my mind, in this case I asked, "Which war did you fight in?", whilst at the time we could detect a response, it was not until Jayne had cleaned it up and enhanced it we heard a very definite "Agincourt". 
This was a much earlier battle than we expected, and if we were to be totally accurate, Agincourt was not a battle, the actual conflict being the Hundred Years War. 
Semantics aside, we dug into this piece of information to see who we may or may not have been communicating with, the obvious person was Sir Ralph Shirley who had fought in the hostilities alongside Henry V.  A deep search of genealogical records though produced an interesting piece of information, Sir Ralph had not actually fought at Agincourt as he had been sent back to England unwell after the Siege of Harfleur.  He also was not buried in the family chapel, being interred with his first wife in Leicestershire instead.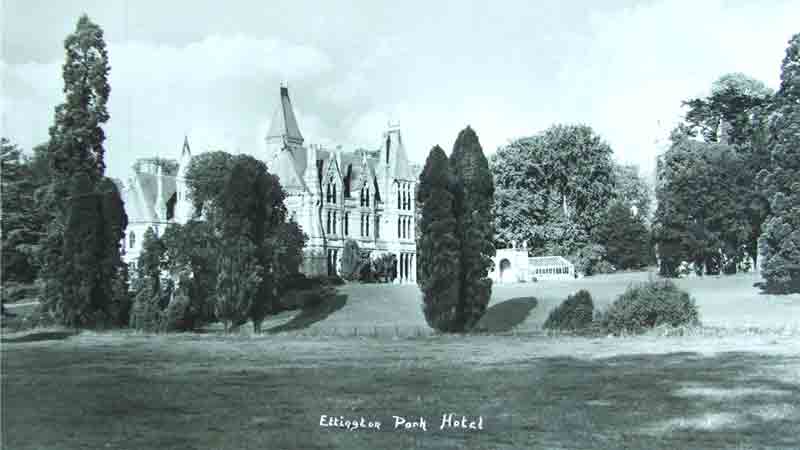 So, this makes me ask the question, who were we talking to? It could have been anyone as records from the 14th century are very limited for none landowners, and as the building was originally the parish church of Ettington, it could very well have been a villager who fought for the King.
I guess we will never know, but what did I learn from this experience?
Two things really, always think outside the box (insert joke about PSB 7 or similar if you so wish) when trying to learn from spirits and never assume the obvious historical "facts" as there may be a lot more to it once you dig deeper.  
Watch our Spooky Isles interview with Penny Griffiths-Morgan (Live 8pm, 19 June 2020)
PENNY GRIFFITHS-MORGAN has had a life-long interest in ghosts, but it took watching a paranormal reality TV show one day to push her towards becoming an enthusiastic ghosthunter and researcher. Find out more about Penny Griffiths-Morgan and her regular Haunted Histories podcast on her website Haunted Histories. Her books "My Haunted History" and "A Haunted Experiment" are available from Amazon.