Elvey Farm Pluckley – with its history of ghosts – is a excellent place to stay while visiting England's most haunted village
Elvey Farm Country Hotel
Elvey Lane, Pluckley TN 27 OSU
Find out more about staying at Elvey Farm here
In 1989, Pluckley, a village in the Kent countryside, was named 'The most haunted village in England' by the Guinness Book Of World Records. A title, that by all accounts is well deserved.
If you should visit and you need a hotel, after a long day of exploring Pluckley's many shops and of course, it's many haunted locations, may I suggest Elvey Farm Country Hotel – which is one of the most haunted hotels in the UK.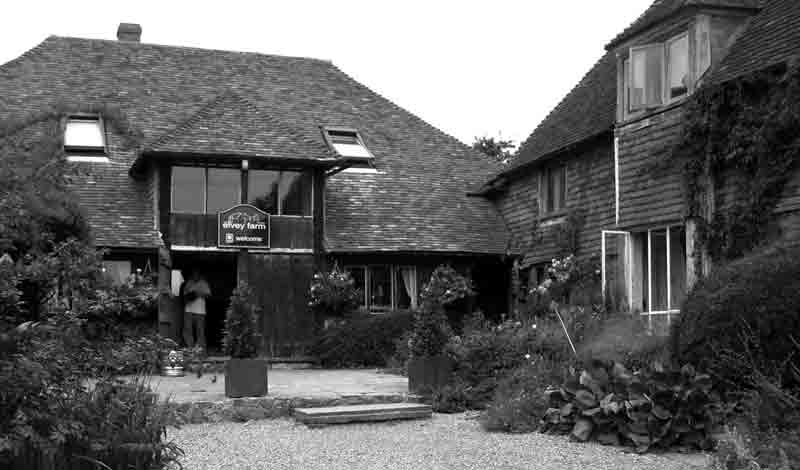 A History Of Elvey Farm
Established in 1406, as a farmstead and granary, the history of Elvey Farm is far more colourful than you might expect.
Captured French soldiers were imprisoned there during the Napoleonic wars.
Lord Dering was hidden here before his capture during the height of the English civil war. Lastly, a Spitfire fighter plane crashed behind the farm in World War II nearly burning the farm down.
In 2007, Jeff Moody and Simon Peek, purchased the old farm and redecorated it into the quaint, well appointed hotel that it is today.
The farm even captured the attention of television producers, and the popular show, The Darling Buds Of May was filmed here. What the owners didn't expect, this little slice of heaven on Earth is very haunted.
The Hauntings Of Elvey Farm
Edward Brett, a previous owner of the farm took his life around 1900.
After giving his wife 15 Schillings and each of his children a penny, Brett, calmly walked into the dairy and shot himself in the head.
At the inquest, Brett's death was judged as 'Suicide whilst temporarily insane.'
Since that fateful day, the apparition of Brett has been witnessed at the farm carrying out the daily chores he would have done in life.
One guest, upon checking into their room, was treated to an unexpected sight.
When they entered the room, they saw Edward Brett laying on the bed.
When they approached they watched as he simply faded away.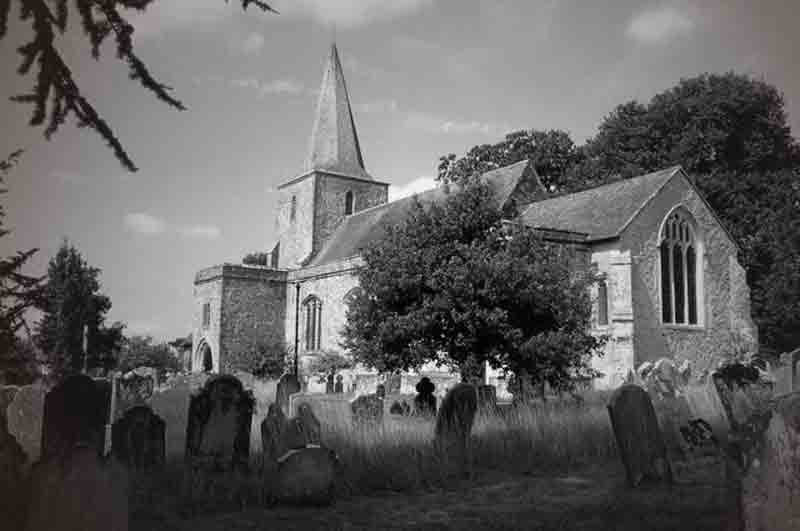 Although the ghost of Edward Brett may be the most active, several other spirits make an occasional appearance.
Guests of the hotel have reported the peculiar, yet unmistakable, smell of burning hay. Even if nothing is on fire.
The spirit of a highwayman who was speared to a tree in Pluckley has been seen skulking about the grounds.
Undoubtedly still about his nefarious business.
And lastly, a lady in a red dress is seen atop a phantom horse galloping towards nearby Maltman's Hill. Elvey Farm, without a doubt fits in nicely with England's most haunted village.
Even if you're not looking for ghosts at Elvey Farm, you may just want to stay there to experience the rustic feel of this elegant bed and breakfast.
Elvey Farm, offers nine en-suite rooms, water, tea and coffee facilities and a lovely restaurant.
And most importantly, Elvey Farm will offer you a stay you will not soon forget.
Find out more about staying at Elvey Farm here
If you have ever stayed at this charming country hotel, please tell us your experience in the comment section.