Reading Time:
3
minutes
Today the media is awash with news that DNA has confirmed the bones of King Richard III have indeed been discovered under a car park in Leicester. Top paranormal researcher and author MJ WAYLAND tells Spooky Isles what this means for ghost-hunting in the East Midlands city.
Today's news on the confirmation of the skeleton in the car park belonging to the former monarch, Richard III, has not only brought a massive increase in interest in archaeology but also the other techniques used.  Twitter was alight with #richardiii discussions, jokes and the usual trolling.
Strangely the finding of Richard III in a Leicester car park began with a touch of the esoteric.
Back in August 2009, Philippa Langley, a screenwriter while researching Richard III for a new play was strolling across the car park used by Leicester social services when she felt a "shudder".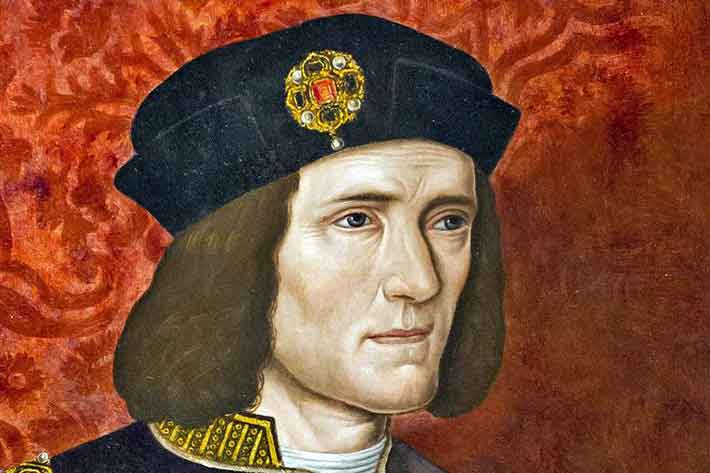 According to The Sunday Times, she said, "It was a hot summer and I had goosebumps so badly and I was freezing cold. I walked past a particular spot and absolutely knew I was walking on his grave.
"I am a rational human being but the feeling I got was the same feeling I have had before when a truth is given to me."
During another interview, Langley continues on her strange experience, "I actually felt I was walking on his grave. And a few feet to my left there was a white letter 'R' painted on to the car park, It was for 'Reserved', obviously, but I thought that's it. And you know where we found his remains? Virtually under that spot," she said.
Based on this experience Philippa funded the initial excavation and research of what would become a historic find.
With Richard's remains due to be interred at Leicester Cathedral in 2014, I very much doubt this will put off some of the amateur ghost hunters out there.  Leicester is famously haunted from its fantastic Guildhall to the equally famed Belgrave Hall which attracted worldwide attention in 1998 when a "ghost" was captured on its CCTV cameras.
I can imagine that some ghost hunters out there will want to investigate the car park itself.
With its easy access from New Street, it will be only a matter of time before midnight seances and vigils take place in that area.
Open air investigations have always attracted the ghost hunter, especially since many haunted locations now charge for paranormal investigations.
Every weekend ghost hunters are out and about visiting locations like Grace Dieu Priory, Minsden Chapel and Borley Church – all open to the elements, intensely dark, no amenities and depending on your view, closed to the public at night.
A well-lit street in Leicester is unlikely to stop the investigators and quick nip into the local pub for a hot toddy or to use the toilet is an added bonus.
Another likely outcome (aside from the Richard III museum set to open in two years) is that somewhere a storyteller is quickly including the discovery in a new ghost walk, the car park, literally a stone throw away from the aforementioned Guildhall, and five-minutes walk away is Leicester Castle, is ideally suited distanced between both locations. 
Expect "Leicester Ghost Walk with visit to Richard the Third's resting place" anytime soon.
Cue: Richard Felix….
PS. Want to see the car park in question? Click here to see it on Google Maps!
MJ WAYLAND is the author of the No.1 best seller "50 Real Ghost Stories" and a long time researcher of the paranormal and alternative belief. He has an excellent website and blog at www.mjwayland.com