Reading Time:
3
minutes
Ghost of Venice is first off the rank as RICHARD MARKWORTH begins his series on Supernatural, a spooky BBC anthology series from 1977. Each week over the next eight weeks, Richard will be looking back on this intriguing and often-overlooked TV show.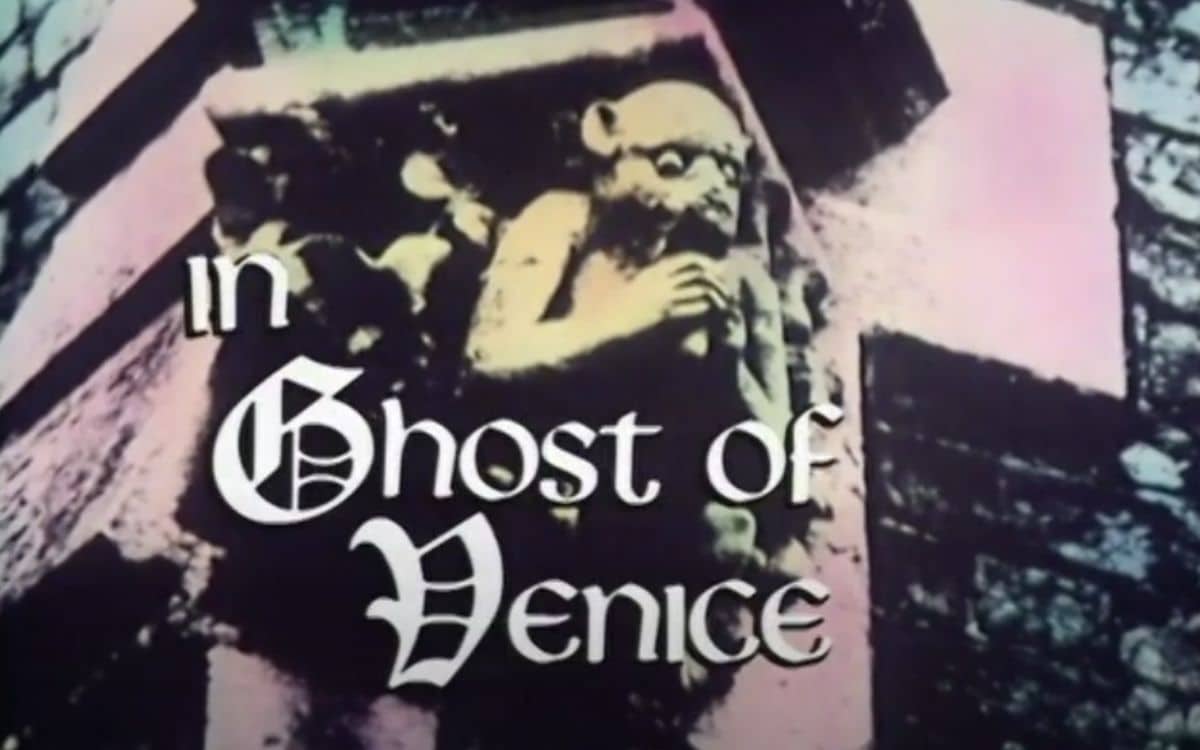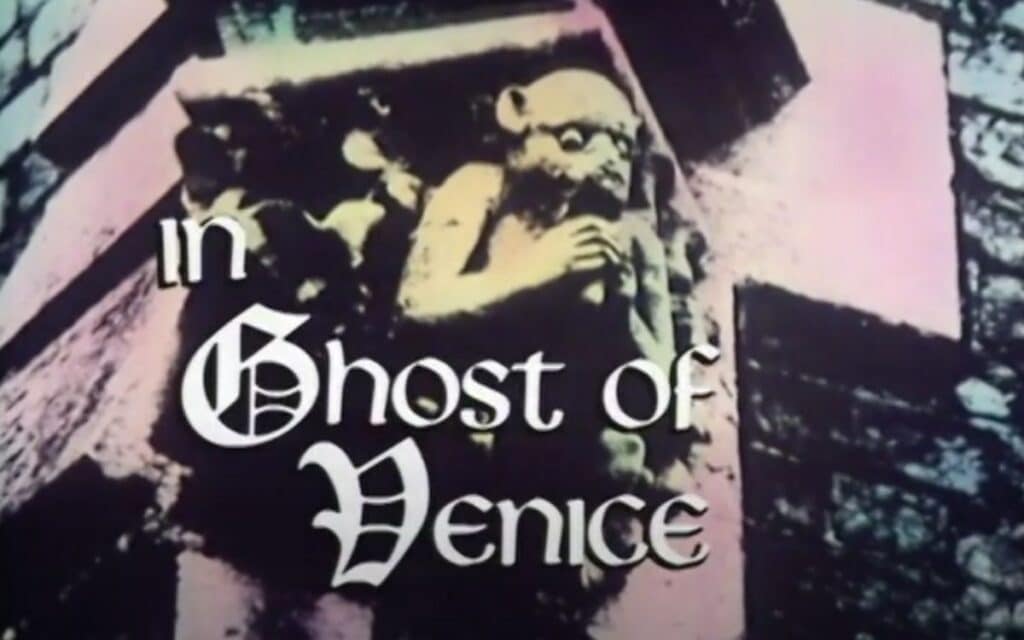 TITLE: Ghost of Venice
DIRECTOR: Claude Watham
FIRST BROADCAST: 11 June 1977 BBC1
Review of Ghost of Venice
Ghost of Venice, the opening episode of the BBC's mid-70s series Supernatural, sees the notorious Club of the Damned preparing to welcome their latest prospective initiate, former actor Adrian Gall (Robert Hardy).
Once the dinner-suited members have settled themselves into their armchairs, the club Chairman (Anthony Nash) receives confirmation from a servant this latest applicant to join the ranks of the "august assembly" has arrived on site and been made fully aware of the society's very particular rules pertaining to membership approval.
Gall dramatically announces "I have arrived" in a manner befitting a once renowned thespian. He confirms he is "prepared to take that chance" when reminded failure to chill the blood of the gathered audience with the supernatural tale he is required to recount will result in his death. Suitably undeterred, he begins his story.
Gall has lived a troubled existence since his retirement from the stage, plagued by a nagging sense something was stolen from him during his final performance in the ancient city of Venice many years ago and is tortured by nightmares of this perceived injustice.
The actor's long-suffering wife Charlotte (Isobel Dean) seeks to soothe his fevered mind and convince him no crime was committed against his person. However, Gall finds himself inexorably drawn back to Venice to seek satisfaction from the perpetrators of the vaguely defined deed.
At a disreputable café situated in a shadowy waterside square, populated by streetwalkers and their pimps, Gall meets with his old friend, the Prefect of Police (Lee Montague). The meeting begins amiably enough until the puzzled Prefect enrages Gall by pleading ignorance of any crime ever being performed. As his temper flares, Gall even accuses the official of being complicit in, if not the very instigator, of the offence.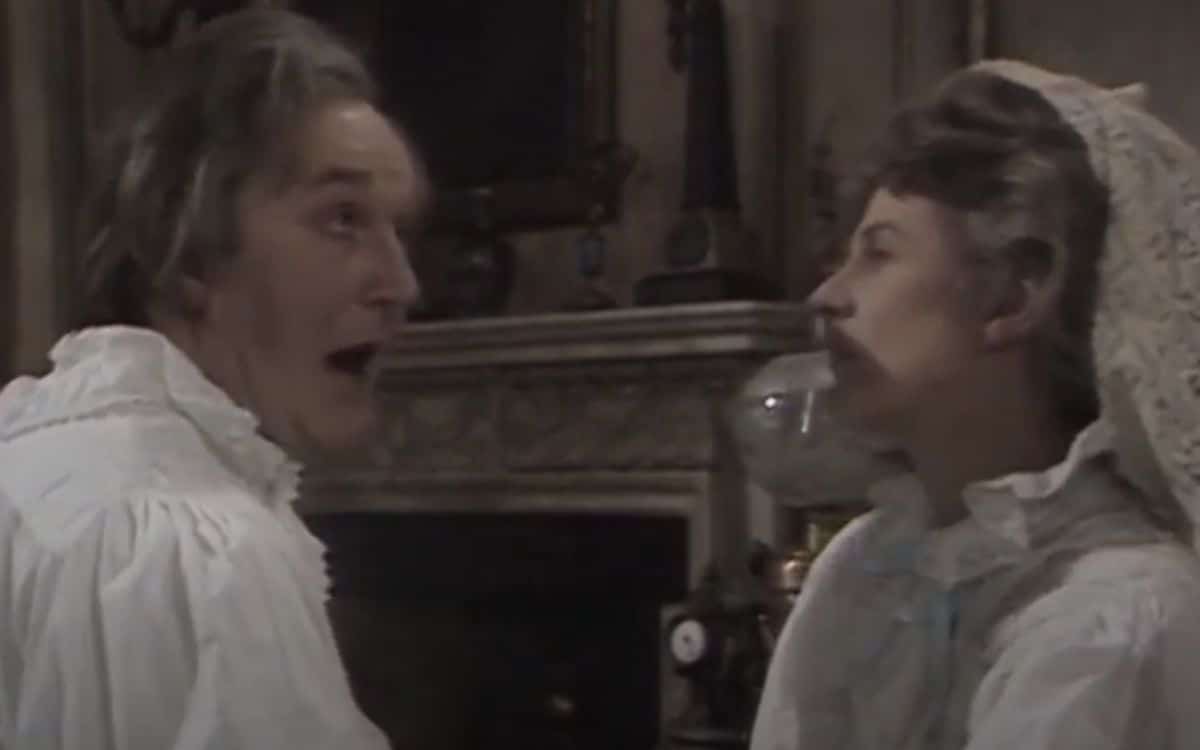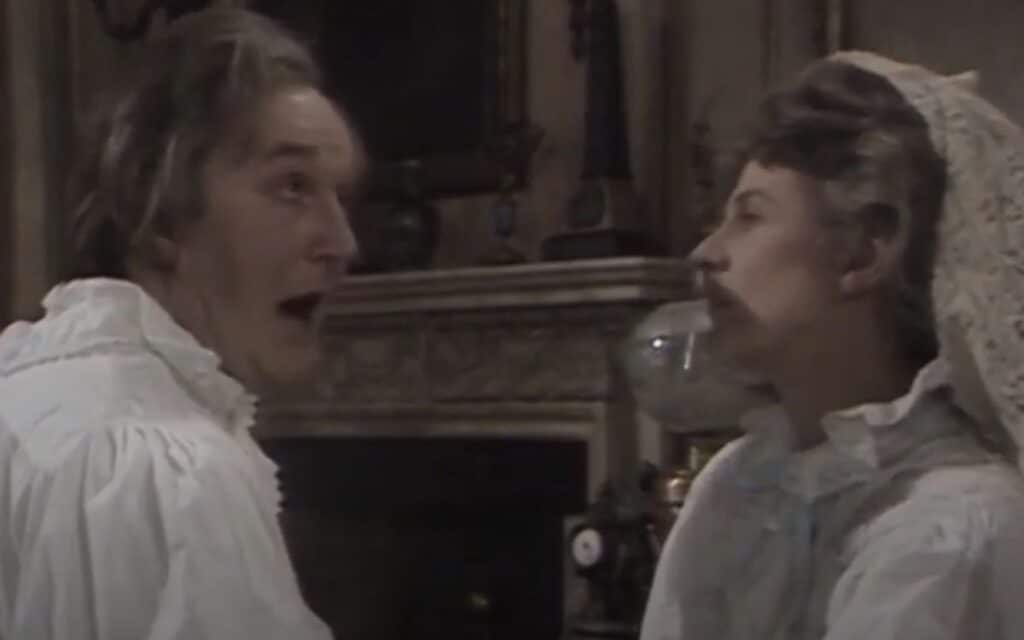 Gall's fragile emotional condition continues to deteriorate during his stay amongst the venetian fleshpots until he eventually encounters his former lover Leonora (Sinead Cusack) who strangely, despite the passage of time, appears to have aged not a day since he last saw her.
As their affair is rekindled, Leonora begins to entwine Gall in a dreamlike existence. As he is drawn deeper into the world she has created for them, dark secrets from the actor's past are gradually revealed.
Ghost of Venice, penned by series creator Robert Muller, is a solid attempt at a classic ghost story. The basic premise is intriguing, if a little slight, and the period setting works well for this type of tale.
Unfortunately, the BBC budget did not stretch to location shooting and the studio-bound settings instil a distinctly "stagey" feel which encumbers the production. The story moves at a slow pace and, while the director Claude Watham successfully manages to infuse a feeling of creepiness into proceedings, the thinness of the plot and somewhat predictable concluding twist scupper any chance this episode may have had of becoming genuinely frightening.
Robert Hardy, although an undoubtedly talented actor, does not help matters in the central role. His portrayal of Gall is more akin to his scenery-chewing turn in Hammer's Demons of the Mind (1972) than his brilliantly understated performance in the BBC's The Stalls of Barchester (1971).
This may have been a deliberate move on Hardy's part, considering the archetypal Shakespearean thespian he was portraying, but sadly Gall's histrionic mood-swings do veer into the realm of the hammy at certain points and, regrettably, serve to reduce the character's believability.
However, despite these drawbacks, Ghost of Venice remains an interesting curio which will appeal to certain fans of spookily themed television and earnestly sets the Gothic tone for the remainder of the series.
Tell us your thoughts on Ghost of Venice, Supernatural 1977 Episode 1, in the comment section below!
Read our Supernatural 1977 Episode Guide with reviews of all the episodes!