Reading Time:
4
minutes
The Stalls of Barchester first screened on the BBC on 24 December 1971 – 50 years ago tonight. RICHARD MARKWORTH takes a look back on the A Ghost Story for Christmas classic…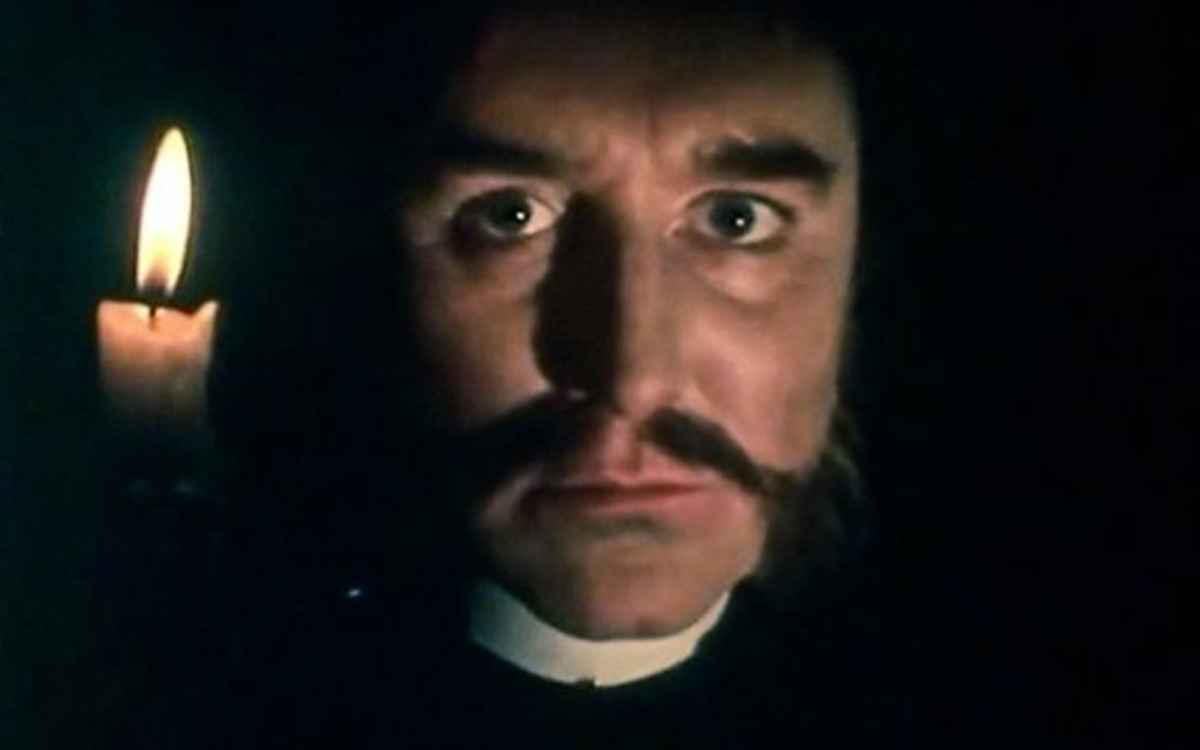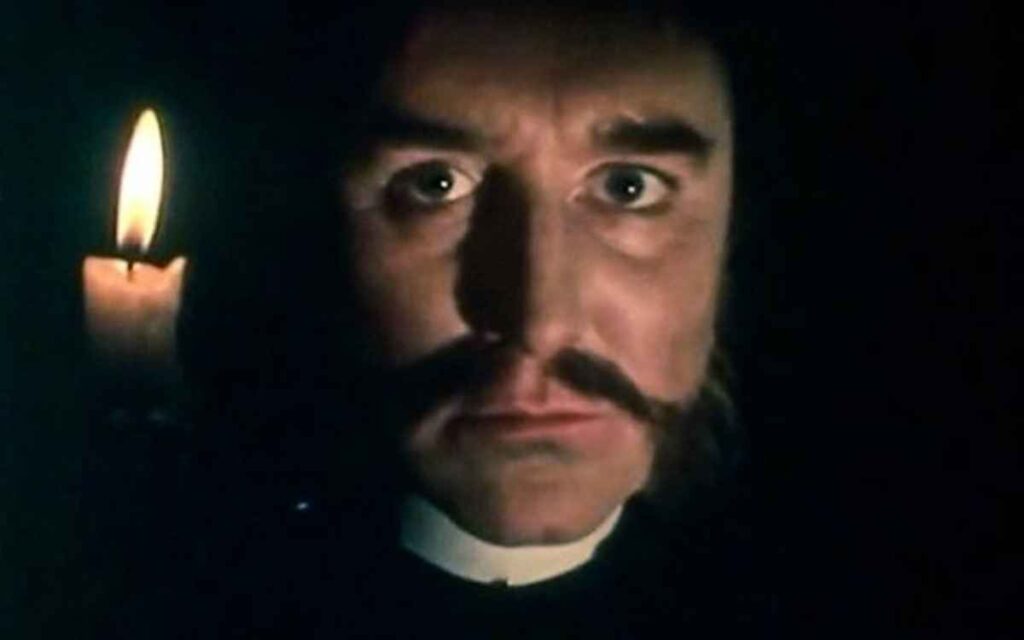 Christmas is a time for family, fun and festivities. A chance to gather with our loved ones and enjoy the one time of year when peace and goodwill are at the forefront of our minds. It is also a time of seasonal rituals such as Christmas dinner and the exchanging of gifts.
However, alongside presents, decorations and turkey-induced food comas there is another, deliciously darker tradition that has become a Yuletide mainstay. The telling of ghost stories.
There is a certain ambience provided by the lengthening early-evening shadows and seasonal chill of winter conducive to the telling of supernatural yarns. While we sit safely amongst our fellows, darkness held at bay by the comforting glow of the tree lights, the ghost story serves up a primal thrill, one enjoyed ever since our ancestors first huddled around campfires relaying tales of imagination in bygone days.
In modern times the oral tradition of storytelling has largely been replaced by means of technology, in particular television. In 1971 the BBC produced the first of their classic A Ghost Story for Christmas presentations, The Stalls of Barchester, adapted from the short story The Stalls of Barchester Cathedral written by arguably the greatest exponent of the English ghost story, M R James.
Although the Beeb had adapted James' Oh, Whistle, and I'll Come to you, My Lad in 1968, under the shortened title Whistle and I'll Come to You, it was The Stalls of Barchester that began the famous run of supernatural stories which would chill audiences annually throughout the bulk of the 1970s.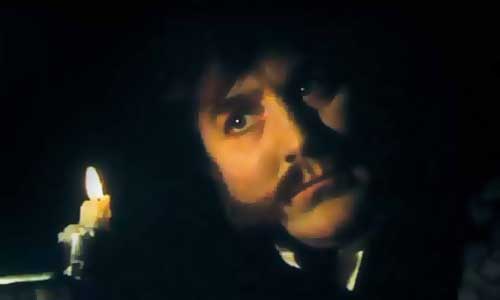 The Stalls of Barchester was directed by Lawrence Gordon Clark, who would eventually helm all but one of the adaptations included in this classic series. Astonishingly, considering the accomplished nature of the production, this was Clark's first foray into drama having made his name as a director of documentaries.
Shot on a tight budget and devoid of flashy special effects, Clark managed to weave a masterful tale where subtlety and atmosphere are the key ingredients.
The story begins in 1932 where we learn Dr Black (Clive Swift) is engaged in the unenviable task of cataloguing the less than inspiring library of Barchester Cathedral, a duty he refers to as "profoundly uninteresting".
However, things soon liven up for Black when he is directed to a dusty trunk containing a collection of papers belonging to a former Archdeacon of the cathedral, one Dr Haynes (Robert Hardy). Intriguingly, the former Dean had ordered the trunk be kept locked and naturally enough, Black's interest is well and truly piqued. He obtains the key from the cathedral librarian (Will Leighton) and investigates. Amongst the papers, Black discovers clues pertaining to the true circumstances surrounding the mysterious death of Dr Haynes half a century earlier.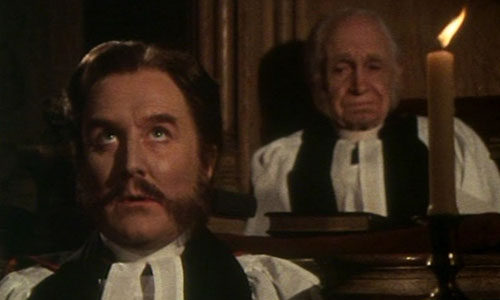 As Black examines the documents, we are transported to the past where we witness the story of ambitious Junior Deacon, Dr Haynes, and his arrival, along with his sister Letitia (Thelma Barlow), at Barchester. Here, Haynes expects to swiftly replace the aged Archdeacon Dr Pulteney (Harold Bennett). Pulteney, however, proves a far more resilient presence than expected with no intention of relinquishing his position even as the years drag by.
Eventually, the elderly Archdeacon takes a fatal stumble down the stairs thanks to a mysteriously missing stair rod. Knowing glances between Haynes and the old man's maid, Jane Lee (Penny Service), during the funeral make it clear Pulteney's demise was not accidental.
Haynes settles into his newly acquired position as Archdeacon, but finds his life blighted by strange phenomena including disembodied voices heard in his home, sinister wooden carvings in the cathedral stalls apparently taking on brief "living" form at his touch and an unseen pursuer dogging his footsteps.
Left alone during Letitia's various visits to a relative, Haynes throws himself into his work during the day but finds no respite from these spooky torments once darkness has fallen. Is his conscience affecting his mental state or has his murderous action invoked the presence of an avenging supernatural entity?
Clark cleverly switches back and forth between Haynes' story and Black's 1930s attempts to uncover the true nature of the historic events, the combination of both narratives moving the story along seamlessly.
The filming locations of Norwich Cathedral and Cathedral Close prove perfect settings for the tale and the director creates a marvellously queasy, candle-lit ecclesiastical environment, rife with creeping shadows, from which Haynes, and by extension the audience, cannot escape. The suspense is built up expertly and creates a genuine feeling of rising unease.
Hardy is wonderful as the over-ambitious Haynes whose deadly impatience proves to be his undoing and his change of demeanour from one of arrogance to that of a haunted man struggling to rationalise his predicament is note-perfect. When Black reads aloud an oft repeated entry in Haynes' diary "I must be firm" the character's battle with his own fear as his nightly visitations intensify is tangible.
The Stalls of Barchester is a fine example of a televised ghost story in the classic tradition and a treat for lovers of supernatural drama. Throw a log on the fire, pour yourself a large brandy and enjoy.
Tell us your memories of The Stalls on Barchester in the comments section below!
RICHARD MARKWORTH and Ian J Walls have co-written a new comedy-horror book called Igor and the Twisted Tales of Castlemaine, available from Amazon or the Troubadour website.  It follows eponymous lab assistant, Igor, after he leaves Victor Frankenstein and finds himself embroiled in a series of misadventures featuring both classic and all new monsters.