Reading Time:
3
minutes
SELENE PAXTON-BROOKS reviews Ghostland: In Search of a Haunted Country by Edward Parnell
Review of Ghostland: In Search of a Haunted Country
Ghostland really is a strange mix. Part memoir, part literature review, part 70s horror film and TV almanac and part Twitchers' diary. It carries the reader through Edward Parnell's childhood memories and spits you out the other end with the death of his loved ones, that clearly haunt him to this day.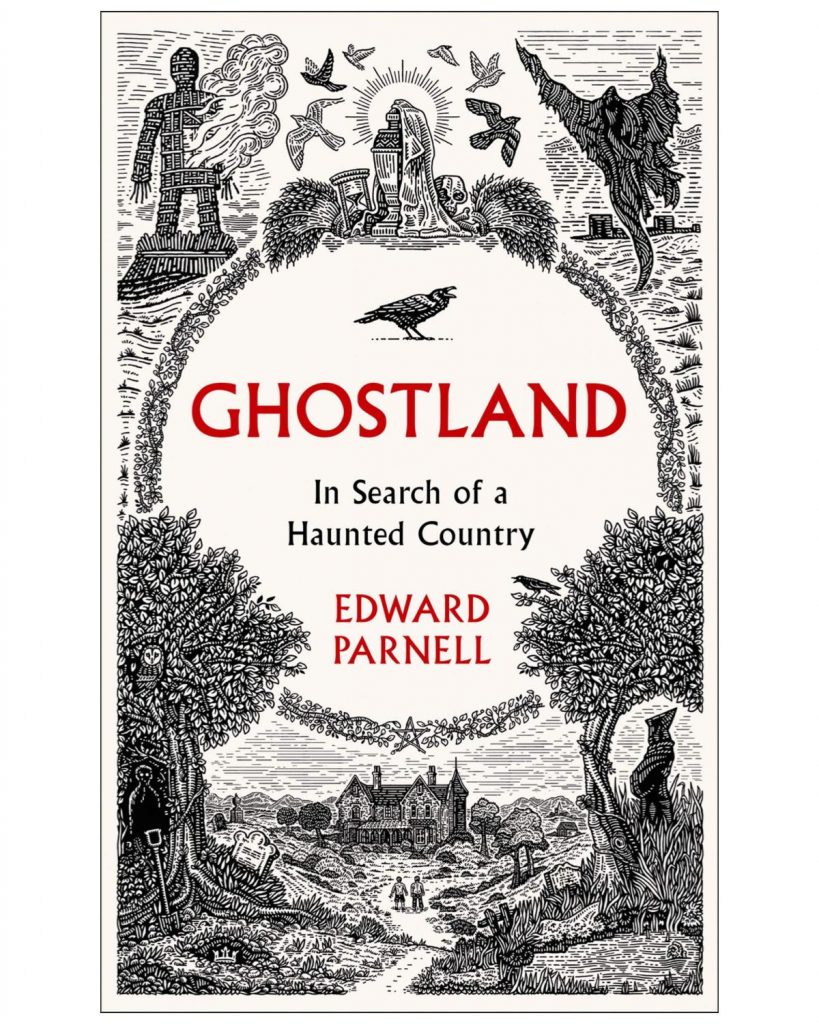 It is cleverly put together, he manages to entwine the stories of his life with the landscape that created them, referring to the films, TV programmes and books that have influenced many during what is now referred to as the 'folk-horror' explosion of the 1970s. Parnell digs deeper though, furnishing us with the lives of authors who wrote their stories many, many years before they came into his own, finding that their lives were as normal and mundane as his own, and touching on their own love of the supernatural, making life a little less ordinary.
Parnell also travels his 'Ghostland', visiting places, both of his childhood and of importance to the novels or films that have stayed with him over time. He really does cover the length and breadth of the country, searching for glimpses of the past, sometimes for his own reveries and sometimes, it seems, to really try to get inside the heads of the people involved in bringing ghoulish delight to his younger self.
Parnell is nothing, if not stoic in parts, leaving no stone unturned in his quest to find where and why the heroes of his beloved ghost stories undertook their work. We see him champion MR James and Arthur Machen (and rightly so), and each chapter oozes admiration for supernatural stories and their creators.
I loved the travelogues, especially to film locations and writers' home towns, but not so much the family reminiscences and the birdwatching recollections, but I can see how Parnell is really trying to exorcise his own demons by writing in this way – does it work? Not for me. I believe there are two books here; one I'm interested in, the lives of my own heroes and childhood viewings, and the autobiographical accounts of family loss – I have enough of my own to deal with, without Parnell's family history to weigh me down too.
So, would I recommend it? Of course, for the similarities in my own childhood, books I read, TV programmes I raced home to watch and the vivid recounts of locations and background research, which I will undoubtedly go back to again and again. His excursions to Wicker Man territory has enthused me to organise my own trip with friends this summer and I will definitely be seeking out M R James' country retreats, not far from me in the wilds of Norfolk and Suffolk – and for that I am truly thankful. But as for the memoir and death throws of each family member – I would not. I understand the connections but did not need to be part of this remembering, as I have neither interest in birdwatching nor Parnell's lost loved ones.
Luckily for us, Parnell includes an extensive list of sources and an in-depth index, which I know I will go back to in the future. I also have a love of children's stories and the information gleaned about authors who wrote those stories that I read and loved at school, is very dear to my heart. Parnell brought back my own memories of time spent watching ghost stories with my grandmother during the 1970s, and which I spent time obsessing over throughout my teenage years. He has also helped me to add to my 'to read' pile, by referencing books that I know I will enjoy as he did, always a boon to an avid reader of the strange and beguiling.
Parnell writes well, his accounts are evocative, and his heart is at the centre of his work, the love of the genre shines through and his obvious joy of researching background information rubs off on the reader.
Would I recommend it? Yes, I believe I would, but in reading beware of your own ghosts!
Ghostland: In search of a Haunted Country is available from Amazon.
Visit Selene Paxton-Brook's website here: https://www.theravensretreat.com/