Reading Time:
4
minutes
Arthur Machen is highly respected Welsh horror writer who deserves more people to know about his work, says JON KANEKO-JAMES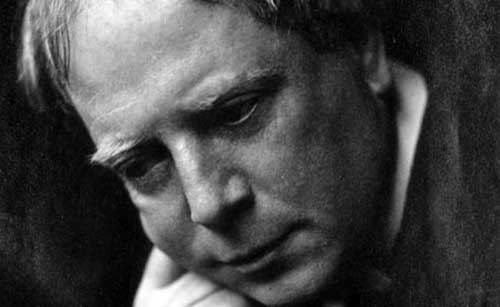 Welsh people in media tend not to get a good deal. Even the work of Dylan Thomas is full of comical grotesques.
When I was growing up in Wales, there weren't many places where I could find inspiring Welsh characters: I think I remember Eastenders having one for a while when I was about 10, and then there was the comedy Welshman in Dad's Army, followed by the equally comedy Welshman in Doctor Who episode Delta and the Bannermen.
The first Welsh literature I ever found was adopted Welshman Antal Szerb, whose Earl of Gwynmedrl The Pendragon Legend was the first Welsh literary character I ever admired.
It was Szerb – a Hungarian who took a year out in London and wrote a gothic, Rosecrucian, conspiracy masterpiece that puts The DaVinci Code in the shade – who led me to meet someone who put me in the orbit of a writer called Arthur Machen.
Who was Arthur Machen?
You might not have heard of Machen, but you've almost certainly read someone who was influenced by him:
If you like best selling horror then you might have read Stephen King, a big fan of Arthur Machen's
If you're more of a Weird Horror fan then you've probably come into contact with the Don of Weird Horror, H P Lovecraft, – another big fan.
If you prefer comic books you might have read Alan Moore or Neil Gaiman. If you prefer literary the literary fantasies that some people like to call 'Speculative Fiction', then you might have heard of another great Machen fan: Jorge Luis Borges.
Arthur Machen was even a friend of A E Waite, head of The Hermetic Order of the Golden Dawn.
Describing his style is easy: it stands squarely between H P Lovecraft and M R James, but without the excesses of either.
Lovecraft wrote about it in his essay, Supernatural Horror in Literature, saying "No one could begin to describe the cumulative suspense and ultimate horror with which every paragraph abounds", although he also criticises Machen for having characters show emotions other than fear… but that's more of an endorsement than a condemnation as far as I'm concerned.
The Great God Pan and other great works of Machen
His stories are… great. I know that's not a very helpful way to describe them, but I thought I should be honest about my admiration. The Great God Pan is my favourite – the story that Guardian Journalist Nicholas Lezard reports as having scandalised the Machester Guardian when it was published in the late 19th century.
In it, a mind-expanding Doctor performs brain surgery on a young girl to try and help her see another level of reality, somehow creating a deadly femme fatalle in the process. The eerie mystery takes shape as the strange woman's true identity is gradually revealed, with Machen's trademark supernatural horror.
The White People is another Machen great, with a young girl's diary leading us deeper and deeper into a world of strange pagan cults and ritual magic. It's this story where we get some incredibly evocative language as the young narrator crawls through the wild countryside into a land of faerie hill where she undergoes a proto-Lovecraftian exposure to mind-warping forces.
Final of the Machen 'big three' is The Hill of Dreams, a strikingly autobiographical story that, on one level, is a tale of a young man who grows up in rural Wales and tries to make it as a writer in London. On another it's another Machen-ian tale of temptation, decadence and sensuality. The eponymous Hill of Dreams is a ruined Roman fortress where the young Lucian Taylor saw visions of an erotically pagan otherworld. As he moves to London the visions become an uncomfortable force, a web drawing him in as a spirit dwelling within him gains more and more power.
Why haven't I ever heard of Arthur Machen?
If you're wondering why you've never heard of him, Machen's time came and went in the 1920s, and sadly he'd sold the rights to all his stories long before he briefly became a household name in the UK and America.
By 1919, he'd lost his job as a newspaper man through writing a scathing obituary for someone who, as it turned out, was very much alive. As to his fiction, even his success was only in rarefied academic and literary circles that never gave him fame with the general public.
By the late 1920s, he was throwing parties in London's St. John's Wood and making the contacts that would allow both he and his wife to live adequately, if not comfortably, in their old age. He died in 1947, the same year as occultist Aleister Crowley. In my opinion he left no less of a legacy.
If you'd like to read something by Machen, project Gutenberg has a number of his stories for free, as does archive.org. In fact, here's a free audio version of The Great God Pan recorded by a volunteer from librivox.org. I highly recommend it.
Check out Arthur Machen books on Amazon
Watch Collecting Arthur Machen video